PRINT THIS ARTICLE
DOUBLE BOTTOMS
---
On The Rebound Train
05/15/20 05:57:57 PM
---
by Matt Blackman
---
With covid-19 restrictions being lifted, betting on stocks that will run has become a favorite past time. This stock is flying.
Security:
CWH
Position:
N/A
In my daily scan of stocks leading the market higher, Camping World Holdings (CWH) was a bit of a surprise. Who would have thought that a leading RV seller could bounce back so strongly? Quite a few as it turns out, and when you consider how lifting restrictions will impact the economy, this one actually makes sense.

Here are the fundamentals.

Camping and recreation will likely be among the first tourist facilities to open for a number of reasons. First, families and close friends can still get out and explore while maintaining a healthy distance from strangers and service providers. Second, they don't need to risk line-ups, restaurants or crowded aircraft, cruise ships, trains or buses. Third, record low gasoline and diesel prices make driving more affordable.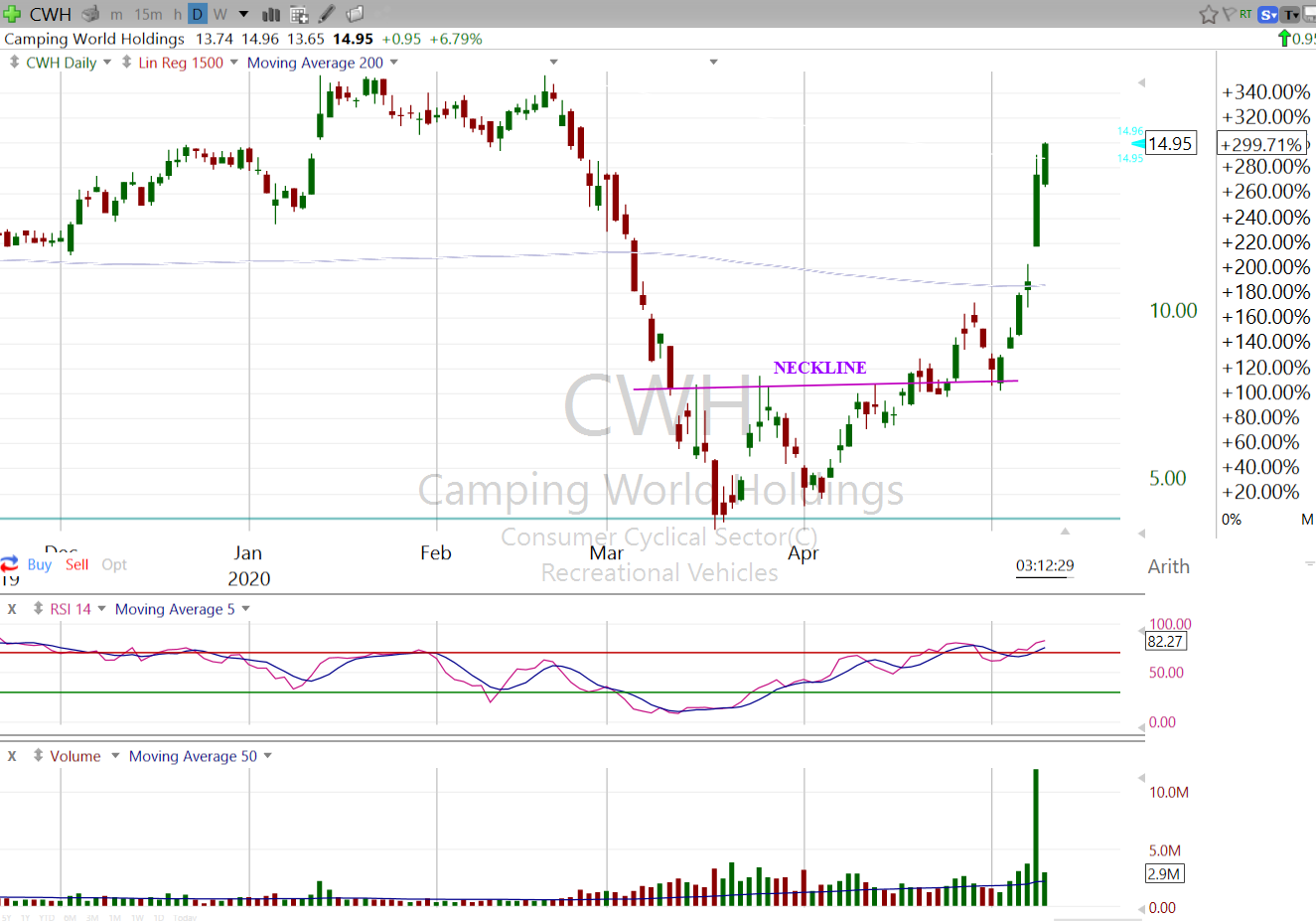 Figure 1. Daily chart of Camping World Holdings showing the big drop from February highs and subsequent bounce.
Graphic provided by: Freestockcharts.com.
But what stands out on the Figure 1 chart is the technicals. As we see, the stock put in a double-bottom chart pattern before rebounding strongly through the pattern neckline in late April which it successfully retested May 4 and blasted up through its 200-day moving average May 7 on positive buying volume.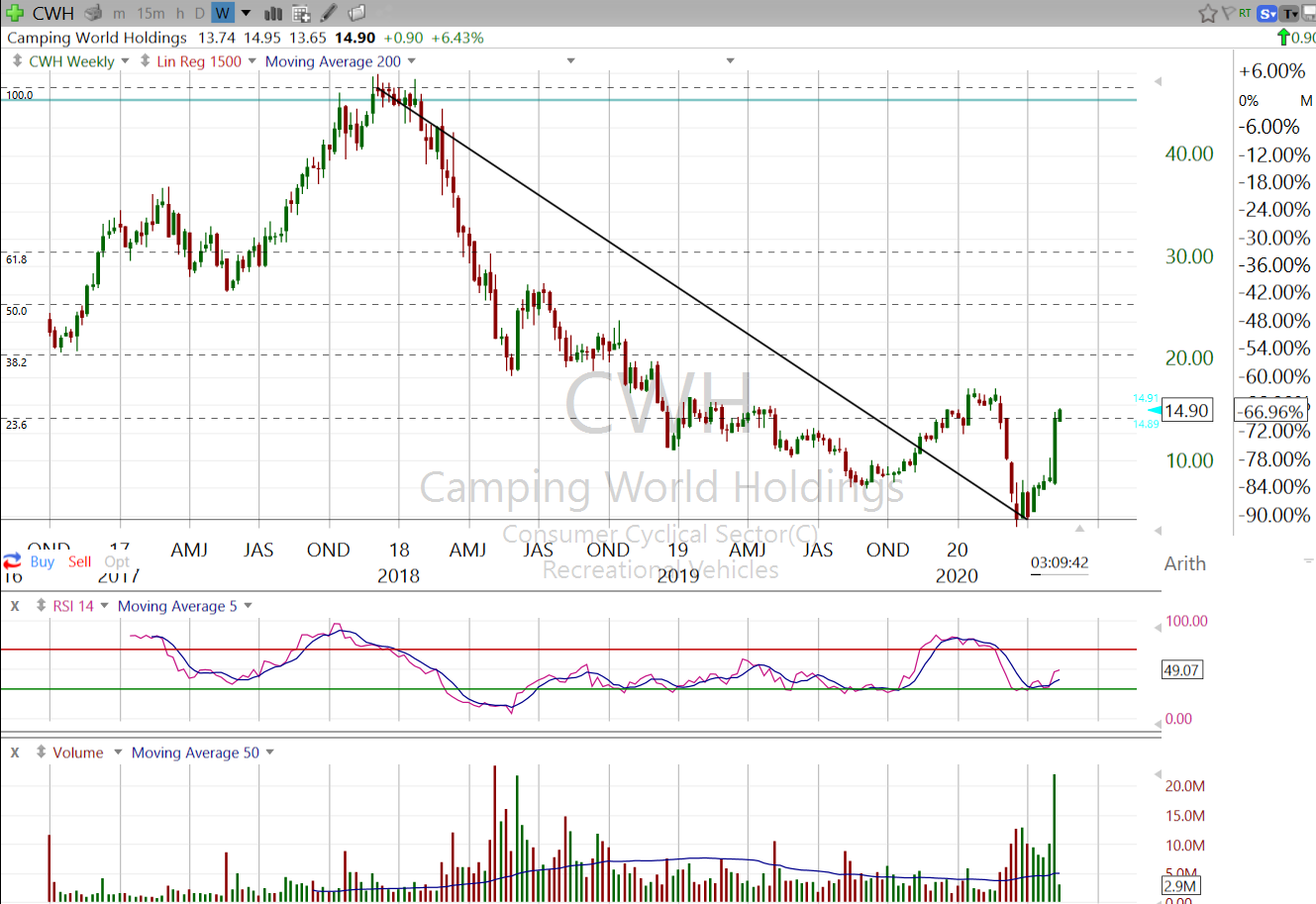 Figure 2. Weekly CWH chart showing its 2017 highs north of $40 and drop to March lows and April-May rebound.
Graphic provided by: Freestockcharts.com.
The corporate picture for CWH is less rosy, however. The company lost $49.4 million on sales of $4.9 billion in its latest year for a loss of $0.22 per share. And according to one report, CWH is carrying nearly $3 billion in debt so any bet will depend on how quickly the current recession ends and how large ticket items like RV purchases will be impacted in a struggling economy. And while the jury is still out on how serious the recession will be given mounting negative economic data, hopes appear buoyant for a limited downside based on how stocks performed in April and early May.

From a trading perspective, best to see the CWH consolidate and build a new base from which it can launch higher on strong buying volume. As always, using a written trading plan with specific stop losses and buying targets is essential to long-term trading success.


Suggested Reading:
Fun And Frustration With Fed Charts
Is There A Recession In The Cards For 2020?
S&C June 2020 Issue
---
Matt Blackman
Matt Blackman is a full-time technical and financial writer and trader. He produces corporate and financial newsletters, and assists clients in getting published in the mainstream media. Matt has earned the Chartered Market Technician (CMT) designation. Follow Matt on Twitter at www.twitter.com/RatioTrade
Title:
Author
Company:
TradeSystemGuru
Address:
Box 2589
Garibaldi Highlands, BC V0N1T0
Phone # for sales:
6048989069
E-mail address:
indextradermb@gmail.com

Traders' Resource Links

TradeSystemGuru has not added any product or service information to TRADERS' RESOURCE.
---
Click here for more information about our publications!
PRINT THIS ARTICLE