PRINT THIS ARTICLE
---
Crude oil tests $20
04/02/20 04:01:27 PM
---
by Fawad Razaqzada
---
The price of crude oil has collapsed over the past few weeks and the selling resumed after a brief respite. You don't need to be an economist to know why oil has been falling. It is very simple: there has been a massive imbalance in global demand and supply dynamics
Security:
CL
Position:
N/A
Demand for crude oil has fallen sharply because of the global lockdown amid the outbreak of covid-19 disease. At the same time, supply, which was already higher than needed, rose sharply after the OPEC's agreement with Russia to restrict supply ended. That in turn led to a price war as Saudi Arabia attempted to win back market share from US shale and other oil producers.


The weakness for crude oil prices is likely to persist for a while until such a time that demand recovers when coronavirus cases fall across the globe and the lockdown is lifted. While demand concerns are not addressed, any supply-related shocks may only provide short-lived spikes to prices.


In the long-term, prices should recover. The current weakness in oil prices is already causing US shale production to fall on a massive scale, in part because of the high level of existing inventories. But if this continues for a few months then the damage to some American oil producers might be permanent. So, when demand recovers, there may well be a shortage of supply. The problem is that with the coronavirus death rates rising exponentially in the US, it is difficult to know for sure when the lockdown will end. Furthermore, there is a good chance the global lockdown will remain in place in some shape of form for a long time until a vaccine is created.


But the markets are meant to be forward-looking. And with crude oil testing $20 a barrel, I feel that we are very close to the lows. So, while there is a risk price may go down a few more bucks from here, the downside is certainly limited. Still, I don't expect to see a speedy recovery until the conditions improve for global demand to recover.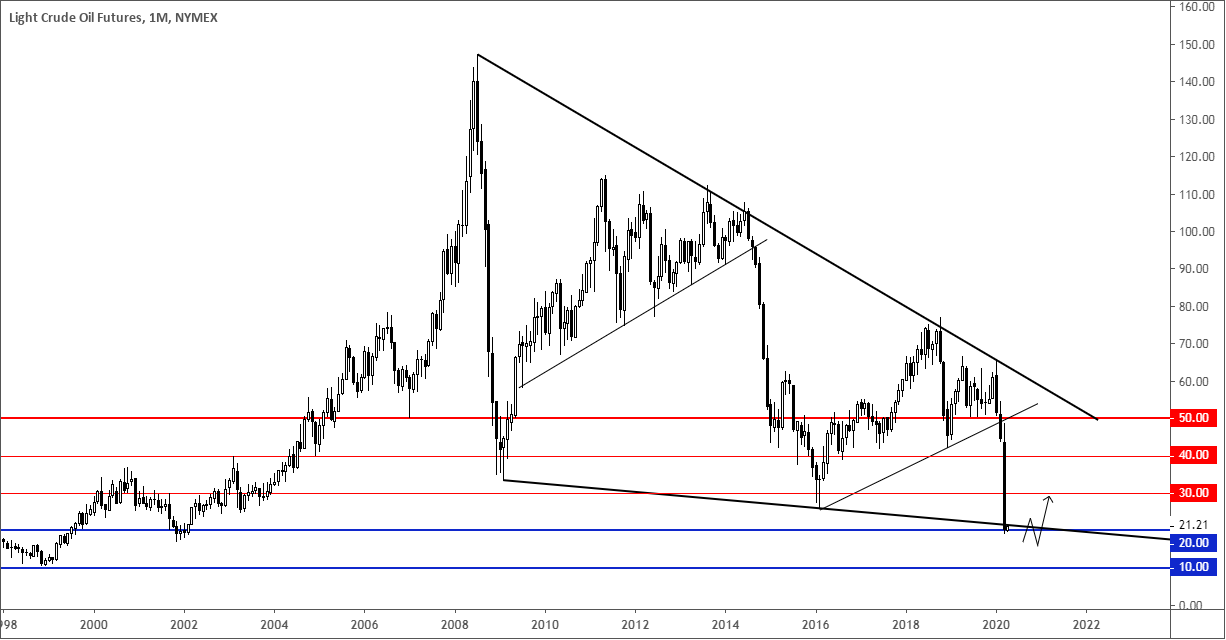 Figure 1: Monthly chart for Light Crude Oil Futures.
Graphic provided by: TradingView.
From a technical point of view, the monthly chart of WTI shows prices are testing the lower trend of the long-term falling wedge pattern. Thus, it is likely that from around these levels we will see a nice recovery unfold. To ensure you don't miss out on the potential recovery, it may be worth keeping a closer eye on prices on the lower time frames such as the daily or weekly.


---
Fawad Razaqzada
Fawad Razaqzada is an experienced analyst and economist having been involved in the financial markets since 2010 working for leading global FX and CFD brokerages. Having graduated with a degree in economics and leveraging years of financial market experience, Fawad provides retail and professional traders worldwide with succinct fundamental & technical analysis. In addition, he also offers premium trade signals to subscribers, and trading education to help shorten the learning curves of developing traders. He has also been trading on his personal account for many years. Follow Fawad on twitter @Trader_F_R or visit his website at TradingCandles.com.
Title:
Financial Market Analyst
Company:
TradingCandles.com
London,
Website:
tradingcandles.com
E-mail address:
fawad.razaqzada@hotmail.co.uk

Traders' Resource Links

TradingCandles.com has not added any product or service information to TRADERS' RESOURCE.
---
Click here for more information about our publications!
PRINT THIS ARTICLE