The New Year held promise but encountered rocky waters as the U.S. and Iran faced off after a tense encounter. The SPX opened strong on the first trading day of 2020 before emotional-hysteria tripped up the bulls causing price to stumble and lose precious ground. However, price recovered and the Bulls appear to have taken back control, but as you look across 2020's horizon you can't help but wonder how the rest of the year will look like?

A reliable holding pattern may hold the secret but, first, some perspective.

Whether or not you agree with the U.S. President's actions to take out a rogue actor in Iraq or not, it's worth observing the importance of remaining emotionally attached and being objective.


In a matter of days, the mainstream news and social media caught ablaze faster than the Australian wildfires and ramped up rhetoric about World War III. Adding to that, Iran mistakenly took down one of their own commercial aircraft and launched an ineffective attack on a U.S. military base in Iraq. All of these things are troubling, but if you allowed your trading decisions to be influenced by these events then it may have cost you as the markets recovered and are now touching a record high of $29,000 in the Dow.

Next, according to the Stock Traders Almanac, the first 5 trading days of the year hold the key on the market's overall annual performance.

At last reading, if the market is up a net gain on the first 5 trading days of the New Year then the market will end up net positive 84.6% of the time. Also, the market will gain an average 13.6% by year-end.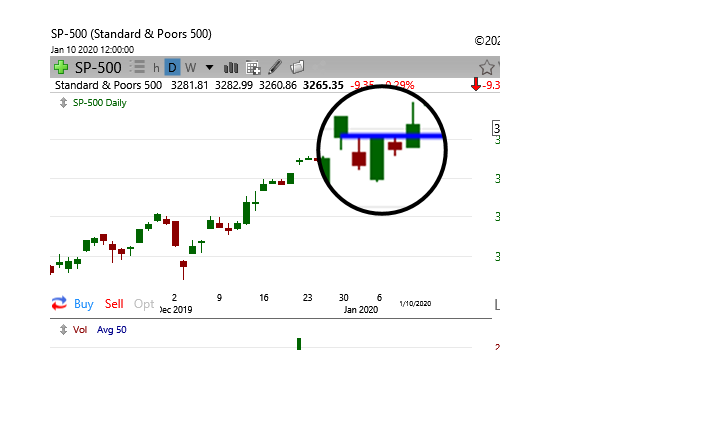 Figure 1. The first 5 tradings of 2020 showed a net gain which favors the bulls for the New Year.
Graphic provided by: TC2000.com.
Based on that alone, you can expect 2020 to remain bullish and trend higher.

But, while those odds look good, there are some things for you to factor in; like the average bull market lasts 7 years. Why is that important? Because currently there has been a bull market for the last 10 years and, statistically, that means we are long overdue for a correction.

Adding to that, there are lots of doomsayers preaching about a bear market correction in a Presidential election year. To make matters worse, impeachment and trade wars combined with a seething Iran looking for payback lead to a lot of question marks hanging over 2020.

But, the trend is up and markets are irrational where it may have already factored these things in and decided to shrug it off. In the end, the market can continue higher than bears can remain solvent so the smart play is to follow the bulls and use stop-loss orders.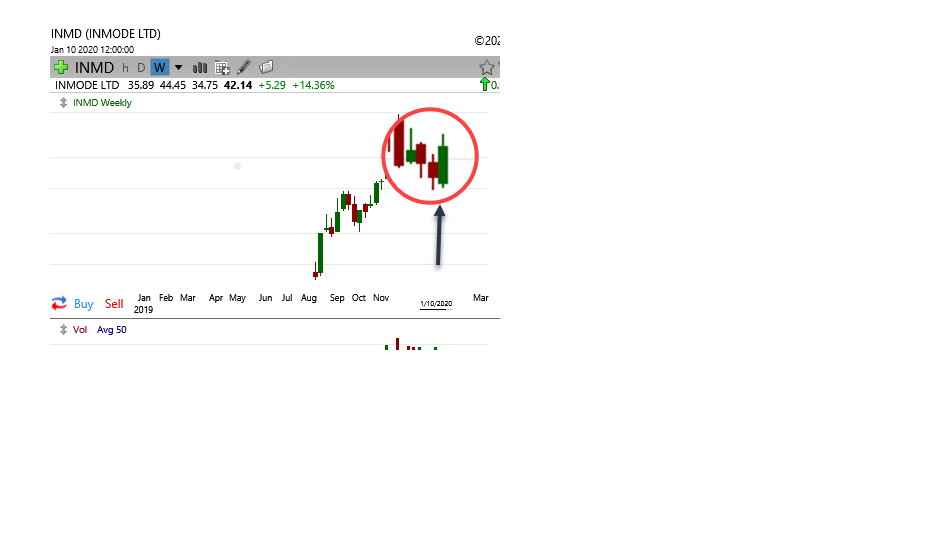 Figure 2. INMD pulled back slightly from its all-time price high and looks to be setting up to resume its upward move.
Graphic provided by: TC2000.com.
Better, look for strong markets with lots of growth potential to ride that wave and emerge as leaders.

Healthcare continues to lead the way in the market as new technologies and services are brought to market. Immode Ltd (INMD) is currently ranked #1 in medical devices and looks to be setting up for another run to its price high of $58.76.

Based out of Israel, INMD had an IPO back in August of 2019 and had an impressive run prior to pulling back on low trading volume. Most IPO's start strong out of the gate and then go through a period of price decline as the hype around the IPO starts to cool. After some time, as price begins to settle and consolidates into a price base, it sets the stage for a possible resumption of the trend.

If INMD resumes its upward path then a buy point at $58.86 would be in order. For aggressive traders, a small position now at the pullback would offer a good opportunity with tight risk control, then adding more at the buy point mentioned previously.