While there were many who suspected that the rally in gold we have been experiencing in December 2002 was going to happen anyway sooner or later, there are many for whom gold just plain moved too quickly. "I'll jump in on a pullback," many traders, no doubt, soothed themselves in thinking--only to find gold move from $331 to $337, and from $342 to $346. There may indeed be a pullback in store for gold--and an opportunity for traders and speculators to climb onboard. In fact, one look at the imperfect ascending triangle gold futures have developed over the past few weeks suggests that this current breakout is about a month premature. But for now, gold is moving up toward $350 without looking back.


The measurement rule for such triangles, by the way, suggests that gold prices could reach $360 an ounce. This rule takes the distance from the horizontal resistance to the lowest point in the formation and adds that amount to the value at resistance. As far-fetched as that may have sounded at the beginning of 2002, it certainly appears a great deal less so today, with December gold closing just shy of $346 an ounce on the 19th of the month.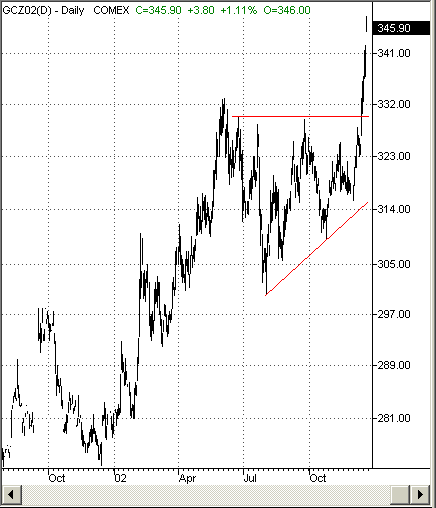 Figure 1: Not a perfect ascending triangle, but the bullish breakout is not to be denied.
Graphic provided by: TradeStation.
But if gold looks overextended, is there anything else in the precious metals group that may be a better bargain? Silver, the junior partner of the precious metals group, may be just that alternative. Silver has been in a base-building period since late July, when December silver was priced at 4.75. Since that time, December silver has rallied and retreated--never rising above 4.75, but never falling beneath 4.30, either. Such price action, over a period of four months is consistent with the sort of base-building consolidations from which powerful price moves often occur. In December, silver moved up again to the top of that range, with the March contract actually moving up above the 4.75 resistance level briefly. Importantly, March silver did not correct sharply from this test of resistance.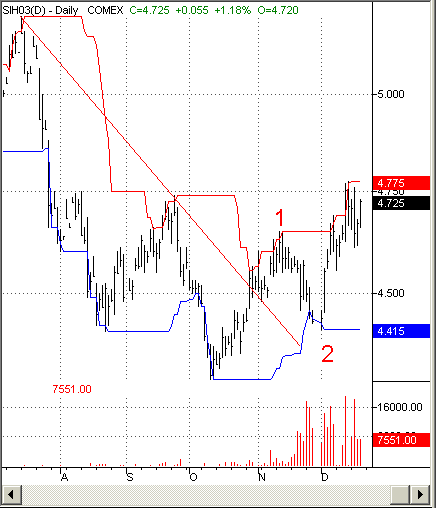 Figure 2: A trendline break in mid-November and an aborted move toward the lows later in the month may be setting up a trend reversal in March silver.

An additional factor that speaks to the bullishness of silver at the present time is the way the March contract has moved against a down trendline that has been in place since mid-July. Prices broke out above this trendline early in November and made a minor rally high by the middle of the month. This trendline break and minor rally high were the initial signals that a trend change from bearish to bullish may be at hand. However, the more important signal came as March silver moved to resume its bearish decline near month's end. Buyers emerged as prices slid toward an area of previous support at 4.415 left over from the August lows, and March silver rebounded sharply. This failure to follow through to new lows in the wake of a trendline break to the upside is an additional signal that a trend reversal is at hand. March silver is up more than 30 cents ($1,500) from that successful test of support.


How high might March silver rise? Putting price limits on price moves is a dangerous and difficult business. However, using the July to December consolidation as a guide, as well as the swing rule (distance from support to resistance added, in this case, to the value at resistance), an upside of 5.20 per ounce, which would represent a test of the July highs.