PRINT THIS ARTICLE
TECHNICAL ANALYSIS
---
The Attack In Syria
04/12/17 04:16:19 PM
---
by Koos van der Merwe
---
The attack in Syria by America was something that caught everyone off guard.
Security:
NUGT
Position:
Hold
Yes, President Trump showed the world that he would not accept a chemical attack, banned by international law throughout the world. Yes, President Trump acted without the consent of Congress, and once again, yes, he has shown that he will protect citizens throughout the world, especially children from death by horror, but how does this action affect the stock market. Do we place our personal financial interests ahead of the people of the world? A difficult question to answer, but the answer is "NO." The citizens of the world persecuted by chemical weapon attack or any Holocaust type of attack take precedence over the movement of the financial market. World safety first. So, how do you protect your financial portfolio in this uncertainty? The answer, of course, is to move your assets to gold and interest bearing stocks.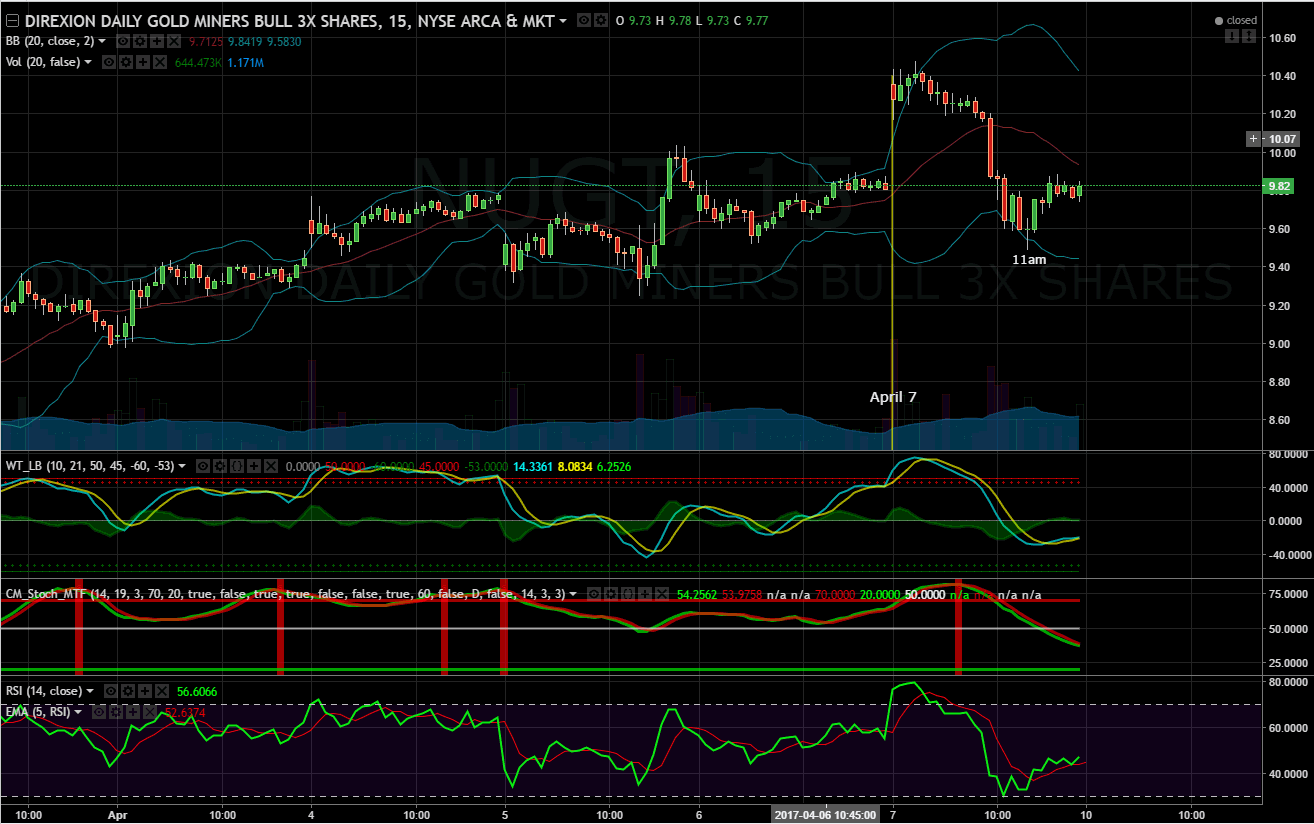 Figure 1. 15-minute chart of NUGT.
Graphic provided by: Tradingview.
The chart in Figure 1 is a Tradingview 15-minute chart of Direxion Gold Miners Bull showing how the share price rose strongly when the market opened on March 7th at 9:30am, and as the day progressed, fell to below the closing price of March 6th. All three indicators, on the chart trended lower but the RSI 14 indicator gave a buy at 11am and the share price rose.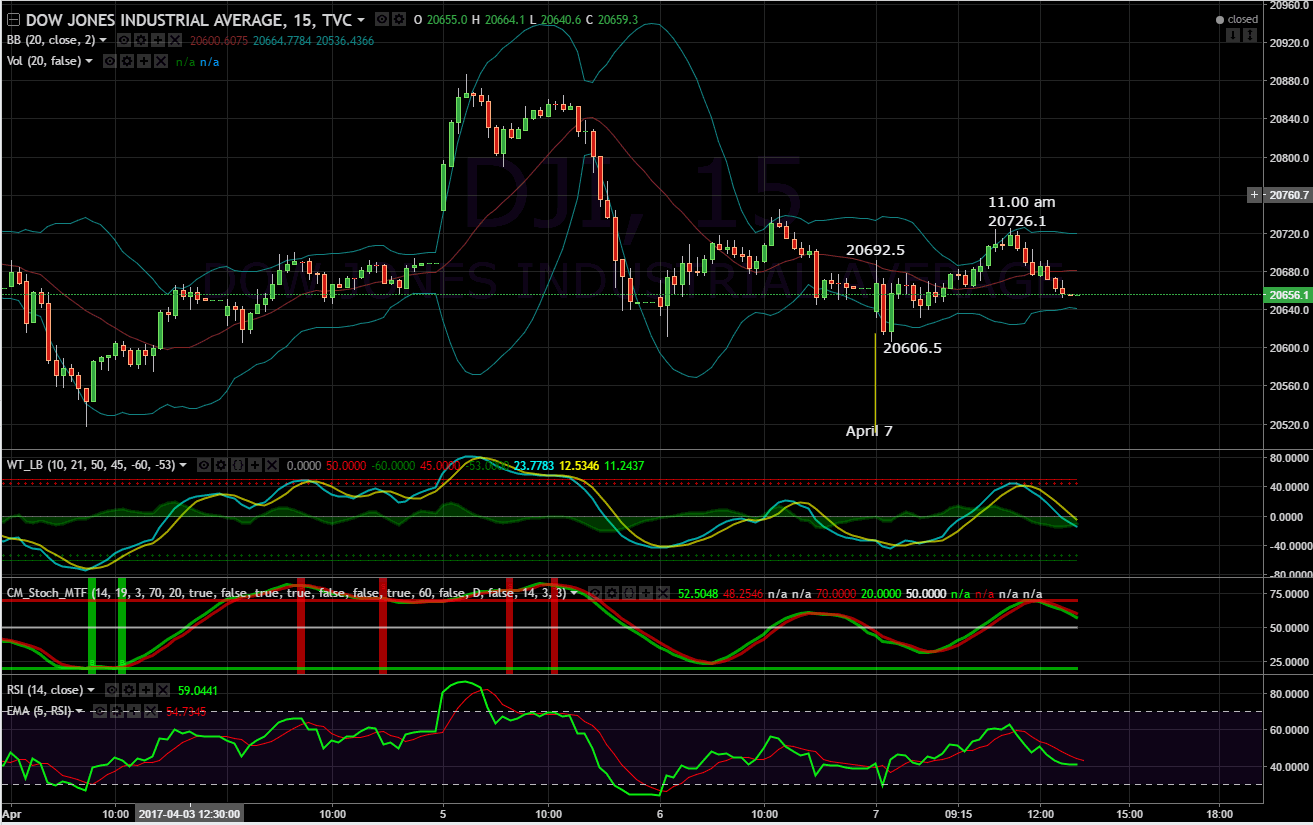 Figure 2. 15-minute chart of the Dow Jones.
Graphic provided by: Tradingview.
The chart in Figure 2 is 15-minute Tradingview chart of the Dow Jones showing how the Dow fell from 20692.5 to 20606.5 as the market opened and the news of the Syrian airstrike affected the market. However, the Dow quickly started rising and by 11:00 am reached 20726.1 before falling once again to the closing price of 20656.1. Do notice that all three indicators gave sell signals.

The question, of course, is why the swift change in market direction. We can all understand why the collapse as the news of the Syrian attack became known, but why the strong recovery? Many investors, when asked, believed that the attack was a plot President Trump arranged with Vladimir Putin of Russia to draw attention away from the friendship between the two men, and the assistance Russia gave to have Donald Trump elected President of America. Whether this is true or not is debatable, but the "feeling" did influence the stock market, a "feeling" by many who believe that President Trump is in the pocket of Russia. What next? Who knows, but caution by investors is becoming very necessary.


---
Koos van der Merwe
Has been a technical analyst since 1969, and has worked as a futures and options trader with First Financial Futures in Johannesburg, South Africa.
| | |
| --- | --- |
| Address: | 3256 West 24th Ave |
| | Vancouver, BC |
| Phone # for sales: | 6042634214 |
| E-mail address: | petroosp@gmail.com |
---
Click here for more information about our publications!
PRINT THIS ARTICLE