Down by a hefty 80% since November 2013, shares of Cliffs Natural Resources (CLF) may finally have the worst of its sell-off in its rearview mirror, now that meaningful signs of trend exhaustion are manifesting. Here's a look at several important technicals that suggest CLF's relief rally may occur sooner rather than later (Figure 1).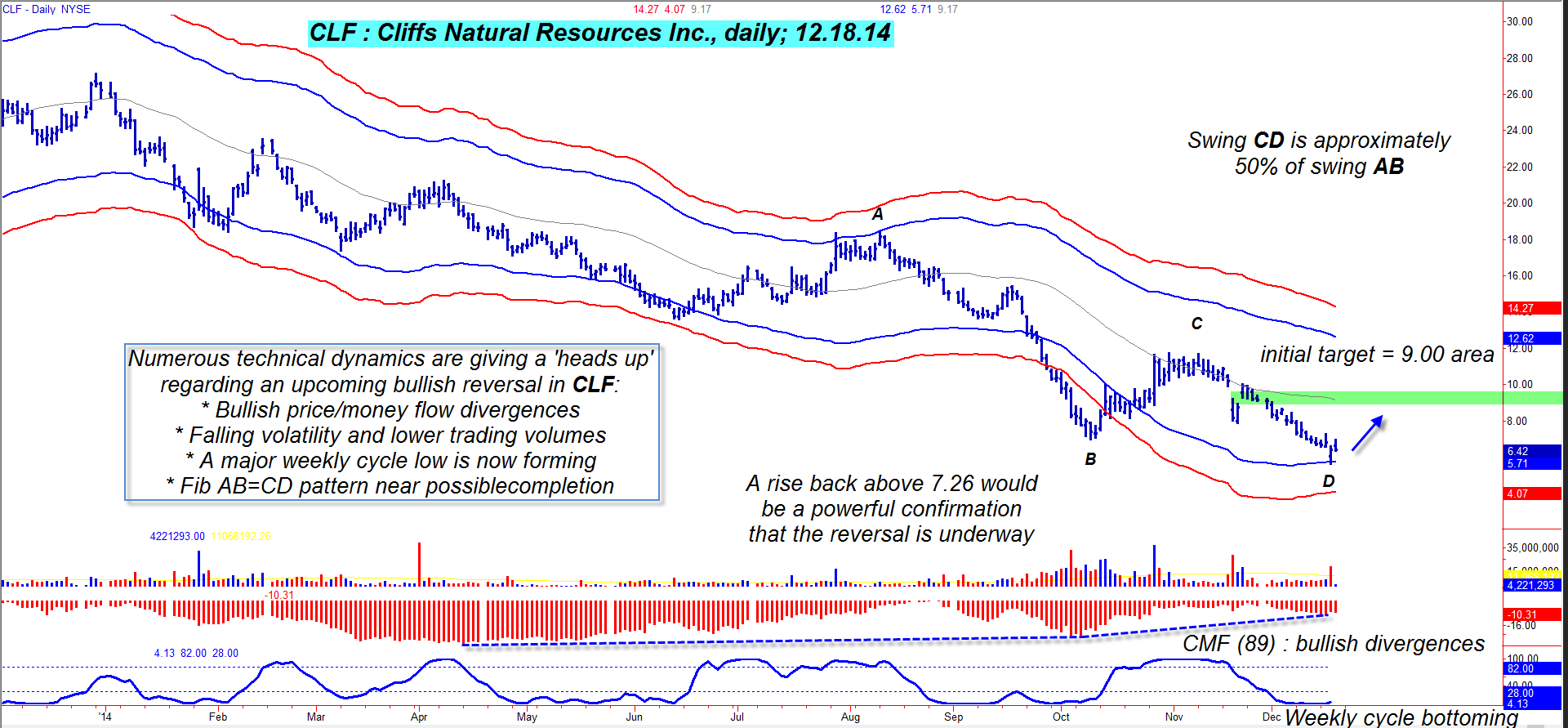 Figure 1. Is The Worst Over? Cliffs Natural Resources (CLF) may be close to a powerful bullish reversal point, given the cyclical, money flow, and volatility/volume dynamics at work here on its daily time frame chart.
Graphic provided by: TradeStation.
Graphic provided by: ProfitTrader7 from www.walterbressert.com.
When a stock goes into a major bleed-off phase, about all a trader can do is sell short its rallies toward resistance before it drops down even lower; usually when the price cycles on the daily, weekly, and monthly charts are all pointing lower is when you will have the best results as a short seller. That would have been a sound strategy for much of the past year as CLF stair stepped ever lower, with brief countertrend rallies tossed in for good measure. But now that the dominant weekly cycle in the stock has seemingly bottomed, perhaps it's time to step back and re-evaluate the bigger trend picture in CLF:

1. The 89-day Chaikin money flow histogram (CMF)(89) clearly reveals that the "smart money" (institutional traders) have been slowly building a position in CLF since May 2014, with another surge of late-stage (downtrend) buying in the wake of its October 9, 2014 low of 7.00 per share.

2. In addition to the major weekly cycle low being in place, note that the volume over the past eight weeks has been low compared to that witnessed at the panic-selling induced lows of early October 2014. This is a reliable confirmation that the fear factor has been removed from the players in the stock, thus making a true reversal likely soon.

3. The major bearish surge between early August/early October 2014 saw CLF drop beneath both lower Keltner bands (a rare occurrence - see point 'B'); now as the volatility has subsided, CLF is trading well above both of the lower bands even though the actual price of the stock is lower. Again, this is another classic precursor to a tradable reversal.

Taken as a whole, this suggests that all CLF needs is a short-covering spark of some kind (such as an earnings growth rate revision, better sales numbers, etc.) to drive it back above 7.26 (the high of December 16, 2014). That would be a high-probability price point for the big players to begin to buy more aggressively, possibly pushing the stock up toward the Keltner mid-line near 9.25. If indeed the weekly cycle is 'in' there would certainly be plenty of upside potential as that cycle begins an upward turn heading into 2015.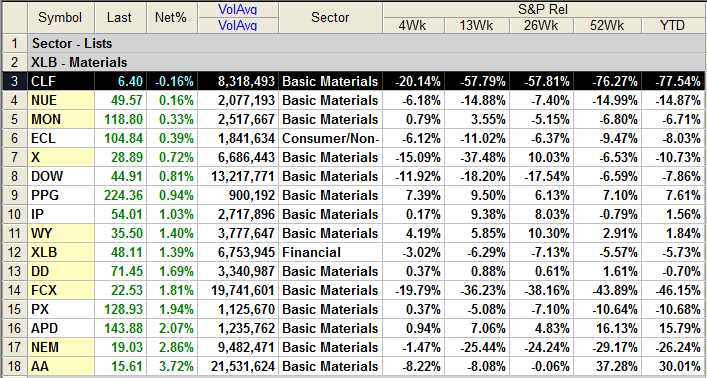 Figure 2. Sector Performance. Many other stocks in the basic materials sector (XLB) are also starting to act more bullish as 2014 draws to a close.
Graphic provided by: TradeStation.
Graphic provided by: TradeStation 9.1 RadarScreen.
One of the better ways to play a bullish reversal is to sell near term out-of-the-money put options; for CLF this might mean selling the January 2015 $5 put if the stock gains bullish traction. The bid/ask spread is close, daily time decay is substantial, and the open interest is 31,609 contracts. The puts will decline in value rapidly on an upside reversal, allowing nimble traders to put some quick cash into their pockets; the big idea is to only allocate a small portion of your trading capital to this setup, because no one truly knows if the stock may still have one more leg lower ahead. If the put declines in value by 60 to 70% cover immediately, and if it increases in value by 70-80% do the same thing to limit your losses.

Trade wisely until we meet here again.