PRINT THIS ARTICLE
ASCENDING TRIANGLES
---
The British Pound's Ascending Triangles
10/23/02 08:55:55 AM
---
by David Penn
---
Gaining eleven cents over the summer, the British pound could be headed higher.
Security:
@BP, BPZ2
Position:
N/A
Quick! As equities markets around the world crumbled in June and July, where would the best place to hide have been? Treasuries? Gold?


How about the British pound, which leapt from $1.44 to $1.55 in June (a gain of eleven cents in British pound futures is equal to $6,875 per contract), and has managed to hold onto a four-cent range between $1.52 and $1.56 ever since. Given the relatively horizontal resistance at about 1.565 and the steadily rising series of troughs in August (low of 1.51), September (low of 1.52) and now, October (month-to-date low of 1.54), there is a growing likelihood that the pound will be moving up.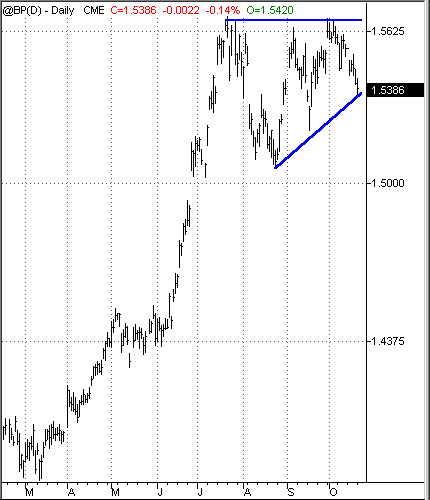 Figure 1: This two and a half month ascending triangle anticipates higher prices for the British pound.
Graphic provided by: MetaStock.
The pattern in which a consolidation occurs in an uptrend, a consolidation with horizontal resistance and steadily higher trough or correction lows, is an ascending triangle. Ascending triangles are common chart patterns in uptrends, serving as areas of accumulation and distribution. The size of the ascending triangle in the December pound presented here is approximately 0.06, which suggests a minimum target of $1.63. From a breakout point of about $1.57, this could represent a gain of about $3,750 per contract should the pound in fact successfully breakout and take higher ground.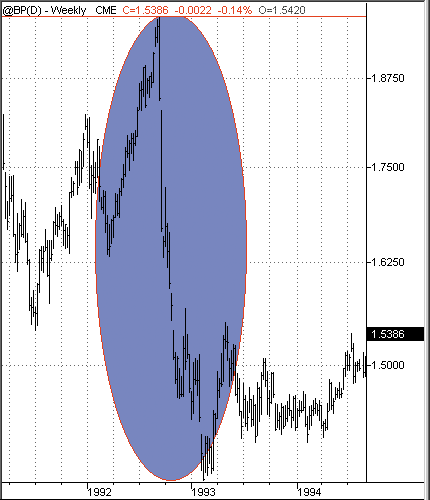 Figure 2: A look at the British pound's collapse in the fall of 1992.

The long-term picture also supports a higher British pound. While I will feature a look at Elliott wave corrections and triangles in a separate piece that also backs the bullish case for the pound, here I will simply point to long-term trends and--more importantly--the cyclical low of the pound that appears to have been established during the correction from the fall of 1998 to the summer of 2001. This correction--which took the pound from 1.6876 to 1.3269--represented a 21% loss, but appears to complete a larger correction that began in 1992, with the pound topping out at 1.9669 before "losing" in the great European Exchange Rate Mechanism/George Soros battle of 1992. Measured from this peak, the pound had lost some 32% before bottoming in 2001.


It is worth mentioning that the pound's advances after an intermediate level correction low in 2001 have moved the currency back closer to a relatively stable range between $1.45 and $1.65. Although the pound has moved beyond these levels previously, it does not appear capable of remaining much above or below this range for long. In this context, then, a bullish breakout from an ascending triangle in the fall of 2002 looks set to test the upper parts of this range of stability.


---
David Penn
Technical Writer for Technical Analysis of STOCKS & COMMODITIES magazine, Working-Money.com, and Traders.com Advantage.
---
Click here for more information about our publications!
Comments
PRINT THIS ARTICLE