PRINT THIS ARTICLE
REVERSAL
---
MMM: Trend Reversal Underway
12/03/13 04:40:03 PM
---
by Donald W. Pendergast, Jr.
---
Up by as much as 54% in the last 54 weeks, shares of 3M Company may now be in the early stage of a significant correction.
Security:
MMM
Position:
N/A
The astounding rally in the major US stock indexes since mid-November 2012 has been breathtaking, with even the "legacy" manufacturing large caps of the Dow 30 Industrials (.DJIA, DIA) getting in on the action — such as the 3M Company (MMM). Here's a look at the dramatic, abrupt change of trend now underway in MMM, along with insights on where to expect meaningful support to appear in this key Dow 30 manufacturing component.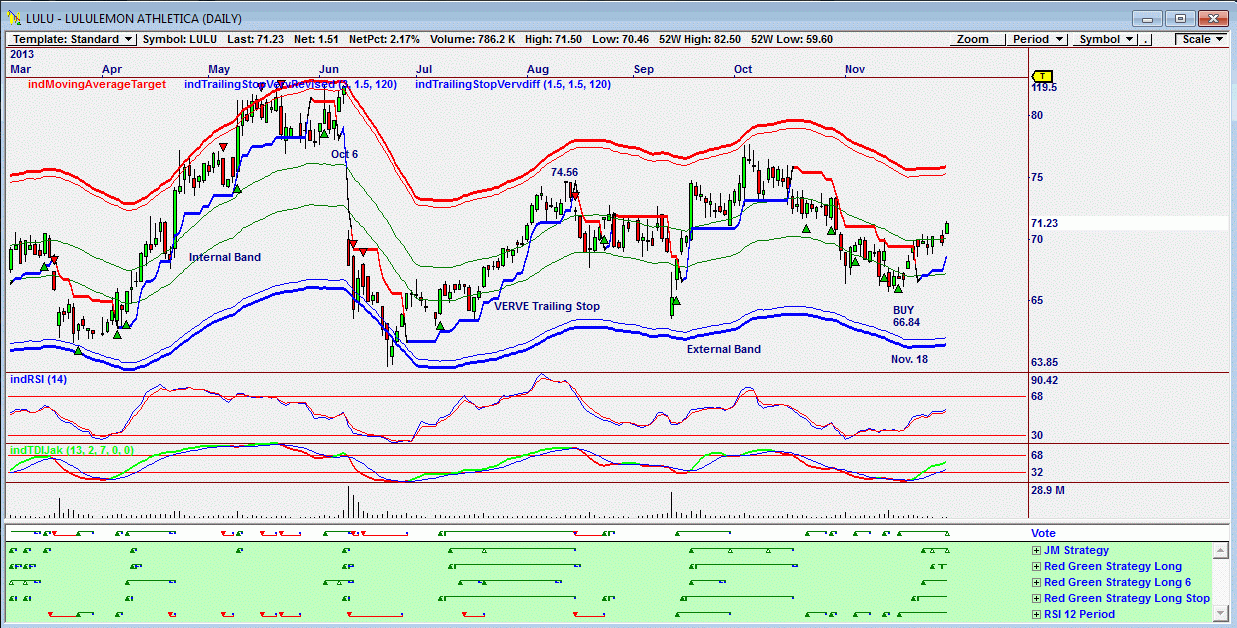 Figure 1. 3M Company (MMM) shares trended ever so smoothly coming out of the October 9, 2013 low, but lower money flow histogram peaks warned that the party might be ending sooner rather than later.
Graphic provided by: TradeStation.
When a stodgy old ('legacy' is the politically correct moniker, I believe) manufacturing company's share price more than doubles in the space of a year, the stock market must be enjoying a fantastic bullish run, too. MMM has been outperforming the Dow by a substantial amount since November 2012 and even saw its trend accelerate upward coming out of the early October 2013 lows; notice how smoothly and steadily MMM moved higher over the past eight weeks (Figure 1), hugging the centerline of its linear regression channel (set at one standard deviation). But with steadily waning long-term money flow in place — confirming that distribution was underway since June 2013)), the "sudden" appearance of a wide range, bearish candle on MMM's daily chart wasn't really a surprise at all for skilled technicians. In fact, some Elliott wave practitioners would likely conclude that MMM was nearing the final target price for its fifth wave up since November 2012 and that a bearish reversal was imminent in MMM and the Dow 30 and S&P 500 indexes anyway. Wave counts aside, this much is clear — when a steadily trending stock suddenly gaps hard in the other direction and with wide daily range, the "big money" interests are now interested in taking the other side of the market that they had just recently finished scaling out of, once again hammering the average retail trader/investors with all they have.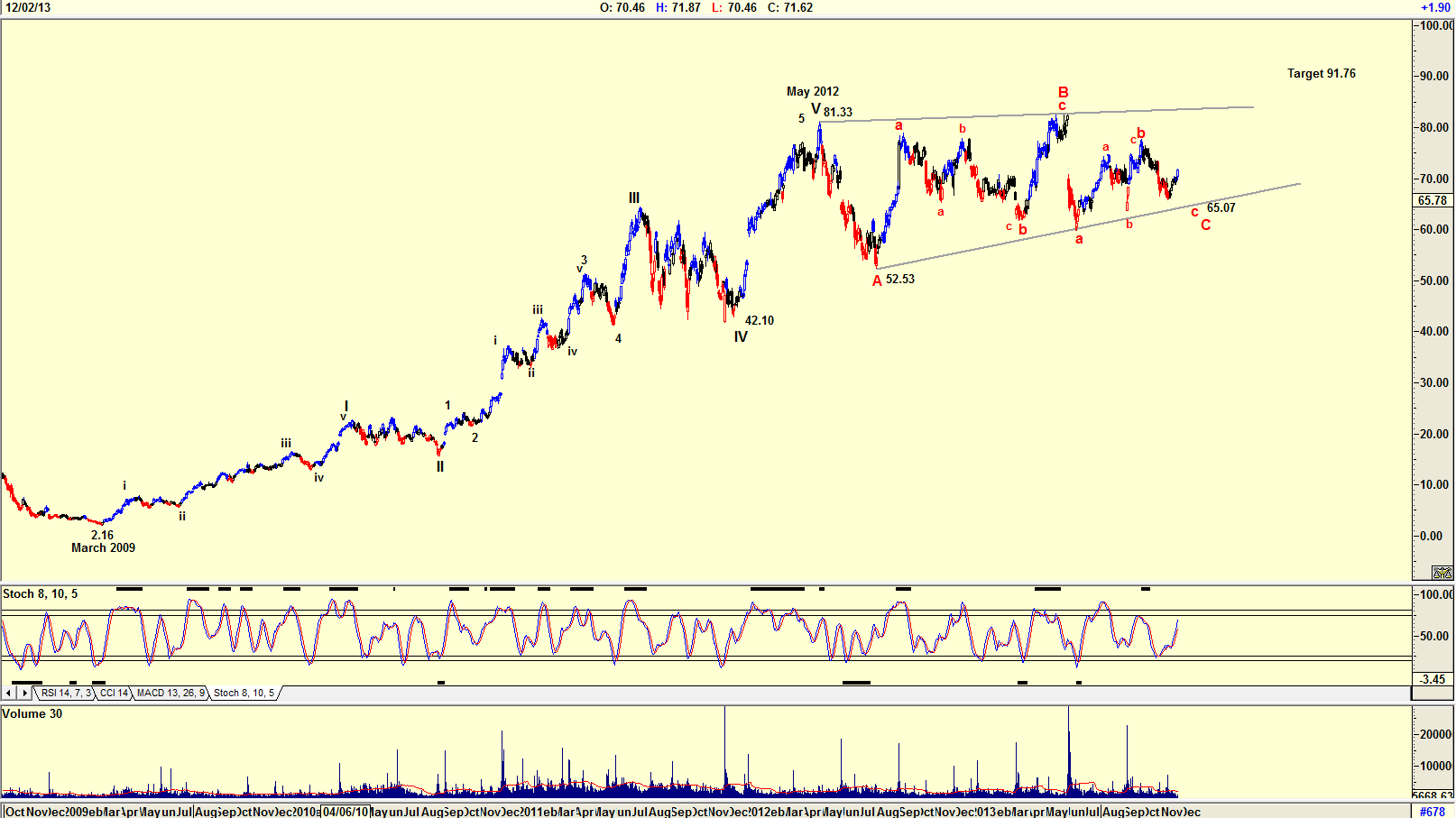 Figure 2. A different view of MMM, also on the daily time frame; MACD, stochastic and the KnowVera Research Trend Channel have all gone negative, along with the Trend Score for this legacy manufacturing stock.
Graphic provided by: Phantom Trader by KnowVera Research LLC.
Meaningful support levels for MMM reside in the 120.00 and 125.00 areas (shaded zones), with the lower level coinciding with the general price of the 89-day moving average (blue line). Skilled swing traders might want to wait for a pullback toward the 10-period moving average on the 30-minute time frame before putting on part of a new short position; if MMM then continued to decline, the second half of the short could be put on if price declines beneath 128.90. The initial stop loss should be placed just above Monday's high of 132.00 and the initial profit target is 125.00. Conservative traders may want to use a two to three-bar trailing stop of the daily highs to manage the short position, taking full profits if 125.00 is approached. Traders convinced of a longer term decline might take half near 125.00 and then see if the 120.00 to 122.00 area is strong enough to give MM a sizeable B-wave bounce; certainly the full position should be liquidated in that range unless the markets get especially ugly heading into 2014. Trade risk should be kept at 1 to 2% of account value and the position should be monitored closely, as do all short trades.


The major US stock indexes are at or near the final completion of the massive rallies that started way back in the bear market ashes of late 2008-early 2009, and when the next set of corrections unfold, there will be no mistake that many months of revaluation is going to be needed to bleed all of the speculative mania out of this record-setting bull run. Trade wisely until we meet here again.


---
Donald W. Pendergast, Jr.
Freelance financial markets writer and online publisher of the Trendzetterz.com S&P 500 Weekly Forecast service.
Title:
Market consultant and writer
Company:
Trendzetterz
Address:
81 Hickory Hollow Drive
Crossville, TN 38555
Phone # for sales:
904-303-4814
Website:
trendzetterz.com
E-mail address:
support@trendzetterz.com

Traders' Resource Links

Trendzetterz has not added any product or service information to TRADERS' RESOURCE.
---
Click here for more information about our publications!
Comments
PRINT THIS ARTICLE