The last eight months have been tough for long-term investors in shares of First Majestic Silver Corp. (AG); from its November 9, 2012 high of 24.20 to its June 26, 2013 low of 8.81, the stock was down by as much as 63.5% (Figure 1). For skilled short sellers, however, the long, persistent decline in AG has provided many opportunities to profit from the stock's downtrend. Technically speaking, AG remains in a downtrend (lower swing highs and lower swing lows on its daily chart) and may actually go on to make lows, yet with multiple signs of bullish price/momentum and price/money flow divergence now in place, all it will take is a modest rally to setup a larger scale bullish trend reversal in this stock. Here's a closer look.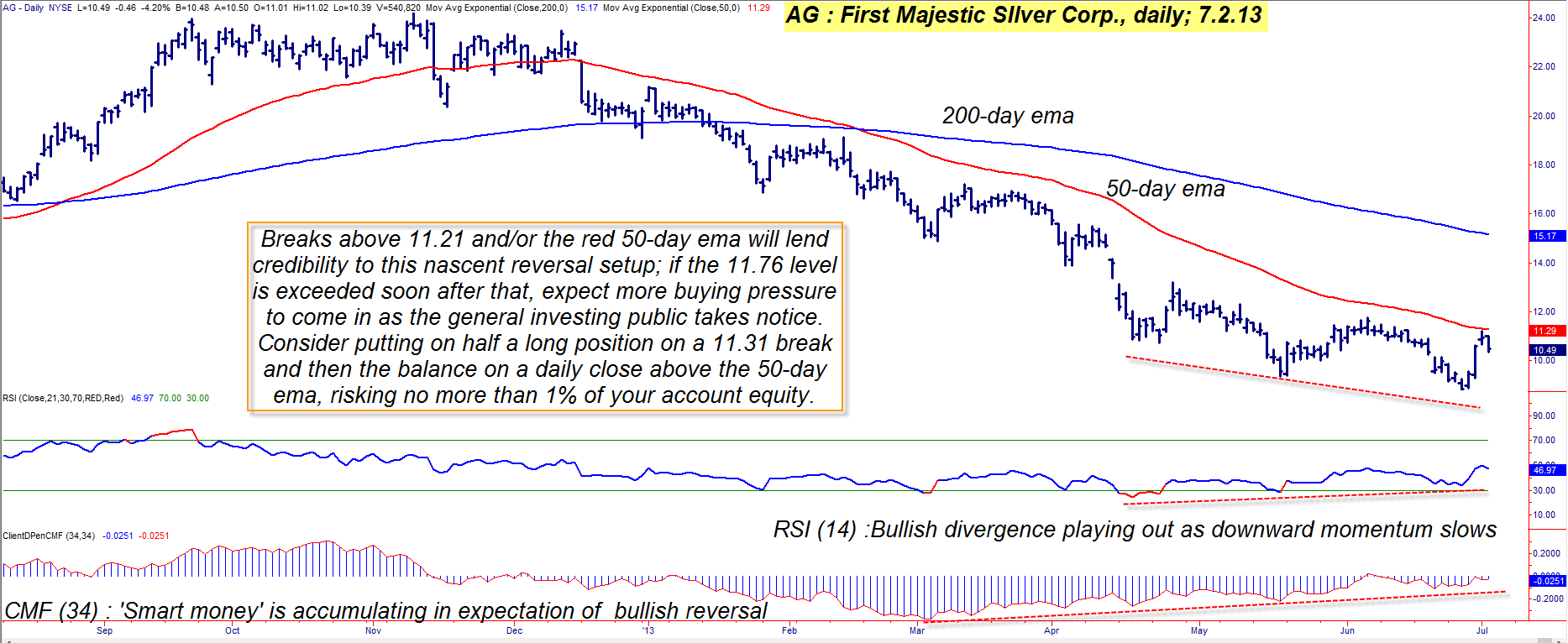 Figure 1.: Trading reversals can be tricky at times, but by staying on the 'right' side of the dominant trend of the swing highs and lows, some of that risk can be eliminated. A break back above 11.21 and/or the 50-day ema will tentatively change AG's daily trend from down to up.
Graphic provided by: TradeStation.
When traders and even long-term investors are looking to go long a stock that has attractive fundamentals such as good earnings, increasing sales, and profits, one of the best technical dynamics to watch for will be evidence that bullish price/momentum and bullish price/money flow divergences are in place - and that price has already begun to rise from a major multicycle low. In the case of AG, we find that the 14-day RSI bullish divergence has already proved out and that the 34-day Chaikin Money flow histogram (CMF)(34) has also confirmed a positive divergence with price. Simply stated, this means that the long-term bearish pressure that has been driving AG ever lower has begun to dissipate and that the "smart money" is slowly building a new long position in the stock prior to an anticipated bullish reversal.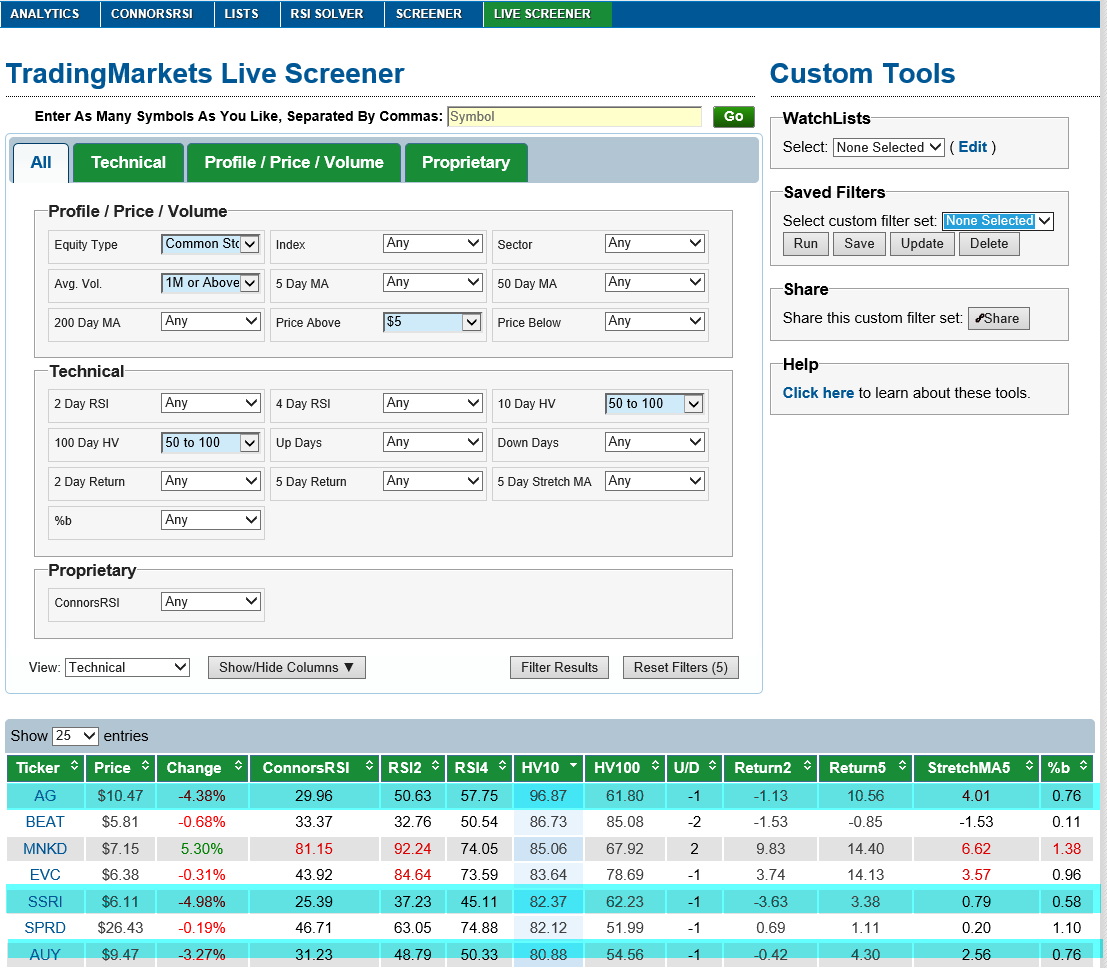 Figure 2.: AG, SSRI and AUY are all key precious metals mining stocks that currently have extremely high 10- and 100-day historical volatility readings. Look for the possibility of strong breakouts in these stocks in the near term.
Graphic provided by: Trading Markets Live Screener.
AG's sudden rally up from last week's low brought it up to the underside of its 50-day exponential moving average (EMA), and it wasn't surprising to see the EMA act as strong resistance - for the moment. But if that swing high at 11.21 can be taken out soon (along with a daily close back above the 50-day EMA), the stock will then be considered to be in a daily uptrend, which will help bring substantially more bullish pressure to bear on AG. So, with that idea in mind, consider the following reversal play in this low-priced silver miner's shares:

1. If AG breaks above 11.21 put on half of your long stock position, risk no more than .5% of your account equity. Start running a three-bar trailing stop of the daily lows once filled on the trade.

2. If AG then proceeds to make a daily close above the 50-day EMA (currently near 11.28), add on the second half of your long position, making sure the total risk on the entire trade is now no more than 1% of account equity. Again, continue running the three-bar trailing stop of the daily lows.

The next resistance beyond 11.21 is at 11.76, so if you are a bit hesitant at holding a reversal-style trade more than a week or two, by all means take some profits near that price zone. Traders convinced of a more sustained reversal might just decide to just stick with the existing trail until final stop out. By the way, there are plenty of other gold/silver mining stocks that are manifesting similar daily chart patterns, so do a little homework of your own and see which of those might also be an attractive reversal setup, too. Trade wisely until we meet here again.