PRINT THIS ARTICLE
TECHNICAL ANALYSIS
---
USD/CAD: Near Term Correction Due?
06/03/13 04:05:42 PM
---
by Donald W. Pendergast, Jr.
---
Up by nearly 4% in the past three weeks, the USD/CAD currency pair appears to be getting close to a pullback.

Security:
USD/CAD, FXC
Position:
N/A
Although it doesn't generate the kind of business news headlines that the widely-followed EUR/USD currency pair typically generates, the US Dollar/Canadian Dollar (USD/CAD) pair is closely watched by major North American banks, importers and exporters; here's a look at what could be a profitable near-term pullback in the USD/CAD, one that is setting up after a powerful three-week long rally.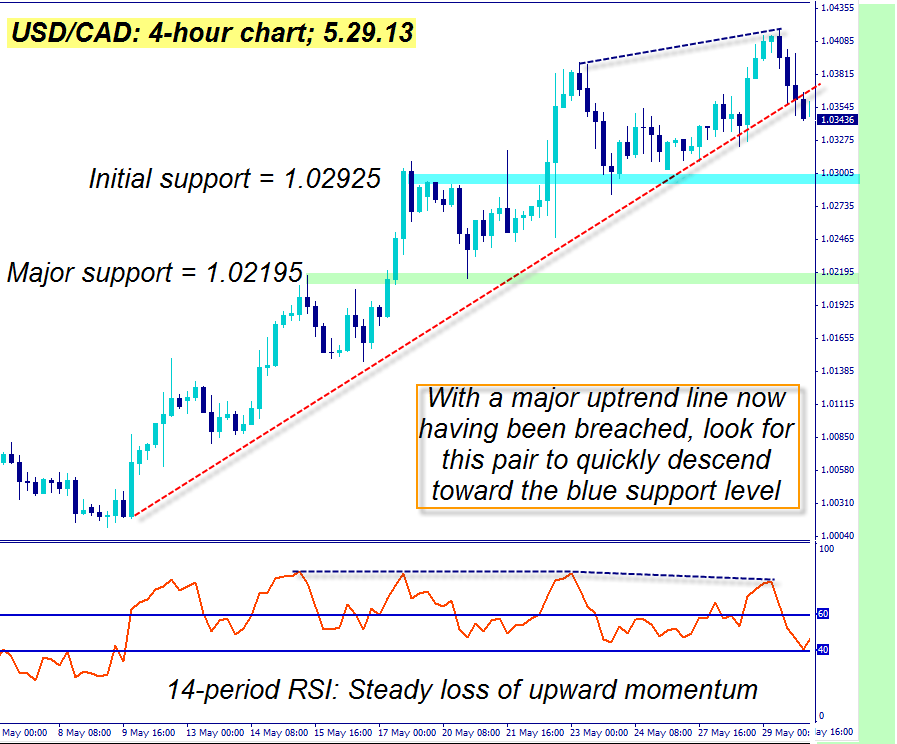 Figure 1: After a strong three-week rally, the upside momentum in the USD/CAD has sputtered, setting up a potential pullback toward 1.02925.
Graphic provided by: MetaTrader 4.
The USD/CAD is currently in the third bullish wave of a five-wave bullish pattern that commenced after the pair completed a major multicycle low on September 14, 2012; it bottomed out then at .98316 and ultimately rallied as high as 1.04186 as of May 29, 2013. While a 5.97% gain in 8 1/2 months might seem to be slim pickings, remember that in the world of forex trading, leverages are typically set at 50: 1 (and in some cases even higher), offering the potential for outsized gains in the accounts of skilled traders who know how to properly limit their risks in such a heavily-margined trading milieu. Conversely, 50:1 leverage can quickly decimate the trading accounts of trigger-happy discretionary traders who view currency trading as an electronic casino where luck and a lottery mentality soon separates them from their trading capital – usually in a hurry. This article isn't focused on risk control strategies, but you get the idea; be that as it may, take a look at the latest uptrend line on the 4-hour USD/CAD chart (Figure 1). The pair has already managed a close beneath the trendline even as the 14-period RSI indicator is confirming that this uptrend has been weakening little by little over the past week or so. Using a combination of Fibonacci and chart support points, the next support zone is likely going to be near 1.02925 (blue line), followed by even stronger support down near the 1.02195 area (green line).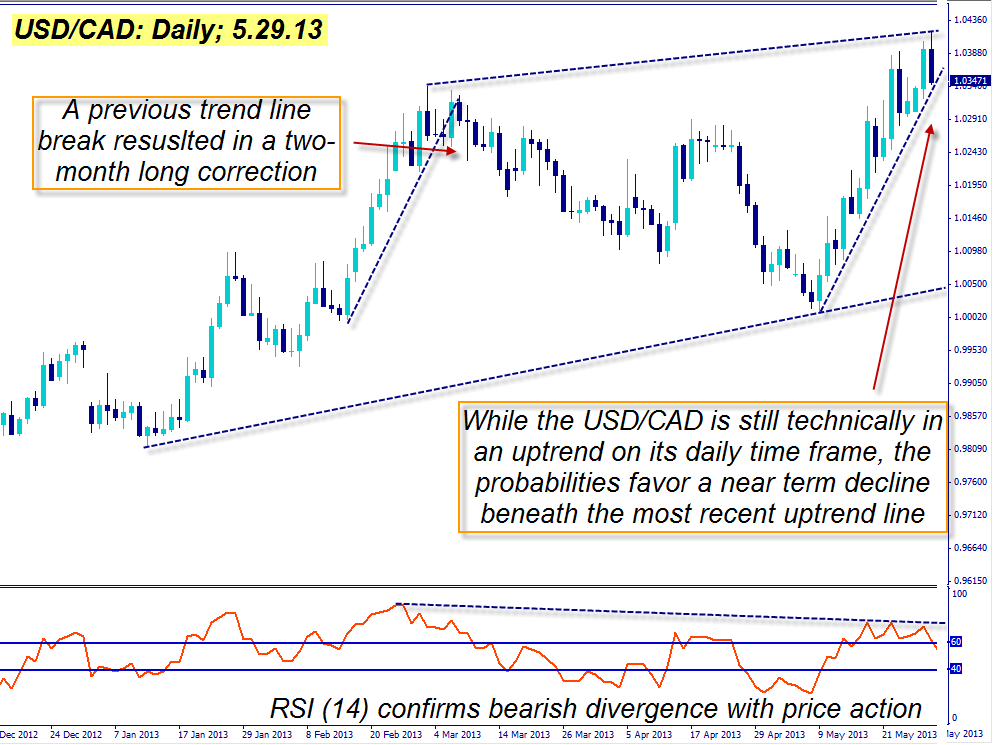 Figure 2: The daily chart for the USD/CAD also confirms that upside momentum is stalling and that the current rally is in need of a rest and/or correction. Note how a similar strong rally in early 2013 finally fizzled before correcting sharply.
Graphic provided by: MetaTrader 4.
The daily chart for the USD/CAD also confirms the same technical dynamics, albeit on a larger scale:

1. Upward momentum is slowing.
2. The 14-period RSI indicator recently peaked.
3. The current angle of attack of the recent uptrend line is very steep and therefore unsustainable, barring a shock, news-driven event that could affect the pair.

Notice how a previous rally on the daily chart (February 2013) also manifested the same extreme upward angle of attack, with a substantial correction eventually appearing. Playing this anticipated pullback is relatively simple:

1. On a decline beneath 1.03487, consider selling the pair.
2. Look to take at least partial profits if/when the blue support line is reached.
3. Limit your risk with some sort of a trailing stop – a short-term moving average or volatility trailing stop might be worth utilizing for this purpose.
4. Limit the risk of your account to 2% maximum, no matter how bearish you may be on this vital North American currency pair.

As always, trade wisely until we meet here again.


---
Donald W. Pendergast, Jr.
Freelance financial markets writer and online publisher of the Trendzetterz.com S&P 500 Weekly Forecast service.
Title:
Market consultant and writer
Company:
Trendzetterz
Address:
81 Hickory Hollow Drive
Crossville, TN 38555
Phone # for sales:
904-303-4814
Website:
trendzetterz.com
E-mail address:
support@trendzetterz.com

Traders' Resource Links

Trendzetterz has not added any product or service information to TRADERS' RESOURCE.
---
Click here for more information about our publications!
PRINT THIS ARTICLE