When the market kicks off a new trend, where do you find new stocks to trade? While it's tempting to buy cheap stocks, the problem is that many cheap stocks are cheap for a reason and become even cheaper over time. Even if cheap stocks have great fundamental criteria but lack strong technical criteria, or vice versa, stocks can fall out of favor and continue to decline in value. Winning stocks that have potential have a combination of winning fundamentals, technical criteria, show strength, and trade near all-time highs.

Strong fundamentals for high-performing stocks show an acceleration of quarter-over-quarter earnings growth, increasing annual sales revenue, low to no debt, have competitive advantages in their respective markets, and institutional sponsorship meaning that large institutional traders and/or mutual funds are accumulating shares.


Strong technical criteria to look for is where price is firming up in its price action and forming a base or other strong chart pattern that lends itself to a launching pad for the bulls to enter the market and push price higher.

Research shows, however, that at least half a stock's performance is tied to the industry group and sector that it's in. The first step in looking for high performing stocks is to identify the strongest performing industry groups and sectors.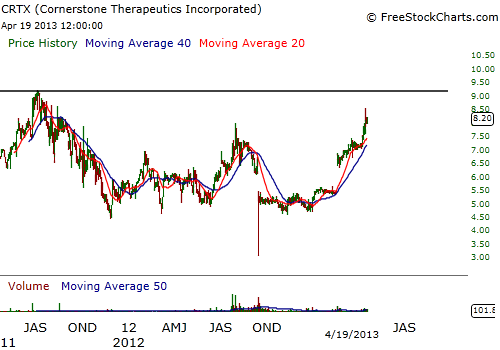 Figure 1: CTRX has been a tear lately by acquiring companies that it has already serviced allowing it to assimilate more buyers into its client base. The stock's price is trading near an all-time price high in an upward trending bull run making it a good potential long candidate.
Graphic provided by: www.freestockcharts.com.
Look for the strongest performing sectors and then narrow down within those sectors to find the strongest performing industry groups.

Be mindful that successful trading isn't active trading across all groups but the ability to discern when to trade and when not to trade.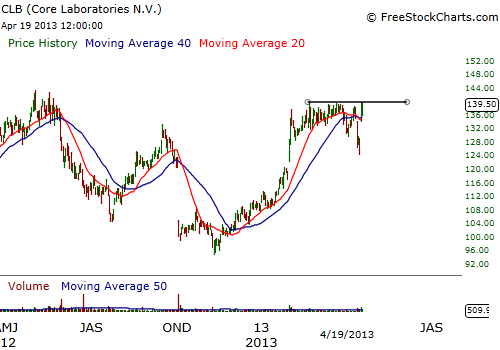 Figure 2: CLB has been forming a cup & handle now for a few months just below its all-time price high. Price reversed sharply just below its buy point but then quickly reversed itself and setup again for a long entry once it trades above the high of the handle portion of its pattern.
Graphic provided by: www.freestockcharts.com.
Zeroing in on high-performing stocks is the ability to sift through non-performers and filter out stocks with the highest potential. Stocks that exhibit high relative strength — an indicator that ranks stocks based on their performance with respect to the overall market — within the highest relative strength industry groups and sectors, may make the grade to be placed on a list of potential trade candidates but they have to meet setup conditions.

Stocks that trade near their all-time high will not encounter overhead pressure, or resistance, that other stocks experience when the price of their stock trades up through old price high levels. Investors who have been holding positions at those levels since the decline, will begin to sell out to break even.


This creates a whipsaw effect where price movements begin to get volatile and the stock's upward ascent is interrupted.

Entering stocks that meet all the key factors mentioned above and begin to setup by trading through all-time price highs, means that your trades have the highest chance of succeeding for outsized gains.

While there are other factors of trading within the overall trend of the general market and economic factors, these key criteria will help you zero in on finding more winners and higher returns as a result. But, like any skill, it takes practice.