PRINT THIS ARTICLE
FIBONACCI
---
Gold Bugs Index Nearing Possible Support?
04/08/13 02:34:30 PM
---
by Donald W. Pendergast, Jr.
---
Down by 40% in little more than six months, the ARCA gold bugs index is now in the vicinity of two important support areas.
Security:
.HUI. GDX
Position:
N/A
The precious metals (pm) mining stocks have been hit very hard since late September 2012; the current downtrend in the primary index used by pm stock traders, the ARCA gold bugs index or .HUI, is one of the most severe of the last 4 1/2 years, causing pm mining stock bulls to wonder if they are ever going to see an upside rally anytime soon. While no one knows exactly when the .HUI will hit rock bottom and rocket higher again, there are several technical clues that are suggesting that this current bear run may be getting close to its point of maximum decline. Here's a closer look now.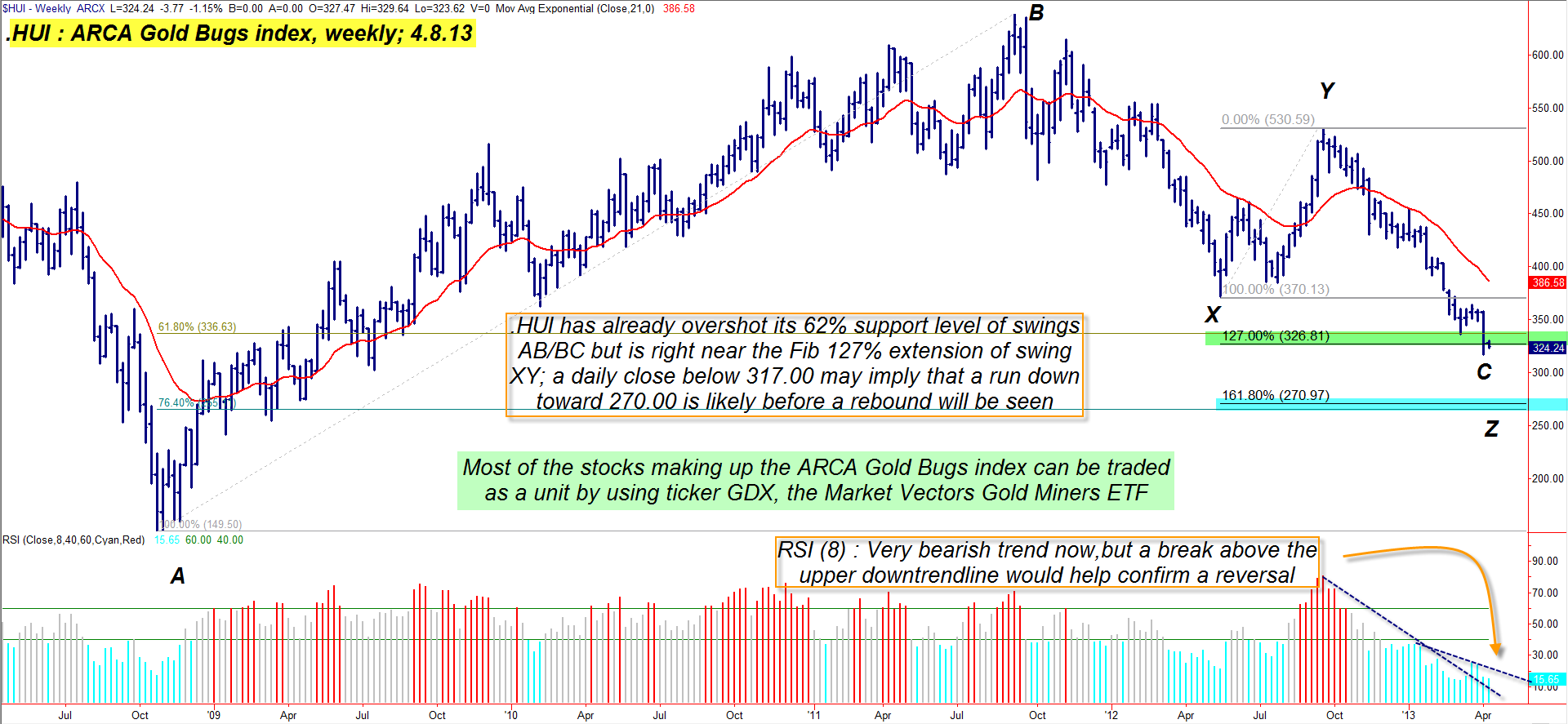 Figure 1.: The current downdraft in .HUI is the steepest and swiftest since the horrific sell offs that occurred back in 2008; if the current area of support fails to hold, look for 270.00 to turn back further selling pressures.
Graphic provided by: TradeStation.
Even as the major US stock indexes trudged ever higher from late autumn 2012, the .HUI moved ever lower as it stair-stepped its way back down to levels not seen since April 2009. Institutional buyers - those with the 'real' money to move a stock higher or lower - apparently decided that the basic material sector and more specifically the gold/silver mining industry group were not exactly to their liking and so they plowed tons of cash into other sectors and groups, selling off the component stocks in the .HUI at an aggressive pace. Now, after more than six months of 'money-flee' in the .HUI, some signs of hope are reappearing for the bulls:
1. The 34-day Chaikin Money flow histogram (CMF)(34) has confirmed that the 'smart money' is in the accumulation phase, slowly building positions in advance of what they believe will be a strongly bullish trend reversal in the near future.
2. The .HUI has just arrived at the Fibonacci 62% support level for major swing AB and has mildly exceeded it to the downside.
3. The .HUI has also met its 127% Fibonacci extension for minor swing XY; this is just below the aforementioned Fib 62% from the larger swing (point C)
4. The index is also a little above its combined Fib 76% and 162% rations of swings AB and XY, respectively (see point Z). This is truly 'make or break' support for the .HUI, and pm mining stock traders will be watching this area near 270.00 to see if it holds on a test.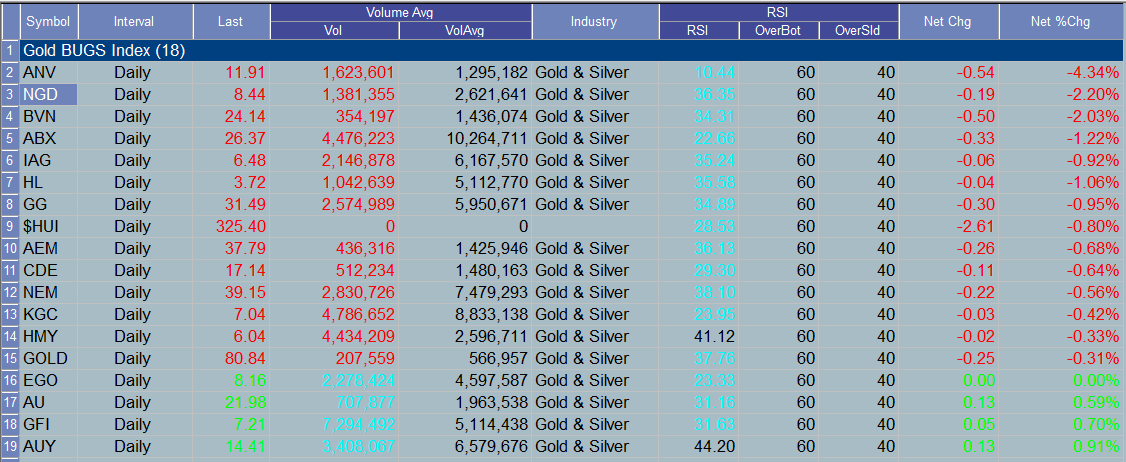 Figure 2.: Gold and silver mining stocks got hammered yet again on April 8, 2013; ANV may be one of the first stocks in this group to be in a true 'panic sell' mode - with a major low awaiting it in the days and weeks ahead.
Graphic provided by: TradeStation.
Graphic provided by: TradeStation Radar Screen.
While it may be too late to get in on a good trend-following move to the downside in pm mining shares right now, it's never too early to start making a shopping list of fundamentally attractive stocks from this beleaguered group. Some stocks that have sold off to truly amazing depths include:
Allied Nevada Gold Corp. (ANV)
Eldorado Gold Corp. (EGO)
Hecla Mining (HL)
Coeur D' Alene Mines (CDE)
Barrick Gold (ABX)
A simple project for traders looking to build positions in these heavily discounted stocks is to:
1. Evaluate their earnings growth rate projections
2. Identify their money flow trend (confirming accumulation)
3. Locate prime support levels at which to begin slowly building a long-term position; look at previous chart support, Fibonacci confluence zones and price cycle histories. Many stocks have a daily chart price cycle between 14 to 24 days between meaningful swing lows, so you might want to come up with your own cycle analysis counts to help time your next long entries.



ANV in particular appears to be quickly closing in on a major multicycle low, one that may already be in the latter stages of the 'panic selling' phase just before a bottom is put in. And all of the stocks mentioned could also be good candidates for the sale of a near-term, out-of-the-money put option once a confirmed low is made. It's always darkest just before dawn, and the six-plus months of the .HUI's black cloud may be getting ready to clear away in the days and weeks just ahead. Trade wisely until we meet here again.


---
Donald W. Pendergast, Jr.
Freelance financial markets writer and online publisher of the Trendzetterz.com S&P 500 Weekly Forecast service.
Title:
Market consultant and writer
Company:
Trendzetterz
Address:
81 Hickory Hollow Drive
Crossville, TN 38555
Phone # for sales:
904-303-4814
Website:
trendzetterz.com
E-mail address:
support@trendzetterz.com

Traders' Resource Links

Trendzetterz has not added any product or service information to TRADERS' RESOURCE.
---
Click here for more information about our publications!
Comments
Date:
 12/19/13
Rank:
 1
Comment:
PRINT THIS ARTICLE