One of the easiest ways to identify a successful business, whether a restaurant, department store, or a coffee shop, is to count the number of people waiting in line to be served. The longer the lineup, the more successful the business, triggering a "buy" for the share based purely on sentiment.

With Starbucks (SBUX) stores in Washington, DC, on December 27, 2012, appealing to Congressmen across the political lines to come together and resolve the fiscal cliff debacle on their takeaway cups, the influence of the company can be seen when an aide to the Speaker of the House, John Boehner, tweeted, "My coffee cup did not have the words 'Come together.' " This is a sign of the weight that Starbucks carries in the market. So, do you buy the share?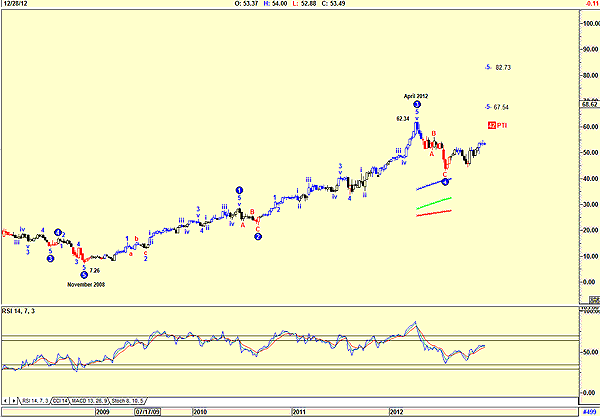 FIGURE 1: SBUX, WEEKLY. Here's the Elliott wave count.
Graphic provided by: AdvancedGET.
Figure 1 is a weekly chart showing the Elliott wave count of Starbucks with a target for the top of wave 5 as $67.54 or $82.73. The probability index (PTI) gives it a 42% chance of happening. The rising relative strength index (RSI) is confirming that the price of the share should rise.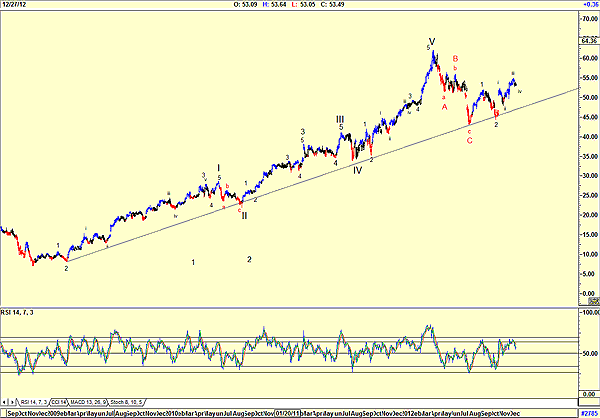 FIGURE 2: SBUX, DAILY. Here's the daily Elliott wave count.
Graphic provided by: AdvancedGET.
Figure 2 is a daily chart, showing an Elliott wave count that suggests the share price is in a wave 3 rise of a wave I in a new bull market. The RSI is, however, suggesting weakness ahead. This is confirmed by Figure 3.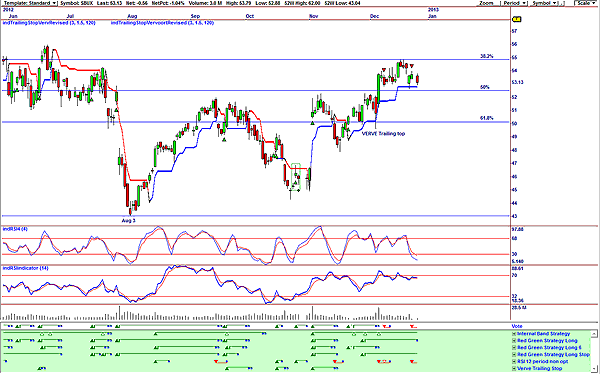 FIGURE 3: SBUX, DAILY. Here's a suggested short at present levels.
Graphic provided by: OmniTrader.
Figure 3 has given a sell signal in the vote line, suggesting that the share price could fall further. The Fibonacci retracement shown is from the high of $62.21 on April 16, 2012 (not shown), to the low of $43 of August 3. The price has found support on the Verve trailing stop at approximately the 50% retracement level, and with the RSI four-period in oversold levels, the share price could start forming a bottom. Do note that the internal band strategy in the vote line is still positive, as is the red green strategy long stop.

Should Congress put politics aside and look after the interests of the US economy, then Starbucks should rise strongly.