Trading systems are like people inasmuch as no two are identical, even though they may share many similar qualities. For example, have you ever noticed that some systems seem to work well on certain stocks, but not on others? While some system developers seem to believe that "universal" systems should work on all tradables, in all time frames (in liquid markets), it's still hard (if not impossible) to extract profits from a nontrending stock -- like electric utility stocks -- when using a trend-following trading system. In a similar vein, using an oscillator-type overbought/oversold system on a stock that makes powerful, sustained swings is also a generally frustrating exercise, too. Obviously, if these assertions are true, then the best way to determine if a system is a good fit for the stocks/exchange traded funds (ETFs) you trade is to avail yourself of these two methods:

1. Extensive backtesting, forward testing, and statistical analysis
2. Visual verification/analysis of the actual trading signals on a chart
3. Use both of the above methods.

Veteran traders may already be aware of these facts, but for less-experienced traders, it's important to understand these things before you attempt to venture out into the real world of trading, especially with your hard-earned risk capital on the line.

That said, here's a look at Valero Energy Corp. (VLO) (see Figure 1).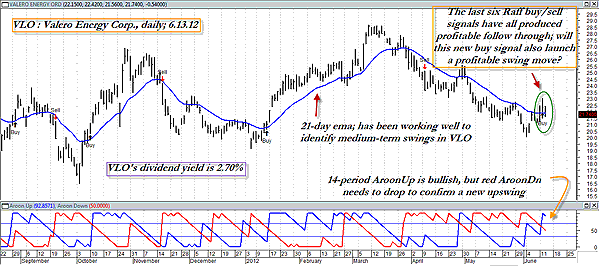 FIGURE 1: VLO, DAILY. Even though this system has had six hypothetical winners in a row, it's still important to limit your risk to 1% or 2% per trade, as you never know when the next losing streak may start.
Graphic provided by: MetaStock.
Graphic provided by: Raff MarketSpace expert from MetaStock 11.
One of the first things we observe about the last nine and a half months of daily price action on VLO's daily chart is that the stock tends to launch into relatively stable, tradable market swings. The second thing we notice is that this system is in very strong synchronization with the swings in VLO. In fact, depending on the type of trailing stop used, virtually all of the six signals would have likely given a trader a net gain.

Note that the 21-day exponential moving average (EMA) has been able to define many of the intermediate-term swings in this particular market and that all of the last six signals all triggered entries on the "right" side of the 21-day EMA.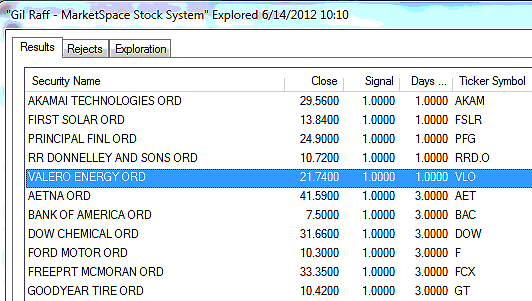 FIGURE 2: LARGE-CAPS. Here are 11 large caps that have fired swing buy signals in the last three trading sessions.
Graphic provided by: MetaStock.
Graphic provided by: MetaStock Explorer.
Playing VLO on the long side might be accomplished in these two ways:

1. Buy a near-term covered call. The July '12 22.00 calls have a spread of only 0.02 as this time, and there are more than 3,200 contracts of open interest in those particular calls. If you see VLO break 23.02, that might be the time to put this trade on using the 21-day EMA as your official trailing stop.

2. For swing traders, use the same buy-stop entry of 23.02 and then consider using a two- to three-bar trailing stop of the daily lows as your trade closeout guide. If VLO decides to trend strongly higher again, perhaps the three-bar trailing stop would be more appropriate. See Figure 2.

As always, limit the potential damage to your account by risking no more than 1% to 2% of your account value on any given trade.