PRINT THIS ARTICLE
BOLLINGER BANDS
---
Dollar Overbought, Euro Oversold
09/26/11 09:23:47 AM
---
by Mike Carr, CMT
---
The dollar index is heavily weighted to the euro, and both saw rapid moves after the Federal Reserve announced Operation Twist.
Security:
EU
Position:
Hold
The dollar moved quickly into overbought territory as traders seemed to be looking for a safe haven. Stocks fell just as quickly in markets around the world, and bonds were generally higher in global markets. This seems to confirm that traders wanted less risk. The Fed's announcement guaranteed demand for bonds, since the Fed was becoming a buyer.


Volatility increased and the dollar briefly broke through its upper Bollinger Band (Figure 1) before settling back between the bands. But the upward price action was accompanied by a Bollinger Percent B divergence. A divergence like this often precedes a price decline.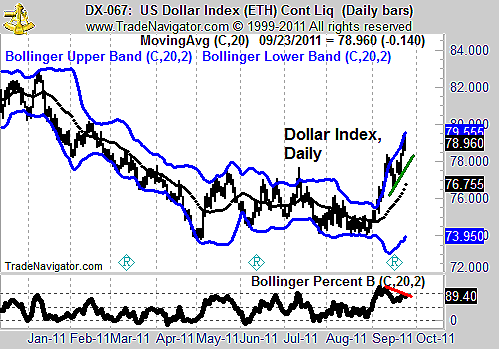 FIGURE 1: ETH, DAILY. The dollar index is sharply off its lows and the speed of the move is unusually quick for currency markets.
Graphic provided by: Trade Navigator.
The euro moved almost exactly opposite to the dollar (Figure 2). It fell sharply and set up a positive divergence on the Bollinger Percent B indicator. This movement is exactly what should be expected, since the euro represents more than 50% of the dollar index. The weighting almost guarantees the two will have a strong negative correlation. In the chart, the CurrencyShares Euro Trust ETF (FXE) is shown instead of the euro futures contract because it trades with fewer gaps. The chart of the euro contract often shows gaps and narrow ranges, making the FXE chart easier to use for chart analysis.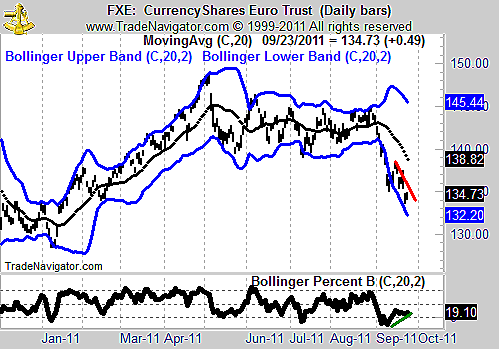 FIGURE 2: FXE, DAILY. FXE looks oversold and potentially bullish.
Graphic provided by: Trade Navigator.
Given that volatility has increased so much in the past weeks, it is likely that the dollar will consolidate recent gains rather than fall sharply. However, this is a news-driven market and anything can happen. Quick moves have become the norm. Trading a news-driven market requires tight stops, since the technicals offer only limited insights.


---
Mike Carr, CMT
Mike Carr, CMT, is a member of the Market Technicians Association, and editor of the MTA's newsletter, Technically Speaking. He is also the author of "Smarter Investing in Any Economy: The Definitive Guide to Relative Strength Investing," and "Conquering the Divide: How to Use Economic Indicators to Catch Stock Market Trends."
---
Click here for more information about our publications!
PRINT THIS ARTICLE