Brazil has prospered enormously since the election of Luiz Inacio Lula da Silva (known as Lula). Instead of the drastic social changes he proposed in the past, his government chose a reformist line, passing new retirement, tax, labor, and judicial legislation, and discussing university reform. After decades as the largest emerging-market debtor, Brazil has become a net foreign creditor for the first time in January 2008. By mid-2008, both Fitch ratings and S&P had elevated Brazilian debt from speculative to investment grade classification. As the first country in South America to host the Olympic Games, Brazil has shown that the choice that world economists made in making Brazil a part of the BRIC foursome — Brazil, Russia, India, and China (in possibly becoming a powerful economic bloc) — was a financially wise decision.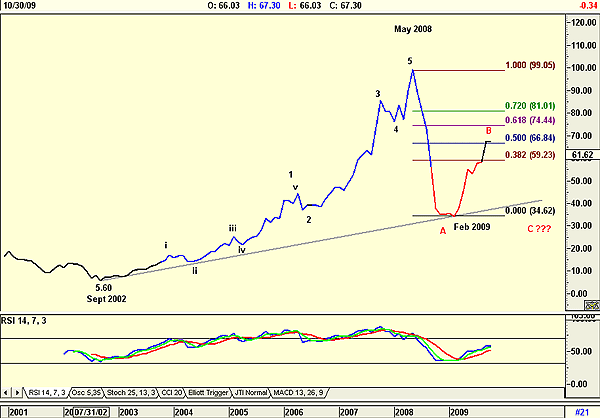 FIGURE 1: iSHARES MSCI BRAZIL INDEX FUND, MONTHLY
Graphic provided by: AdvancedGET.
The exchange traded fund (ETF) I have chosen is the iShares MSCI Brazil Index Fund to analyze. Figure 1 is a monthly chart showing how the price has risen from a low of $5.60 in September 2002 to a high of $99.05 by May 2008. The price then dropped with the world recession to a low of $34.62 by February 2009 and is now currently at $66.84, the 50% retracement level of what appears to be a wave A down. This suggests that a wave C is to follow, lending credence to a world double-dip recession as suggested in my previous articles — that is, a major wave II down.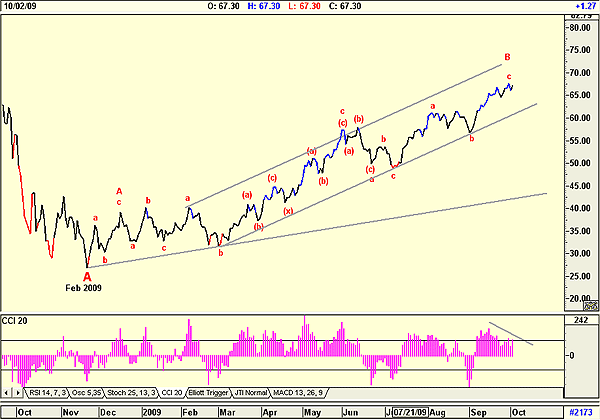 FIGURE 2: iSHARES MSCI BRAZIL INDEX FUND, DAILY. This chart suggests weakness.
Graphic provided by: AdvancedGET.
Figure 2 suggests that the ETF could be ready to turn down, as suggested by the commodity channel index (CCI), which is suggesting a sell signal. This downturn may be a retest of the lower trendline before a further rise to the upper resistance line, and the conclusion of a wave B. Honestly, anything can happen. B-waves are known for their unpredictability.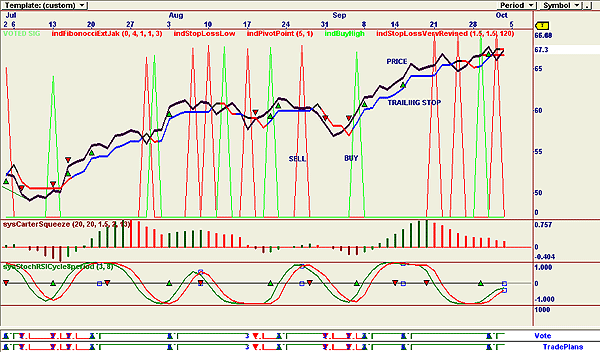 FIGURE 3: BRAZIL INDEX FUND. Is there future weakness?
Graphic provided by: OmniTrader.
Figure 3 is a daily OmniTrader chart. OmniTrader is a program that fits an indicator to the specific performance of a stock or indicator over a time period. It also allows us to test for good solid-performing indicators, design our own indicators, and then apply them to a strategy that will give buy and sell signals. In Figure 3, I designed a strategy that will give me buy and sell signals based on Sylvan Vervoort's trailing stop indicator, as offered in the July 2009 issue of STOCKS & COMMODITIES.

Figure 3 shows the following. The black line is the Brazil Index Fund. Superimposed on it in blue (buy) and red (sell) is the Vervoort trailing-stop indicator. This indicator is giving a sell signal:

- The green and red pointers are buy and sell indicators developed by me. It is simply a buy if today's close is higher than the high of four days ago and sell if today's low is lower than the low of four days ago. This indicator is suggesting a sell signal.

- The next indicator is a Carter squeeze indicator suggesting negativity.
- The stochastic RSI cycle indicator is also turning down, suggesting negativity.

The vote line, however, is still showing a buy. The vote line is based on a trade plan designed around Sylvan Vervoort's trailing-stop indicator. This gave a buy signal in early September, as seen on the vote line. We would therefore hold the position until all three sell signals given by these indicators are confirmed in the vote line, or to err on the side of caution, sell as the indicators gave their sell signal in a rising indicator.

To conclude, as much as Brazilian enthusiasm suggests a buy signal at the moment, it is the old story of "sell on the fact." As a result, I would not be a buyer of Brazil at the moment.