PRINT THIS ARTICLE
TECHNICAL ANALYSIS
---
Dollar Discount
08/14/09 09:08:27 AM
---
by Austin Passamonte
---
Here's a long-term chart view of the euro currency futures contract.
Security:
6E
Position:
N/A
The US government may talk incessantly about a strong dollar policy, but actions speak truly where mere words do not.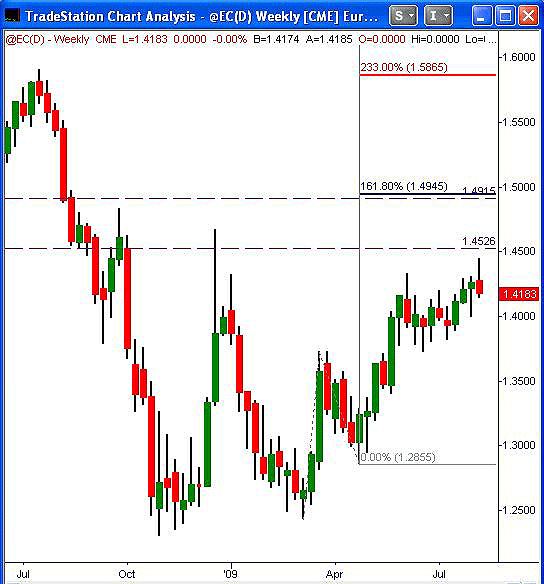 FIGURE 1: EURO/USD FUTURES CONTRACT, WEEKLY
Graphic provided by: TradeStation.
The US dollar (USD) has sold off steadily while the euro (EUR) rallied since the double-bottom lows of late 2008-early 2009. The pronounced W-shaped price formation covered some -2,500 pips down, +2,500 pips up, -2,000 pips down and +2,000 back up. At $12.50 per pip value on each EUR/USD futures (6E) contract traded, those are some impressive swing ranges. See Figure 1.


In 6E, the 1.4500 range is the next overhead congestion visible. If and when it pops through there, look for some real magnetic attraction around the 1.4900+ zone. Several layers of congestion reside there, including a weekly pause in the early stages of that plunge crossed by a +162% projection magnet from the most recent 1-2-3 ascent off lows.


Breach that ceiling and the peak EUR swing highs of the 1.60s are likewise +233% projected targets from the bottoming pattern. The EUR is semicorrelated to stocks per the USD influence. A weak USD = strong EUR means higher corporate earnings potential for stocks outside the US. Keeping an eye on currencies and stocks in tandem via long-term charts helps map where each is likely to go, be that lead or follow fashion in unison.


---
Austin Passamonte
Austin is a private trader who trades emini stock index futures intraday. He currently trades various futures markets from home in addition to managing a trader's educational forum
Title:
Individual Trader
Company:
CoiledMarkets.com
Address:
PO Box 633
Naples, NY 14512
Website:
coiledmarkets.com/blog
E-mail address:
austinp44@yahoo.com

Traders' Resource Links

CoiledMarkets.com has not added any product or service information to TRADERS' RESOURCE.
---
Click here for more information about our publications!
Comments
Date:
 08/16/09
Rank:
 2
Comment:
PRINT THIS ARTICLE