PRINT THIS ARTICLE
FAN LINES
---
A Short-Term View Of Gold
03/25/09 08:43:22 AM
---
by James Kupfer
---
A number of Fibonacci levels are nearby that may affect the price of gold.
Security:
XGLD
Position:
Hold
For the last two months I have been waiting for gold to reach what I feel will be a significant long- to intermediate-term top. That top likely occurred in February when gold peaked at $1,007 per ounce. While I do feel that it is very likely that was the top, it is always worth investigating alternative scenarios. With that thought in mind, there are a number of Fibonacci-based support and resistance levels worth watching for short-term trades.


Starting with the bullish case, there is a significant trendline (red) that can be drawn between multiple lows on gold since the October–November lows for gold. In addition, a Fibonacci fan drawn between the October low and recent high shows that there is good support for the current uptrend near the 50% retracement level (Figure 1). Prices bounced off the 50% level in both January and early in March. Taken together, these support lines lend credence to the idea that gold is in an established uptrend that is not yet over.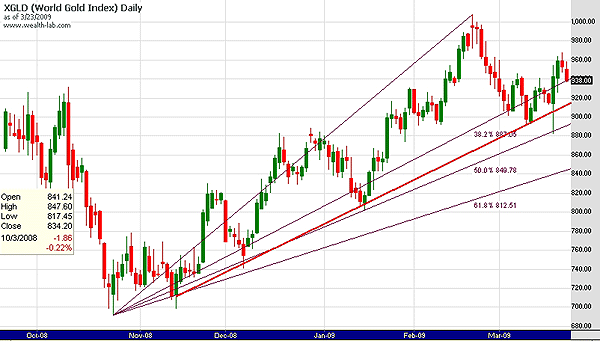 FIGURE 1: XGLD, DAILY. Here, gold appears to be in an uptrend.
Graphic provided by: Wealth-Lab.
Now to the short-term bearish case. Drawing both a Fibonacci retracement (orange lines) and speed resistance lines between the February top and the bottom a few days ago leads to some interesting observations. First, gold reached the 61.8% retracement level at $960, only to drop back down. At that same level, speed resistance lines show further resistance that gold failed to break above. Finally, daily stochastics have reached a very overbought level and have turned down, perhaps signaling the end of this current move. See Figure 2.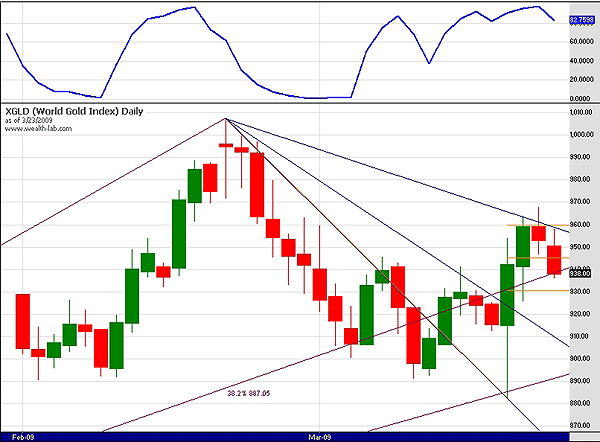 FIGURE 2: XGLD, DAILY. Has gold topped out?
Graphic provided by: Wealth-Lab.
While gold is in an established uptrend that should be respected for now, these short-term warning signs signal a possible change in character for gold that traders should be prepared for.


---
James Kupfer
Mr. Kupfer is a market professional and amateur stock market commentator. Disclosure: It is likely that Mr. Kupfer has or will enter a position in any security he writes about.
---
Click here for more information about our publications!
Comments
Date:
 03/26/09
Rank:
 4
Comment:
PRINT THIS ARTICLE