It may seem odd to refer to "strength" in the market currently, given the brutal liquidations since late last year, unless we use the term in the context of "relative" strength. As the ratio chart in Figure 1 demonstrates, first impressions can be deceptive. Only thoughtful analysis of the component charts can reveal the true nature of each index. For those unfamiliar with ratio charts, the first component's value is divided by the second component's value.

So, in this case, the value of the Oil Service Index is divided by the value of the Bank Index.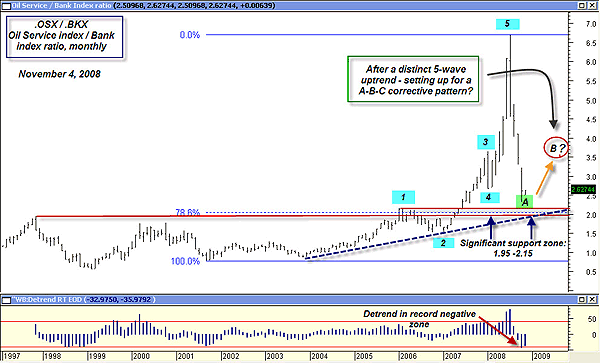 FIGURE 1: OSX/BKX: MONTHLY. Is a major A-B-C corrective wave setting up?
Graphic provided by: MetaStock.
Graphic provided by: WB Detrend RT EOD from Profit Trader for MetaStock.
The monthly Oil Service/Bank ratio chart displays a general Elliott wave progression that features an extended fifth wave. Given that extended fifth waves are most common in commodities rather than stocks, it's still a valid Elliott pattern, as the oil service stocks (which outperformed banks throughout most of 2004-07) are, in essence, commodity-linked stocks. Similar to other indexes, this one has also stopped falling just above its 78.6% Fibonacci retracement and several key support barriers, even as its detrend oscillator plunged toward record lows. The long-term up trendline is still intact, a positive sign.

Of course, after such an incredible plunge, there remains an inordinate amount of energy that needs to be dissipated, and one of the more likely paths that this ratio index may follow is that of a large A-B-C corrective pattern, one that could take months and/or years to play out.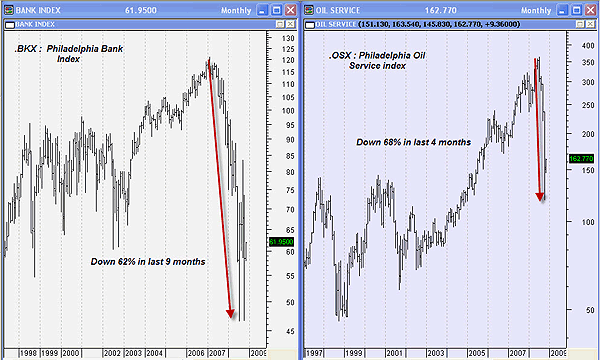 FIGURE 2: BKX/OSX. Oil service stocks collapsed much faster than bank stocks.
Graphic provided by: MetaStock.
Now we move to a side-by-side view of the Oil Service Index and Bank Index charts, and the action on the previous ratio chart takes on a completely new perspective (Figure 2). The plunge in the ratio chart was not due to weak oil service stocks and strong bank stocks, but due to extremely weak oil service stocks and weak bank stocks. Even though both indexes were falling (the bank index down 62% in nine months and oil services down 68% in only four months), the rate of change was far, far worse in the oil service index.

This is why those who use ratio or spread charts need to examine the component charts used to create the ratio chart.


So what's next for the Oil Service Index/Bank Index ratio? Given that the broad markets seem to be in rally mode, it simply depends on whether oil service stocks like Halliburton and Atwood Oceanics outperform banking giants like Bank of America and Wells Fargo. Given the long-term fundamentals of the energy market and the pressure on global oil supply as Asia continues to grow, it may just be that the oil service stocks will be leading that B corrective wave higher. Regardless, watch this important ratio chart, because it is a fantastic barometer of global economic growth!