It's been a remarkable run for the US Dollar Index since late July, and there has been only one minor corrective move since then, in late September (Figure 1). As the world disgorged itself of long crude oil, gold, silver, and other commodity contracts, money has been flowing into the dollar at a rapid pace, as traders and speculators feared that the seven-year-long global commodity bull market was finally bursting. Even the euro has retreated, down significantly from its high of 1.60 set earlier this year.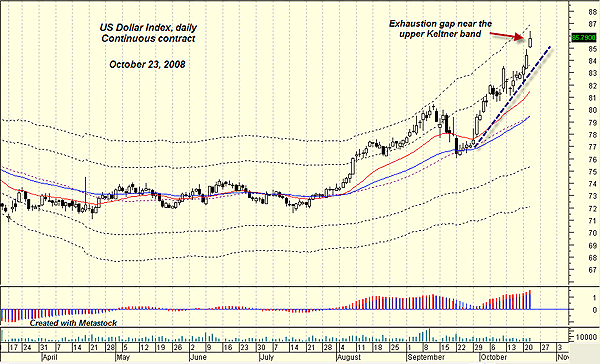 FIGURE 1: US DOLLAR INDEX, DAILY. A daily exhaustion gap near the upper Keltner band may be warning of a potential reversal.
Graphic provided by: MetaStock.
Graphic provided by: TechSmith.
Fundamental explanations aside, that leaves us with this incredible weekly chart of the US Dollar Index (Figure 2). This index has never once pierced, much less closed beyond, its upper Keltner band since 1989, so a close above it would be a very significant event, one that could have a profoundly bullish psychological effect on traders. Conversely, a sharp reversal at or near the band might launch another round of liquidation as traders dump the dollar in anticipation of a sharp selloff. Interestingly, the daily US dollar chart is showing an exhaustion gap today (October 23, 2008), so we may already have a clue as to what the next trend direction may be for the once-mighty greenback. See Figure 2.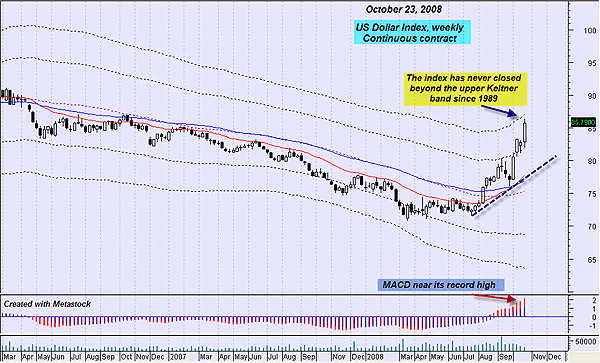 FIGURE 2: US DOLLAR INDEX, WEEKLY. A weekly close beyond the upper Keltner band may imply more gains for the dollar.
Graphic provided by: MetaStock.
Graphic provided by: TechSmith.
Adding another dimension to the dollar situation, the monthly chart of gold is currently sitting near a psychologically important support level -- $700 -- and current action in the yellow metal suggests that there is plenty of pent-up demand waiting to acquire metal in that price area (Figure 3). Gold typically moves inversely to the US dollar, so it will be fascinating to see how this all plays out in the next few weeks.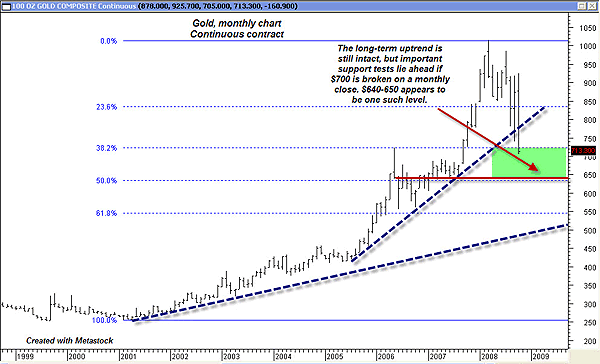 FIGURE 3: GOLD. Gold's overwhelming seven-year uptrend is still intact, but important support levels will need to hold.
Graphic provided by: MetaStock.
Graphic provided by: TechSmith.
Right now, the dollar isn't a buy, nor is it a sell, but existing longs should have already tightened their stops in anticipation of some potentially violent price action. Wise traders will keep a close eye on the US Dollar Index, the price of gold, and the rest of the commodity and currency markets during the coming weeks. There could be major buying and/or short selling opportunities developing in many of these highly volatile, emotionally charged markets!