As China gets back to its normal smog and haze, as industry that was shut down to clear the air ahead of the Olympic Games start reopening, the price of oil, gold, copper, and other metals will start rising. True or false?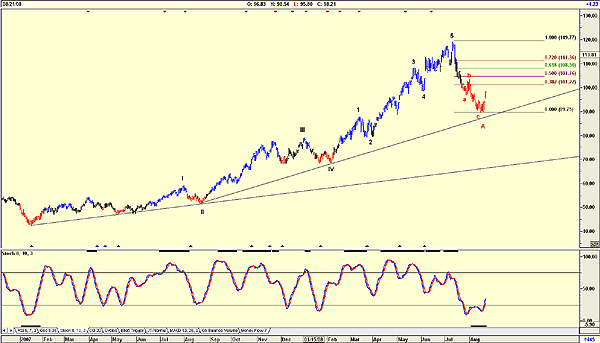 FIGURE 1: US OIL FUND. Is a B-wave correction on the cards?
Graphic provided by: AdvancedGET.
Figure 1 is that of the US Oil Fund. The chart is suggesting that a B-wave correction is on the cards, with a target of 101.22 (38.2%), 104.76 (50%), or 108.30 (61.8%). B-waves are however unpredictable, so we could easily see the price move to the 111.36 (72%) or even 119.77 (100%) level. The stochastic oscillator shown is confirming a rise in the price.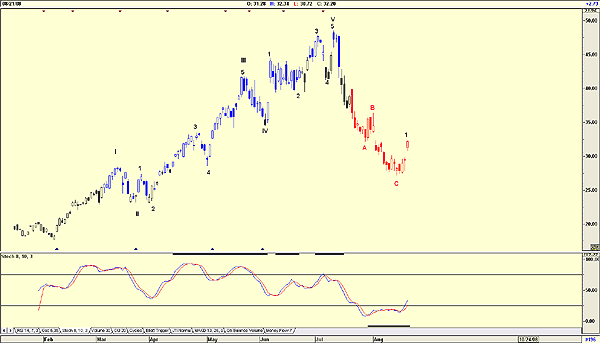 FIGURE 2: HORIZON BETA PRO CRUDE OIL BULL. A movement up looks like it may be on its way.
Graphic provided by: AdvancedGET.
Figure 2 is the Horizon Betapro Oil Bull ETF and is also suggesting that a movement up is on the cards. Do remember that this ETF is geared; the ETF moves at twice the rate of the oil price, hence its extreme correction to the wave 2 level. Once again, the stochastic oscillator is suggesting strength.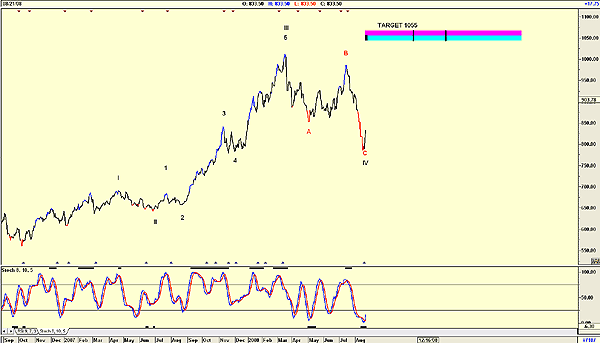 FIGURE 3: LONDON GOLD, DAILY. A wave 5 with a target of 1055 may be on the way.
Graphic provided by: AdvancedGET.
Figure 3 is a daily chart of the London gold price. The wave count of the chart suggests that we could see a wave 5 up with a target of 1055. The stochastic oscillator confirms that the immediate short-term trend for gold is up.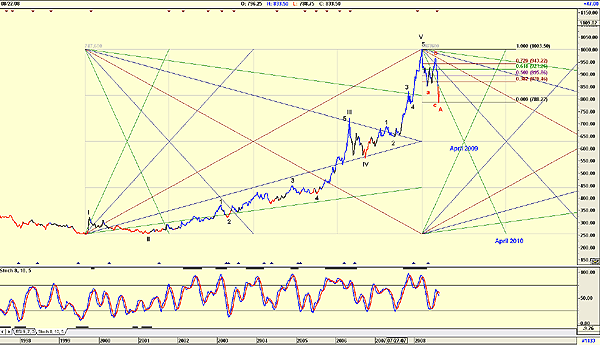 FIGURE 4: LONDON GOLD, WEEKLY. An A-wave may be now complete, with a B-wave soon to follow.
Graphic provided by: AdvancedGET.
Figure 4, on the other hand, suggests that an A-wave down is now complete, with a B-wave up to follow. Gann analysis suggests that the B-wave could top in April 2009, with the C-wave bottoming in April 2010. Fibonacci retracement levels for the B-wave top is 870.46 (38.2%), 895.86 (50%), and 921.26 (61.8%), with an outside 943.22 (72%) and 1003.50 (100%), should the B-wave rise higher than expectations
The stochastic oscillator shown does suggest that a buy signal is still to come, so we could see gold dropping lower. This does, however, contradict the daily chart, leading me to believe that it is projecting a C-wave bottom as its buy signal.

To conclude, it does look as if the rumor that commodities, especially oil and gold are in for an increase in price as the Olympics end in China, and Industry reestablishes itself. However, a look at charts on copper and other commodities need to be examined to confirm this theory. At any rate, we will soon find out as pollution once again pervades the atmosphere of China.