PRINT THIS ARTICLE
REL. STR COMPARATIVE
---
If the Bear Has Really Ended...
08/05/08 08:14:47 AM
---
by Mike Carr, CMT
---
Early market leadership indicates small-cap value is the best area for new investments if stocks are headed higher.
Security:
IWN
Position:
Buy
It's probably too soon to be certain, but with the market more than 5% off its July lows, media speculation has begun focusing on whether the bottom is in. Studying market action since that time, we find that small-cap stocks have been leading the market higher. Relative strength (RS) is a useful tool to identify the leading market segment. In Figure 1, we see a point & figure chart of the RS of the Standard & Poor's 600 index. This chart is created by plotting the percentage of stocks in an uptrend.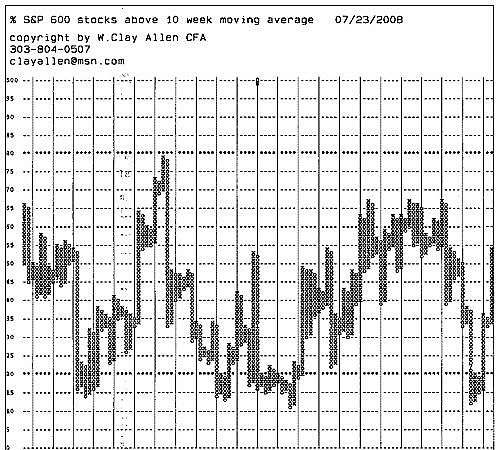 FIGURE 1: S&P 600. The percentage of small-cap stocks trading above their 10-week moving average has risen sharply since bottoming in mid-July.
Graphic provided by: Market Dynamics.
More than half (54%) of the stocks in the S&P 600 are trending higher. Only 36% of large-cap stocks and 42% of mid-caps are in confirmed uptrends. The stocks that make the sharpest move off a bottom have historically been the best performers in subsequent bull markets.


Looking deeper at RS, we find that small-cap value stocks have outperformed small-cap growth over the past few weeks (Figure 2). The indicator in the bottom of that chart shows the RS of the iShares Russell 2000 Value Index ETF (IWN) compared to the iShares Russell 2000 Growth Index ETF (IWO). We can see that IWO has outperformed IWN most of the time since late 2006. This changed in mid-July when the RS of IWN turned higher, coincident with the market bottom.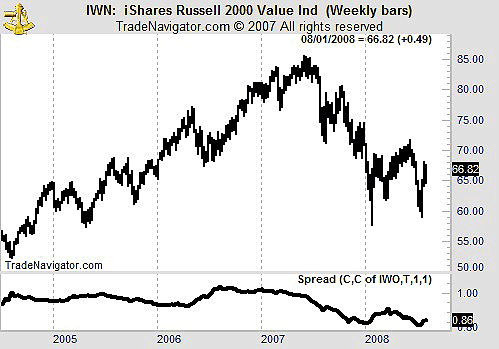 FIGURE 2: IWN. IWN seems to have successfully tested the January 2008 lows.
Graphic provided by: Trade Navigator.
Conservative traders can simply buy IWN with a stop near 60, risking 10% from current levels but potentially profiting handsomely if the market has indeed bottomed. Aggressive traders should look within the components of the exchange traded fund for the potential best performers in a new bull market.


---
Mike Carr, CMT
Mike Carr, CMT, is a member of the Market Technicians Association, and editor of the MTA's newsletter, Technically Speaking. He is also the author of "Smarter Investing in Any Economy: The Definitive Guide to Relative Strength Investing," and "Conquering the Divide: How to Use Economic Indicators to Catch Stock Market Trends."
---
Click here for more information about our publications!
PRINT THIS ARTICLE