PRINT THIS ARTICLE
FIBONACCI
---
A Big Short On Big Lots
07/09/08 09:27:46 AM
---
by James Kupfer
---
After a strong upward move over the last few months, is BIG in a position to short?
Security:
BIG
Position:
Sell
For the last few months, shares of Big Lots (BIG) have been moving strongly upward. Now, however, they may have reached a level where you should consider selling existing holdings and possibly initiating a short position.


Looking at Figure 1, the monthly chart, you can see a few things of importance. First, BIG is at the 61.8% Fibonacci retracement level drawn in this instance by taking 61.8% of the difference between the stock's all-time high and its subsequent low. The stock last topped at this same level, which also provides a significant resistance level to further upward movement. Finally, the Irwin stochastic indicator is significantly overbought.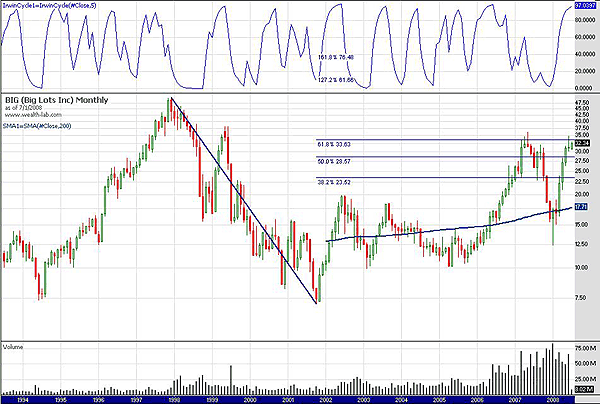 FIGURE 1: BIG, MONTHLY. This stock is at the 61.8% Fibonacci retracement level.
Graphic provided by: Wealth-Lab.
Moving to the daily time frame (Figure 2), you can see more indicators that the stock may be ready to begin a downward path. First, drawing a trendline between all the recent lows of the stock, you can see five previous instances where BIG has bounced off the trendline.Three points is commonly thought to constitute and validate a trendline. Within the last two weeks, BIG has decisively broken through the trendline, indicating a possible change in direction whereby the old trendline now becomes a resistance line. Further, the Irwin Indicator is overbought.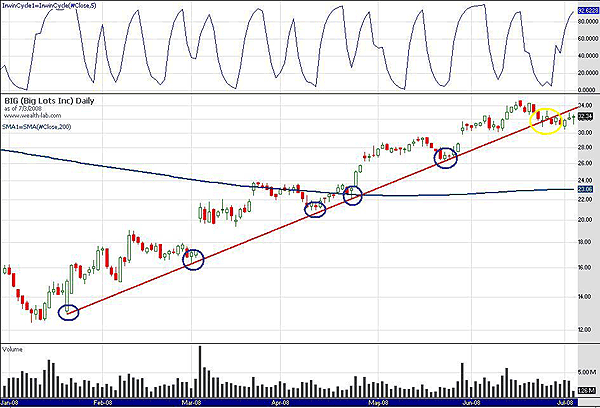 FIGURE 2: BIG, DAILY. Is the stock ready to begin a downward path?
Graphic provided by: Wealth-Lab.
A rise in the broad markets may carry this stock with it at least temporarily, but this seems to be a good opportunity in which to short BIG. Stops should be placed somewhere above the June or 2007 highs.


---
James Kupfer
Mr. Kupfer is a market professional and amateur stock market commentator. Disclosure: It is likely that Mr. Kupfer has or will enter a position in any security he writes about.
---
Click here for more information about our publications!
PRINT THIS ARTICLE