Market Vectors Coal ETF (KOL) has been among the strongest stock market performers over the past month. Relative strength (RS) tends to be mean-reverting over the short term, which means we would expect to see this short-term performance undergo at least a correction in coming weeks. Academic studies consistently show that RS works best when measured over periods ranging from three to 12 months.


KOL began trading in January 2008, offering a relatively brief history for technicians to develop opinions. In Figure 1, we see a chart of RS presented in a point & figure format. This shows that RS has been strong, but is not overextended at the current level. It is certainly possible that price can go higher from here based upon this chart.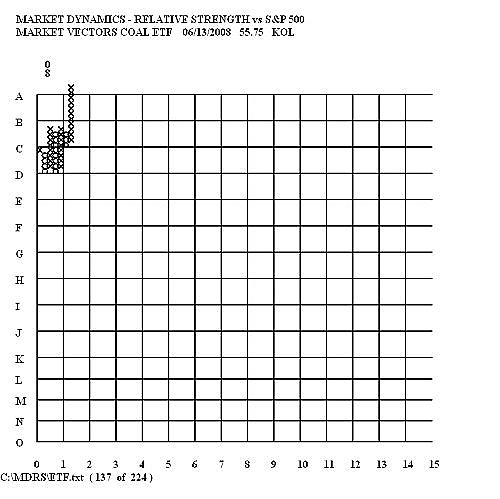 FIGURE 1: RELATIVE STRENGTH, KOL. Relative strength is strong in KOL, but has not yet reached extreme levels. An extreme level on these charts is usually considered to be a column of 20 consecutive Xs.
Graphic provided by: Market Dynamics.
The underlying index for this ETF is the Stowe Global Coal Index (Figure 2). This index has risen by almost 60% in only three months. Moves like this are rarely sustainable, making it unlikely that the RS of KOL can continue higher.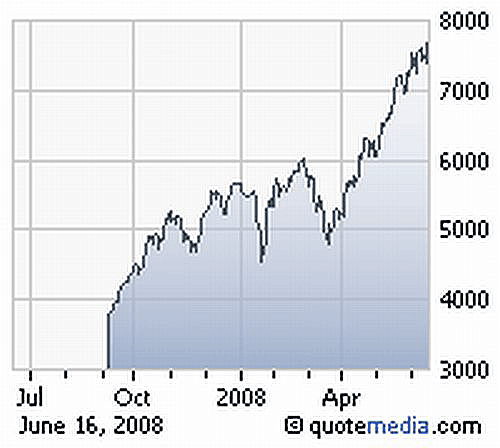 FIGURE 2: STOWE GLOBAL. The Stowe Global Coal Index is used as the basis of KOL. Moves in the two charts are highly correlated.
Graphic provided by: www.quotemedia.com.
The daily chart of KOL (Figure 3) shows that the stochastics indicator is extremely overbought and has been for some time. In addition, prices are extended, trading very near the upper Bollinger band.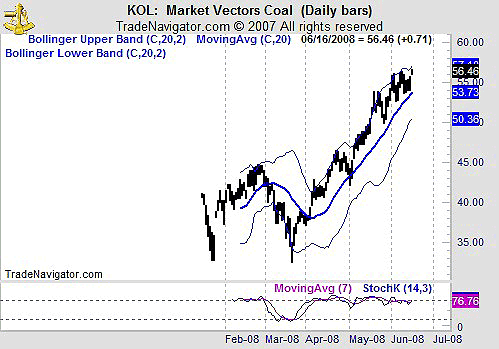 FIGURE 3: KOL, DAILY. Stochastics is at an overbought level and has traced a small bearish divergence on recent price action.
Graphic provided by: Trade Navigator.
Aggressive traders should consider shorting KOL. Given its short price history, a target is difficult to determine. A stop-loss would be arbitrary, based solely upon the trader's risk acceptance, and 10% to 15% would be the minimum tradable level of risk. To the downside, profits of at least 10 points are likely when price reverses.