PRINT THIS ARTICLE
REL. STR COMPARATIVE
---
Surprising Research On Mid-Caps
06/02/08 01:33:51 PM
---
by Mike Carr, CMT
---
It is well known that small-cap stocks outperform large-caps over the long term. A recent analysis showed that mid-caps are actually the biggest long-term winners, and technicals support taking a position now.
Security:
IJH
Position:
Buy
Recent research by Ken Winans of Winans International revealed that mid-cap stocks are the best performers going back to 1927. Through 2007, this asset class would have delivered a total return of 1,071,395%, more than doubling the returns available through small-cap or large-cap stocks (Figure 1). This dramatic outperformance was also demonstrated in the time period from 1958 through 2007, as mid-cap stocks also beat the returns available from global stocks over that span.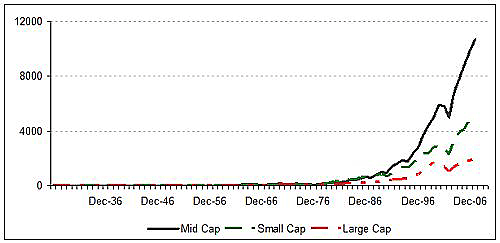 FIGURE 1: MID-CAPS. Over a 70-year period, mid-caps delivered higher returns with less volatility than other stock capitalization groups.
Graphic provided by: Winans International.
Many traders focus on large-cap or small-cap stocks. Looking deeper at the Standard & Poor's 400, we can see that the current market environment seems to be favoring mid-cap stocks (Figure 2). This chart shows the percentage of stocks within that index trading above their 10-week moving average. Using a point & figure format highlights the trend, which is currently up. Levels of 80% and 20% area are associated with overbought and oversold extremes. As Figure 2 shows, these stocks have not become overbought since the rally began in March 2008.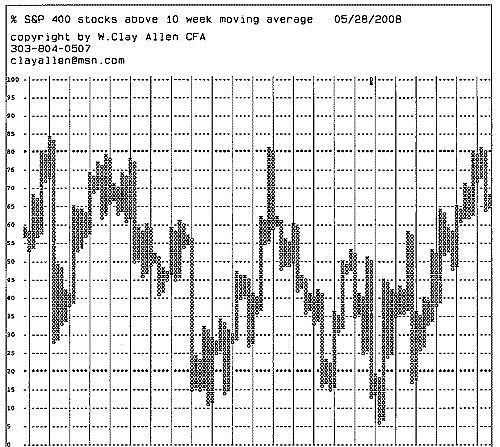 FIGURE 2: S&P 400. Breadth charts shown in point & figure format make it easy to spot the trend in the stock market. In this case, the S&P 400 looks like a strong buy.
Graphic provided by: Market Dynamics.
In contrast, Figure 3 shows the percentage of small-cap stocks trading above their 10-week moving average. This chart still shows an upward trend, but it is significantly less bullish than the chart of the mid-caps. In the current environment, history seems to be repeating itself as mid-cap stocks outpace small-caps. The breadth of large-cap stocks looks similar to Figure 3.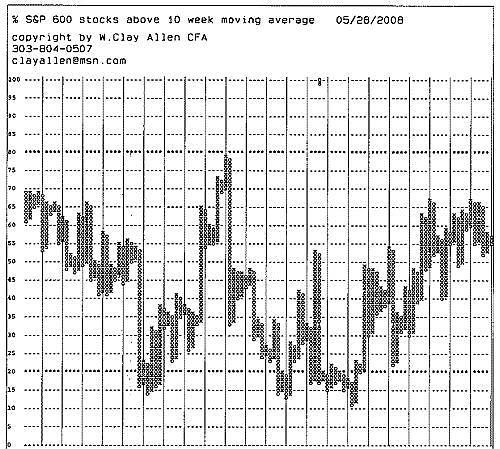 FIGURE 3: S&P 600. Small-cap stocks, represented here as the S&P 600, have lagged mid-caps since the March lows in the market.
Graphic provided by: Market Dynamics.
Traders looking at this idea can use the iShares S&P MidCap 400 Index (IJH) as a trading vehicle. A simple strategy would be to buy breakouts in breadth after the number of stocks trading above their 10-week moving average falls below 20%. Sells can be taken on a triple bottom point & figure signal.


---
Mike Carr, CMT
Mike Carr, CMT, is a member of the Market Technicians Association, and editor of the MTA's newsletter, Technically Speaking. He is also the author of "Smarter Investing in Any Economy: The Definitive Guide to Relative Strength Investing," and "Conquering the Divide: How to Use Economic Indicators to Catch Stock Market Trends."
---
Click here for more information about our publications!
Comments
PRINT THIS ARTICLE