PRINT THIS ARTICLE
STRATEGIES
---
EPAX Trading Range Provides Limited Risk
05/27/08 09:54:37 AM
---
by Mike Carr, CMT
---
Stocks within narrow ranges represent great trading candidates, since the downside risk can be clearly defined.

Security:
EPAX
Position:
Buy
Ambassadors Group (EPAX) organizes international and domestic educational travel and sports programs, mostly for high school and college students. The stock plunged more than 40% in October after the company warned of a possible decline in revenue for 2008. This short-term problem has created a trading opportunity. Trading with a P/E ratio under 12 and a dividend yield of 2.5%, a lot of bad news is already priced into the stock.


The daily chart (Figure 1) shows that a tight rectangle pattern has formed in EPAX since the large drop. Prices have found a solid support level of 16.50 since the downside gap. A price of 20.50 has proven to be resistance. The four-point range provides a measurable objective for the trade after prices break out of the rectangle, and the opportunity for a relatively quick 20% gain.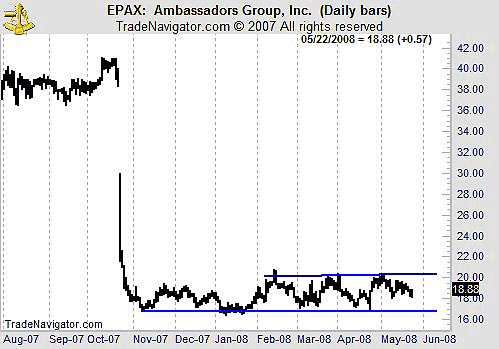 FIGURE 1: EPAX, DAILY. EPAX is currently the midpoint of a relatively narrow seven-month trading range.
Graphic provided by: Trade Navigator.
The weekly chart (Figure 2) offers a potential clue as to the direction of the breakout. The relative strength index (RSI) has been slowly but steadily rising since before the downside gap occurred. It has traced out a slight positive divergence.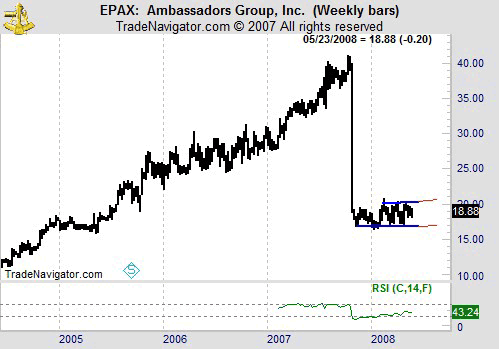 FIGURE 2: EPAX, WEEKLY. The RSI is a reliable momentum indicator that is bullish on the weekly chart of EPAX.
Graphic provided by: Trade Navigator.
Bullish support is found in the large short interest in EPAX. Buyins.net reports that shorts will need more than 17 days of normal trading volume to cover their positions in this stock. With almost 10% of the float shorted, there is a lot of potential demand. The squeeze trigger represents the average price level where short positions were initiated. At this level, many shorts are likely to cover their trade and find a more profitable opportunity in the market. Buyins.net calculates that the average short is very close to the point where they will be showing a loss since the squeeze trigger is 19.81, about 8% from the current price.


Aggressive traders can buy EPAX at the current levels, in anticipation of an upside resolution to the rectangle. Conservative traders can wait for resistance to be decisively broken. In either case, the risk should be limited with a stop at 16.50.



---
Mike Carr, CMT
Mike Carr, CMT, is a member of the Market Technicians Association, and editor of the MTA's newsletter, Technically Speaking. He is also the author of "Smarter Investing in Any Economy: The Definitive Guide to Relative Strength Investing," and "Conquering the Divide: How to Use Economic Indicators to Catch Stock Market Trends."
---
Click here for more information about our publications!
Comments
Date:
 05/27/08
Rank:
 3
Comment:
PRINT THIS ARTICLE