PRINT THIS ARTICLE
OSCILLATORS
---
Interstate Hotels And Resources
05/01/08 10:30:31 AM
---
by Koos van der Merwe
---
Interstate Hotels & Resorts recently announced that its joint venture management company, JHM Interstate Hotels India, has signed a contract to manage its first property in India.

Security:
IHR
Position:
Buy
Interstate Hotels & Resorts (IHR) is a hotel real estate investor and an independent operator. The company operates in two segments: hotel ownership (through whole-ownership and joint ventures) and hotel management. The company manages hotels represented by nearly 30 franchise and brand affiliations, in addition to managing 15 independent hotels.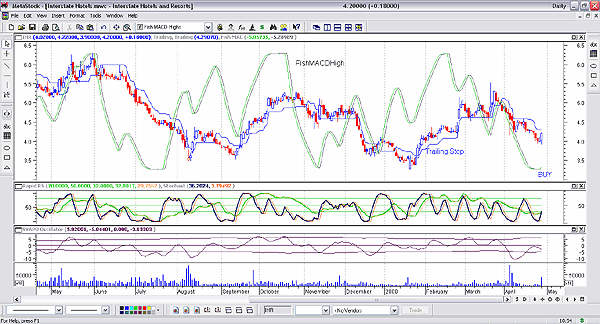 FIGURE 1: IHR. Interstate Hotels showing indicators suggesting buy signals.
Graphic provided by: MetaStock.
Figure 1 shows:

a. A candlestick chart showing a long white candlestick and a bullish morning star. The long white candlestick shows that the price advanced significantly from open to close under strong buying pressure. The last three candlesticks formed a bullish morning star pattern, a reversal pattern that marks a potential trend change that needs confirmation.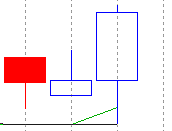 FIGURE 2: CANDLES. This candlestick shows a bullish morning star pattern.
Graphic provided by: MetaStock.
b. A FishMACD of the highs indicator. This indicator has given a buy signal.
c. In the first inner window, a rapid RSI and a stochasticRSI eight-period indicator. Both have given buy signals.
d. In the second inner window, a SVAPO oscillator, which suggested a buy signal eight days earlier.
e. Volume, which has increased with the increase in price, which is a very bullish sign.

Interstate Hotels and Resorts appears to be a stock that is moving against the trend, simply because it is diversifying into India, probably the fastest-growing economy in the world today next to China. Owning shares in the company may be risky in a bear market, but it is opportunities like this with a long-term view that are worth taking.




---
Koos van der Merwe
Has been a technical analyst since 1969, and has worked as a futures and options trader with First Financial Futures in Johannesburg, South Africa.
| | |
| --- | --- |
| Address: | 3256 West 24th Ave |
| | Vancouver, BC |
| Phone # for sales: | 6042634214 |
| E-mail address: | petroosp@gmail.com |
---
Click here for more information about our publications!
PRINT THIS ARTICLE