The stock market has been showing strength over the past few weeks. This is consistent with the latest surveys of economists, which indicate that any recession the US economy experiences will be mild and brief. Historically, stocks have turned higher before the end of a recession, indicating that the macroeconomic environment is supportive of further advances. Stocks that have formed extended consolidation patterns are worth looking at as potential longs.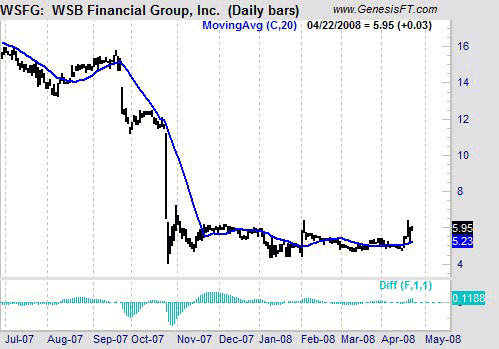 FIGURE 1: WSFG, DAILY. WSFG is a buy, with significant possible gains and very little risk with a tight stop.
Graphic provided by: Trade Navigator.
WSB Financial Group (WSFG) is an example of stock that can be bought at current levels. Its very narrow base dates back more than six months. The moving average convergence/divergence (MACD) is bullish, and the stock has decisively broken its 20-day moving average. A stop at the moving average limits risk to about 15%, while the upside target is the October gap near 12. Very few stocks offer a 6:1 reward ratio. See Figure 1.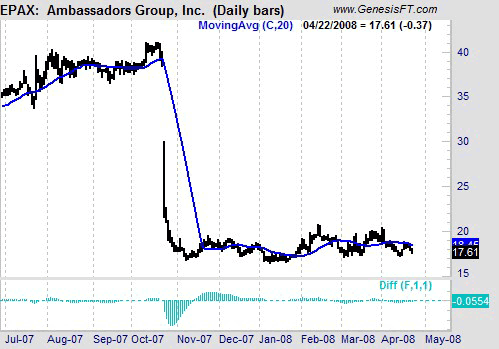 FIGURE 2: EPAX, DAILY. EPAX is nearing a buy point.
Graphic provided by: Trade Navigator.
Ambassadors Group (EPAX) is bargain priced at 12 times earnings and a 2.6% dividend. The stock is also worth placing on a technical watchlist. We again see the big base, but the stock has not clearly turned bullish. The MACD is close to a buy signal, and the 20-day moving average has proven to be formidable resistance. But, after clearing 20, there would be no resistance in sight prior to a 50% potential gain. Aggressive traders can buy a point earlier, but given the significant rewards possible, there is no need to rush into this stock. See Figure 2.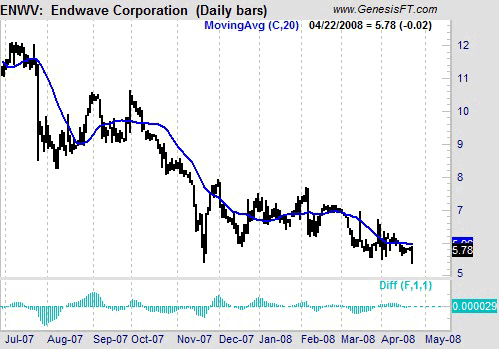 FIGURE 3: ENWV, DAILY. The volatility of ENWV makes it a suitable trade for very aggressive traders.
Graphic provided by: Trade Navigator.
Also worth watching is Endwave Corp. (ENWV). Although the base has been wider, with increased volatility can come quicker gains. The opposite is also true, and quick losses can accrue in volatile stocks. This one is for very aggressive traders but has potential for rapid gains of 25% to 50%. See Figure 3.


Bases offer great trading opportunities since they provide clear buy points on a breakout and clearly defined stop points.


Comments
Date:
 04/29/08
Rank:
 2
Comment:
 All of these stocks are very thinly traded.
Date:
 04/30/08
Rank:
 4
Comment:
Date:
 04/30/08
Rank:
 5
Comment: