PRINT THIS ARTICLE
SHORT SQUEEZE
---
AVTR: A REIT With Potential
03/19/08 08:37:37 AM
---
by Mike Carr, CMT
---
If the time to buy is when there's blood in the streets, REITs are worth looking for a splash or two.
Security:
AVTR
Position:
Buy
Avatar Holdings (AVTR) is involved in real estate operations in Florida and Arizona, two badly hit markets. Although it owns a large amount of land and is involved in developing commercial and industrial projects, the company also generates steady revenue by managing residential communities for active adults.


The daily chart of AVTR (Figure 1) shows a rounding bottom pattern that has formed over the past six months. At the current price, AVTR is ready to break out. This pattern lacks symmetry, since the action to the left of the January bottom lasted longer than the price move since that bottom. Trading chart patterns requires a certain amount of art, rather than pure science. What we need to see are the general requirements of the pattern being met, and in this case we do.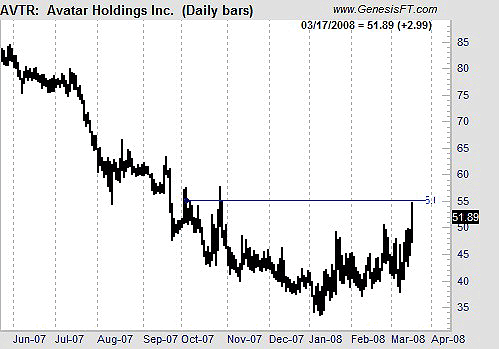 FIGURE 1: AVTR, DAILY. AVTR, which is ready to break out of a rounding bottom pattern, offers a 20-point price objective from a breakout at 55.
Graphic provided by: Trade Navigator.
The weekly chart (Figure 2) supports the price objective obtained from the daily chart. At 75, AVTR will encounter an area of congestion that formed during the double-top pattern that completed in early 2007. The relative recency of that resistance should limit the upside of this stock for some time.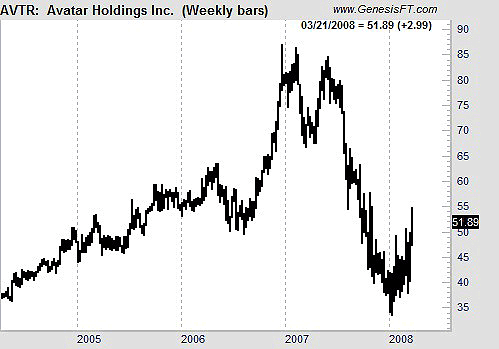 FIGURE 2: AVTR, WEEKLY. The weekly chart of AVTR supports the price objective attained by analyzing the daily chart.
Graphic provided by: Trade Navigator.
Additional bullish support is found in the large short interest in AVTR. Buyins.net reports that shorts will need more than three weeks of normal trading volume to cover their positions in this stock. With more than 20% of the float shorted, there is a lot of potential demand. The squeeze trigger represents the average price level where short positions were initiated. At this level, many shorts are likely to cover their trade and find a more profitable opportunity in the market. Buyins.net calculates that the average short is now losing money since the squeeze trigger is 50.80. AVTR represents a strong buy.


---
Mike Carr, CMT
Mike Carr, CMT, is a member of the Market Technicians Association, and editor of the MTA's newsletter, Technically Speaking. He is also the author of "Smarter Investing in Any Economy: The Definitive Guide to Relative Strength Investing," and "Conquering the Divide: How to Use Economic Indicators to Catch Stock Market Trends."
---
Click here for more information about our publications!
Comments
Date:
 03/19/08
Rank:
 4
Comment:
PRINT THIS ARTICLE