PRINT THIS ARTICLE
OSCILLATORS
---
Is Silver The Shine That Is Golden?
02/19/08 09:31:54 AM
---
by Koos van der Merwe
---
With Silver Wheaton, it appears so.
Security:
SVM-T
Position:
Accumulate
Silver Wheaton is a mining company with 100% of its revenue from the sale of silver. The company plans to sell 25 million ounces of silver by 2010, purchasing all or a portion of the silver production from Goldcorp mines in Mexico, Lundin Mining's Zinkgruvan Mine in Sweden, Glencore's Yauliyacu Mine in Peru, and European Goldfields' Stratoni Mine in Greece . Silver Wheaton's unique and simple business model is designed to create long-term shareholder value, providing for strong upside potential with downside protection. The company is unhedged.


Having found out all this, you can see why I like the company. With gold at a new high almost every day, silver jewelry, popular with the young because of its acceptable price, is now becoming popular with older mature women. Weddings in India, where brides are adorned with their weight in gold, are starting to show less gold and more silver, either in a lower carat for gold, or a greater display of silver.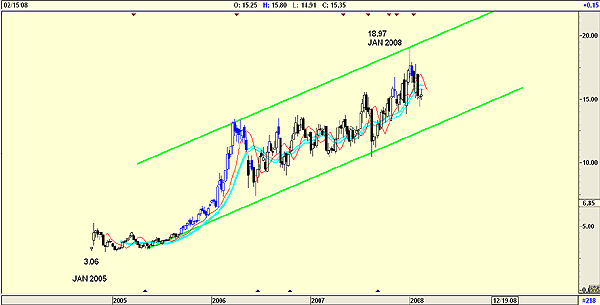 FIGURE 1: SILVER WHEATON, WEEKLY. This tradable is showing tremendous gains.
Graphic provided by: AdvancedGET.
Of course, Figure 1 shows how Silver Wheaton Corp. has prospered, either on good management or as the price of silver has increased alongside the price of gold. The price increased from a low of $3.06 in January 2005 to a high of $18.97 by January 2008, an increase of 520%. Not bad at all. So what does the future hold?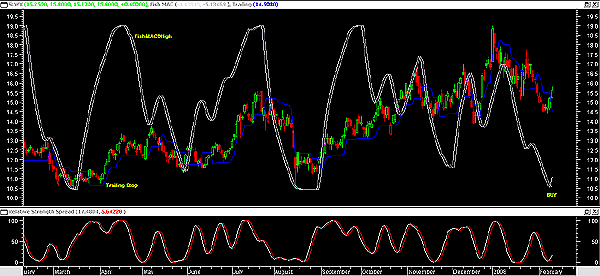 FIGURE 2: SILVER WHEATON, DAILY. A very possible buy at present levels for this stock.
Graphic provided by: MetaStock.
Here I turn to Figure 2 for a short-term evaluation. The daily chart shows that Silver Wheaton is very possibly a buy at present levels:

a. The relative strength spread indicator has given a buy signal.
b. The Fisher transform of the MACD of the highs has given a buy signal. Note that this indicator should be used as a confirmatory indicator.
c. The price has broken above a 3% trailing stop, suggesting a change in trend.

With the United States entering a recessionary phase, and the world in general following this trend to a greater or lesser degree, investing in the royal metals could be advantageous. Companies that deal in those metals, that are well run, and under good management are definitely to an investor's benefit, far more so than an investment directly in the royal metal itself, either through an iShare or otherwise.

So is silver a buy? A very definite yes, and Silver Wheaton is an alternative to owning the metal outright.



---
Koos van der Merwe
Has been a technical analyst since 1969, and has worked as a futures and options trader with First Financial Futures in Johannesburg, South Africa.
| | |
| --- | --- |
| Address: | 3256 West 24th Ave |
| | Vancouver, BC |
| Phone # for sales: | 6042634214 |
| E-mail address: | petroosp@gmail.com |
---
Click here for more information about our publications!
Comments
Date:
 02/19/08
Rank:
 4
Comment:
PRINT THIS ARTICLE