While the stock market decline of recent weeks has left many traders bruised, an agriculture-based exchange traded funds (ETFs) has been making new highs. PowerShares DB Agriculture (DBA) is designed to track the Deutsche Bank Liquid Commodity Index - Optimum Yield Agriculture Excess Return, which means it should trade like the most liquid and widely traded agricultural commodities — corn, wheat, soybeans, and sugar. While the fund holds futures contracts, it is bought and sold like any other stock, making it an ideal investment for those with an opinion on the price of corn but without the appetite for the volatility of futures trading.



With a year-to-date return of nearly 30%, DBA would have been a welcome addition to any portfolio. And a momentum indicator is showing that this move may have more to go on the upside. Analyst Christopher Hendrix has written about modifying the moving average convergence/divergence (MACD) formula to use relative strength instead of closing prices. He calls this indicator the momentum of comparative strength (MoCS). Just like MACD, the MoCS should signal trend changes ahead of the price action. In Figure 1, we see that MoCS has just given a buy signal.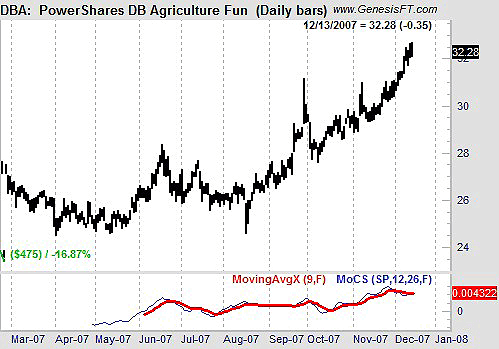 FIGURE 1: DBA. DBA with the MoCS shows a recent buy signal.
Graphic provided by: Trade Navigator (www.GenesisFT.com).
Another relative strength indicator, the point & figure chart of relative strength as reported by Market Dynamics, is also signaling that future gains may be ahead for DBA. In Figure 2, we see that relative strength has climbed steadily higher but is nowhere near overextended, a good sign that price has not yet reached overbought levels. DBA has also shown the greatest absolute change of any ETF over the past six weeks, with the exception of QID, the Ultra Short QQQQ Fund.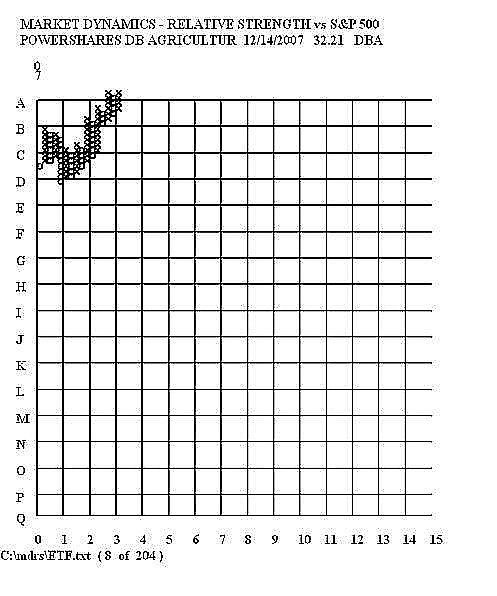 FIGURE 2: P&F. The point & figure chart of relative strength for DBA supports the conclusion that this ETF is a buy.
Graphic provided by: Market Dynamics (www.clayallen.com).
Traders need to be aware that there are no fundamental ratios associated with this ETF. Its holdings consist solely of futures contracts, which are valued only by the factors of supply and demand. That means the chart is the most important trading consideration, and stops are required.



While less volatile than the underlying futures contracts, DBA is probably not suitable for the conservative investor. This ETF has had three pullbacks of at least 10% in the past 12 months. The most severe drawdown was almost 17%. Since 10% should be considered a normal reaction, the stop needs to be far enough away from the price that traders won't be shaken out. With current support levels near 30, this might be the lowest risk entry that traders will see in this opportunity.