PRINT THIS ARTICLE
HEAD & SHOULDERS
---
With Motorola, Sloppy Topping Presents Trading Opportunity
11/27/07 07:53:58 AM
---
by Mike Carr, CMT
---
In a down market, short trades offer profits to offset the losing long trades.
Security:
MOT
Position:
Sell
Motorola (MOT) is a market leader in wireless communications. Two of their best sellers are cell phones and radios for emergency and military personnel. These markets have long-term growth potential, and analysts are increasing earnings estimates. More than a dozen times in the past month, analysts have revised their earnings estimates for next year. All the revisions have been upward.



But the stock is trading as if it hasn't read the company's annual report or any of the bullish analysts' reports. MOT recently broke short-term support near $16 (Figure 1) and may have a long way to go before it finds a bottom. The short-term pattern might be thought of as a sloppy head & shoulders with a poorly defined right shoulder. Using that view, we get a short-term price target of $13, which is three points below the distance between the top of the pattern and the recently broken neckline.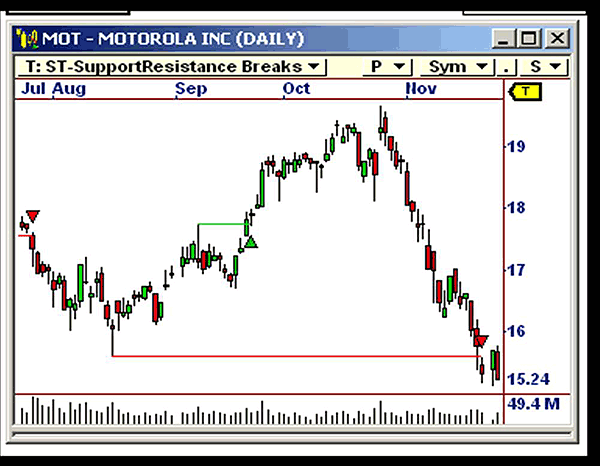 FIGURE 1: MOTOROLA, DAILY. MOT broke short-term support in the last week.
Graphic provided by: www.PatternScans.com.
The long-term chart is even more bearish (Figure 2). MOT sits at a critical support level, and a close below $15.70 would signal significant weakness. If MOT breaks below that price level, it would represent a great shorting opportunity for aggressive traders. On the monthly chart, support is near $7.50, prices last seen in 2003. A close above $17 would indicate renewed strength in Motorola, and providing a good location to place stops. Offering a potential reward/risk ratio of about 7:1, this is a trade worth considering.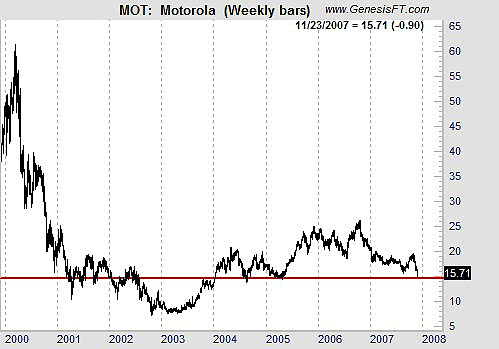 FIGURE 2: MOTOROLA, WEEKLY. Long-term support is at the 2003 price levels once more.
Graphic provided by: www.GenesisFT.com.
Traders who prefer long-only positions should consider buying put options on Motorola. An in-the-money put offers an alternative to the short position. A deep out-of-the-money put offers leverage, with limited risk.


---
Mike Carr, CMT
Mike Carr, CMT, is a member of the Market Technicians Association, and editor of the MTA's newsletter, Technically Speaking. He is also the author of "Smarter Investing in Any Economy: The Definitive Guide to Relative Strength Investing," and "Conquering the Divide: How to Use Economic Indicators to Catch Stock Market Trends."
---
Click here for more information about our publications!
Comments
Date:
 11/27/07
Rank:
 4
Comment:
PRINT THIS ARTICLE