The objective of the Uranium Participation Corp. is to provide an investment alternative for investors interested in holding uranium. Securities are listed and trade on the Toronto Stock Exchange and a net asset value is calculated and reported monthly.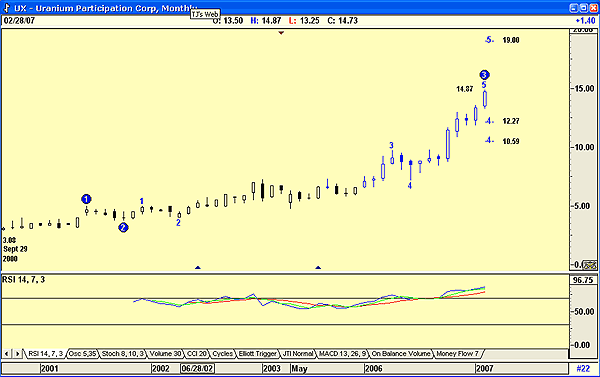 FIGURE 1: URANIUM PARTICIPATION CORP., MONTHLY. Uranium Participation shows an Elliott wave formation.
Graphic provided by: AdvancedGET.
Figure 1, a monthly chart, and shows how the price moved from a low of $3.08 on September 29, 2000, to the present high of $14.87. The chart also suggests an Elliott wave account with a wave 3 completed and a wave 4 suggesting targets of 12.27 and 10.59. The relative strength index (RSI) is overbought but has not given a sell signal, so we could expect a further upside movement or a sideways movement until a more definite signal is given on a monthly scale. To resolve this, we turn to Figure 2, a weekly chart.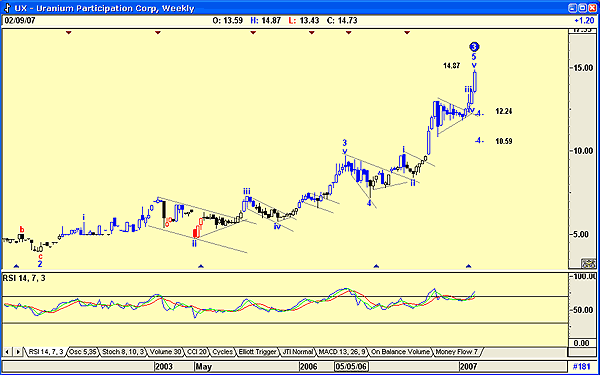 FIGURE 2: URANIUM PARTICIPATION CORP., WEEKLY. Uranium Participation shows triangular consolidation patterns and breakout levels.
Graphic provided by: AdvancedGET.
Figure 2 shows how the price rose on up bursts following a consolidation triangle or flag pattern. The present high suggests that one is due now. Once again the RSI is overbought, with a sell signal not given.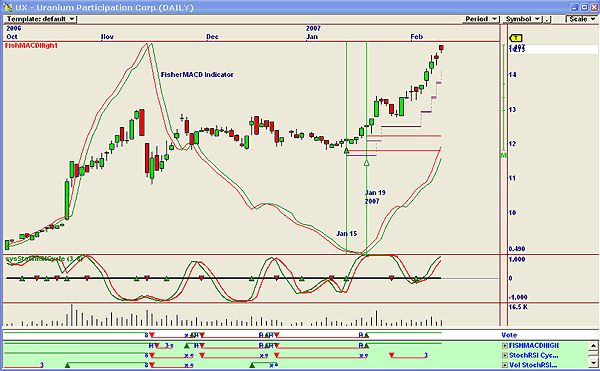 FIGURE 3: URANIUM PARTICIPATION, DAILY. This OmniTrrader chart shows buy and sell signals, with the present indicator being a buy and hold.
Graphic provided by: Omnitrader.
Finally, Figure 3, a daily chart, gave an RSI/stochastics buy signal on January 15, reinforced on January 19 by a Fisher moving average convergence/divergence (MACD) signal. No sell signal has been given and both indicators are positive.


Figure 3 suggests that if you are a holder of Uranium Participation, then continue to hold using a stop-loss signal to close the position. Should you wish to purchase the stock, weekly and monthly charts suggest that you wait for a price correction before buying.