Moving averages are the most reliable for identifying market trends. Moving averages (MA) cannot predict the trend but it helps to recognize the underlying one. If the smaller moving average is above the longer MA, the trend is up, and if the longer MA is above the smaller MA, then the trend is down.

I like to use the 50-day MA as smaller and the 200-day MA as longer for identifying the trend and price movement. Moving averages offer great support to price in uptrends and resistance to price in downtrends. Along with the MA I would like to use another trend indicator, the average directional movement index (ADX), to avoid whipsaws.


In the case of F/PS, in Figure 1, the 50-day MA (blue) is moving below the 200-day MA (red) for more than a year. Similarly, the price showed a huge downward move from $42 with a falling 50-day MA. This also indicates that the price follows the moving average. During this plunge let's watch the average directional movement index (ADX) 14 as well. ADX is continuously heading toward 40 levels from the bottom. But here, I could point to -DI (negative directional index) and +DI (positive directional index). Figure 1 shows -DI has crossed +DI upward, indicating bearish pressure. As a result, MA and ADX show that Ford Motor Co. Capital Trust II (F/PS) was in a downtrend for more than a year. Every stock, before starting a fresh movement, gives some indication. Usually, the stock in a downtrend bottoms out at some level before any new move. F/PS has formed a bottom at $25–$28 range before moving upward. As 50-day MA turns upward, the price moves above $28 with improved strength and -DI moves below +DI. This confirms the beginning of an uptrend with positive bullish force.


Now, the 200-day MA acts as a resistance line for an upward move. When the price succeeds in violating this resistance, a stronger directional move is possible on this stock. I would recommend that traders buy this breakout of 200-day MA at $36. The ADX (14) shows positive bullish trend at current level. And relative strength index (RSI)(14) also indicates good strength in upward rally. Here along with the ADX, the RSI is used for better trade confirmation. The target for this breakout is $46 with a stop-loss at $32. The target is calculated by adding $10 ($26–$36) to $36.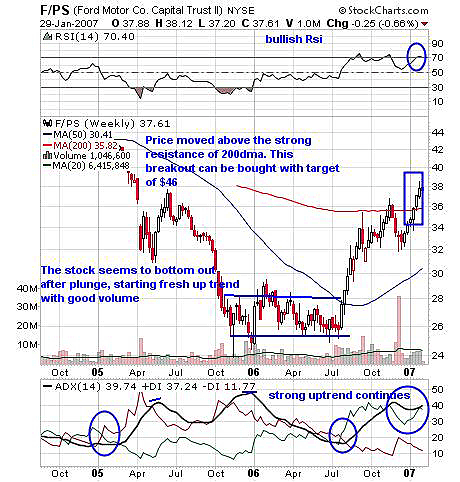 FIGURE 1: F/PS, WEEKLY. Ford Motor Co. Capital Trust II moves above the 200-day moving average.
Graphic provided by: StockCharts.com.
Now let's look at Figure 1 to see if there is a buying opportunity for traders. Figure 2 shows a flag and pennant formation. It is considered to be a continuation pattern for the small consolidation phase. The ADX (14) is 30, indicating the developing bull trend and the end of a range move. In addition, the RSI at 75 shows bullish strength in an additional rally. Hence, any breakout with good volume above $38 can be bought with a target of $41. This target is measured based on the size of the flagpole — that is, $3 ($35–$38). Adding $3 to $38, we get the target.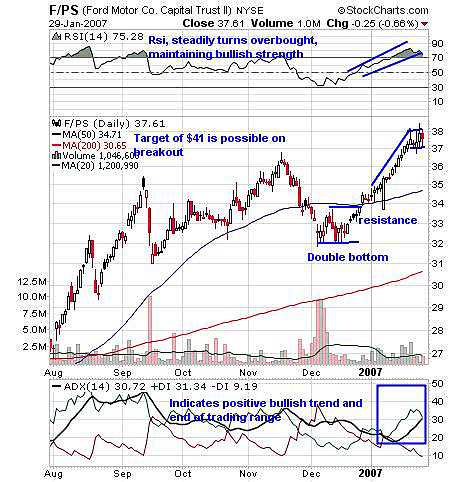 FIGURE 2: F/PS, DAILY. A double bottom is formed before an advanced move.
Graphic provided by: StockCharts.com.
To conclude, F/PS opens a fresh buying opportunity after moving above strong resistance with healthy targets ahead.