PRINT THIS ARTICLE
REL. STR COMPARATIVE
---
Rails Taking The Early Lead
01/24/07 11:09:49 AM
---
by Arthur Hill
---
One of the top performers thus far in 2007, the Dow Jones Railroad Index caught fire over the last two weeks.
Security:
$DJUSRR
Position:
Accumulate
The Dow Jones Railroad Index ($DJUSRR) shows good relative strength and good absolute strength. After a decline from late October 2006 to early January 2007, the index shot higher and broke its October high this week. The pattern from October to January looks like a falling price channel and the breakout signals a continuation of the prior advance (September–October). This advance was around 70 points and a similar advance from the January low would extend to around 460. See Figure 1.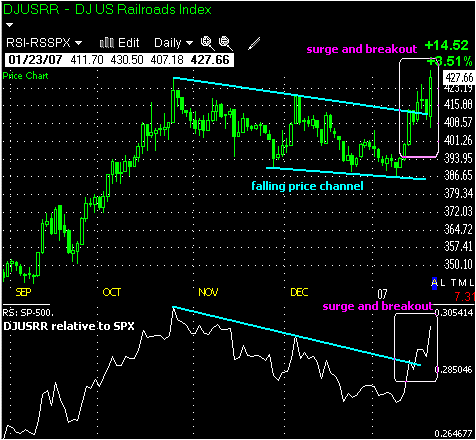 FIGURE 1: DJUSRR, DAILY. After a decline from late October to early January, the index shot higher and broke its October high.
Graphic provided by: Telechart 2007.
The price relative confirms strength with a breakout of its down. This price relative shows the performance of the DJ Railroad Index relative to the Standard & Poor's 500. The price relative rises when the DJUSRR outperforms and falls when the DJUSRR underperforms. The price relative declined from late October until early January, and this showed a period of relative weakness. That abruptly changed over the last two weeks as the price relative shot higher and broke out. Railroads are now showing relative strength and the breakout in the price relative is bullish.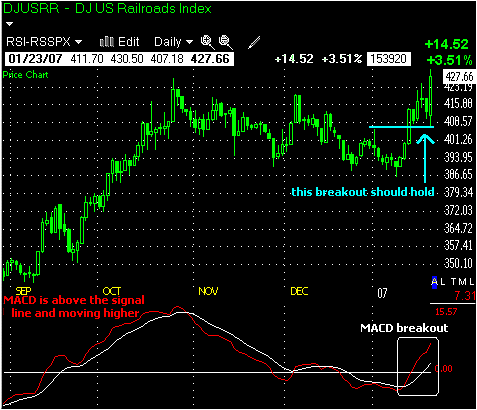 FIGURE 2: DJUSRR, DAILY. The breakout is bullish until proven otherwise.
Graphic provided by: Telechart 2007.
The breakout on the price chart is bullish until proven otherwise. A strong index should hold its breakout and continue higher. The DJUSRR broke above resistance at 407, consolidated a bit and surged higher on January 23. This surge reinforces the breakout at 407 and a move back below 407 would be negative. I am also watching the moving average convergence/divergence (MACD) to gauge momentum. The MACD moved above its signal line and into positive territory with the surge (Figure 2). The advance is strong as long as MACD holds its signal line (red line). Note that the MACD held its signal line from late August to late October. While I would not turn bearish if MACD moves below its signal line, such a move would warrant a reassessment and closer scrutiny.


---
Arthur Hill
Arthur Hill is currently editor of TDTrader.com, a website specializing in trading strategies, sector/industry specific breadth stats and overall technical analysis. He passed the Society of Technical Analysts (STA London) diploma exam with distinction is a Certified Financial Technician (CFTe). Prior to TD Trader, he was the Chief Technical Analyst for Stockcharts.com and the main contributor to the ChartSchool.
Title:
Editor
Company:
TDTrader.com
Address:
Willem Geetsstraat 17
Mechelen, B2800
Phone # for sales:
3215345465
Website:
www.tdtrader.com
E-mail address:
arthurh@tdtrader.com

Traders' Resource Links

TDTrader.com has not added any product or service information to TRADERS' RESOURCE.
---
Click here for more information about our publications!
Comments
Date:
 01/25/07
Rank:
 4
Comment:
PRINT THIS ARTICLE