Gabriel Resources Ltd. is a Canadian-based resource company currently engaged in the exploration and development of mineral properties in Romania, with its primary focus on the development of its joint Rosia Montana gold/silver project. Through a joint venture with the Romanian government, Gabriel Resources holds an 80% interest in the Rosia Montana project, which contains reserves of 10.1 million ounces of gold and 47.6 million ounces of silver.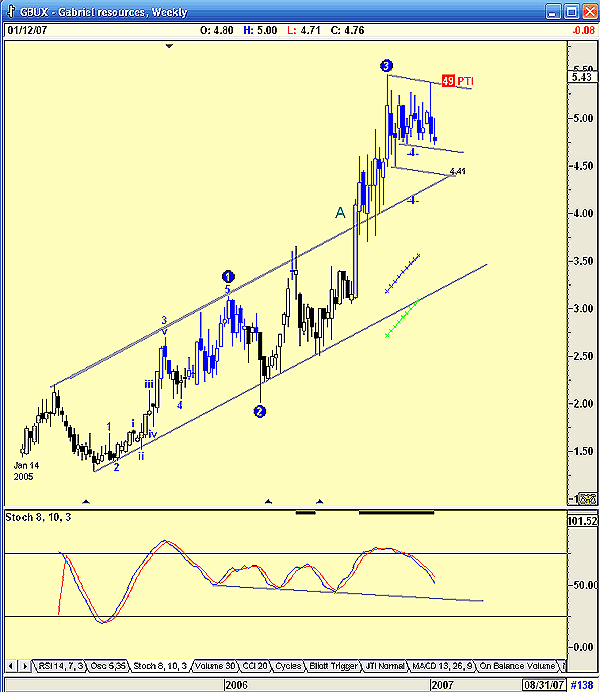 FIGURE 1: GABRIEL RESOURCES, WEEKLY. The mine first started trading in early 2005 before reaching a high in October that year.
Graphic provided by: AdvancedGET.
Figure 1 is a weekly chart, showing that the mine first started trading on January 14, 2005, at $1.44. It reached a high of $5.45 on October 20, 2005, and has since been consolidating in what appears to be a flag formation. Weekly volatility in the past few weeks appears to be high, as shown by the candlestick where the bodies on most weeks were a lot shorter than the price movement for that week. An Elliott wave count as suggested by the Advanced GET program shows that a fourth wave has still to be completed (a 49% probability of this happening). The program also suggests an immediate target of $4.61 with an outside target of $4.11. The stochastic indicator is negative but is approaching a level, shown by the trendline, where the price has turned positive. Note how at point A the price broke above the main resistance line, which appears to have become a support line.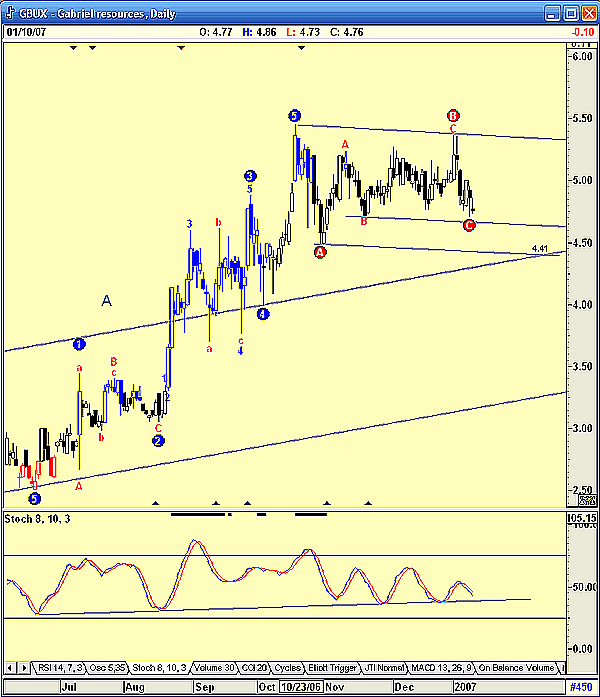 FIGURE 2: GABRIEL RESOURCES, DAILY. The flag formation is shown here, where the short-term support line meets the long-term resistance trendline.
Graphic provided by: AdvancedGET.
Figure 2 shows the flag formation more clearly, suggesting a target of $4.41, the confluence where the short-term support line of the flag meets the long-term resistance/now support trendline before a movement up. The stochastic indicator does appear to be bumping along a support trendline and suggests that a turning point could occur in the near future. To obtain a more definite analysis, I turn to an Omnitrader daily chart.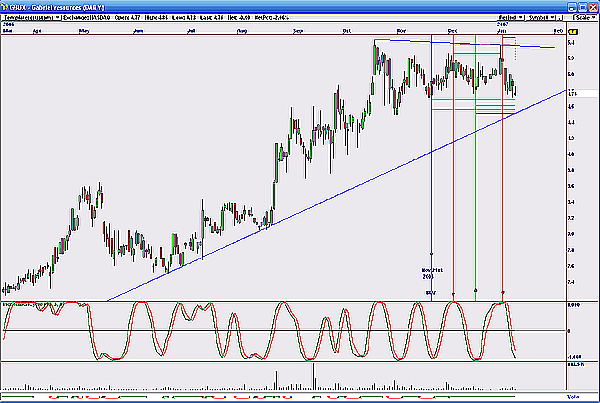 FIGURE 3: GABRIEL RESOURCES, DAILY.<,/B> Here are the Omnitrader buy and sell signals.
Graphic provided by: OMNITRADER PROFESSIONAL.
Figure 3 shows that the buy signal was given on the vote line on November 21 when the price was $4.72, and retained that position even though the stochastic relative strength index (RSI) shown on the chart did give short-term buy and sell signals (shown with vertical lines). At the moment the indicator is falling and could soon reach an oversold position, giving a short-term buy. Should you decide that you would like to buy the stock, wait for this signal.


To conclude, Gabriel Resources looks very interesting and could be bought once the indicator suggests. Or the vote line of the Omnitrader program gives a reinforcing buy.