PRINT THIS ARTICLE
PSYCHOLOGY
---
Along Came Silver
06/23/05 08:39:34 AM
---
by David Penn
---
A new exchange-traded fund will let retail stock traders make bets on the price of silver.
Security:
SLV
Position:
N/A
Past performance is no guarantee of future results, and that is most likely the case especially when the performance is based on one thing and the "future results" on something else entirely. Yet I can't help but receive news that Barclays Global Investors has registered for approval to underwrite a new exchange-traded fund backed by silver bullion with an overwhelming curiosity to revisit the fortunes of the first bullion-backed ETF: Streettracks Gold Shares (GLD).


I highlight GLD instead of Barclays' gold-backed ETF (IAU) for a few reasons. For one, GLD was first and only launched after a great deal of begging and pleading on behalf of the gold bug community, which has been using shares of gold mining companies as a proxy for a wager on the price of gold since what seems like time immemorial. The second, even simpler reason, is that the volume in GLD is orders of magnitude larger than the volume in IAU--suggesting that investors, speculators, and traders have made their decision as to which gold-backed ETF option with which they prefer to deal.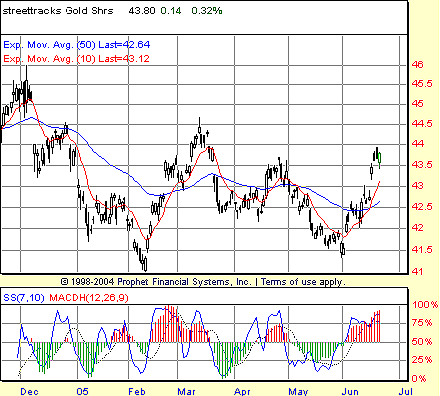 Figure 1: In negative territory since inception, the gold ETF sets an unfortunate example for the upcoming silver ETF.
Graphic provided by: Prophet Financial, Inc.
Anyone wishing to make an argument -- that new products such as exchange-traded funds that allow stock speculators to masquerade as futures speculators might be consummate with an excess of optimism with regard to those new products -- would find some support in the form of the price chart in Figure 1.


Like the initial public offerings of companies like Globe.com and VA Linux Systems in the last few months of the dotcom bubble, there have been more dark days than bright ones since GLD's debut. Although shooting up to 46 in the first few weeks after the launch, shares of GLD entered a sharp bear market that saw their value plunge to 41 over the next few months. And even considering the rally that began at that level in February of this year--a rally that included a higher low in late May/early June--those who bought GLD during its coming-out party in November 2004 are still waiting to break even.


Will the silver ETF fare any better? It is worth noting that it takes a great deal of interest before a firm like Barclays decides to devote the time, money, and other resources to create an exchange-traded fund, let alone one based on precious metals. And if the creation of a silver ETF is the product of that bull market in interest in such a trading vehicle, it is worth wondering how much more interest it will take to sustain it, let alone send it significantly higher.


---
David Penn
Technical Writer for Technical Analysis of STOCKS & COMMODITIES magazine, Working-Money.com, and Traders.com Advantage.
---
Click here for more information about our publications!
Comments
Date:
 06/25/05
Rank:
 2
Comment:
PRINT THIS ARTICLE