"A disappointing job report yesterday contributed to expectations that the US economy may be slowing. High oil prices appear to be reducing consumer spending. This has some economists speculating that the US Federal Reserve may be close to ending its streak of short-term interest rate hikes," the Post added.


Both reports are negative for the economies of both the United States and Canada. Interest rates usually rise to slow down a growing economy. With bond prices rising, the market is effectively saying that there will be no further rate hikes, which translates into a weaker economy.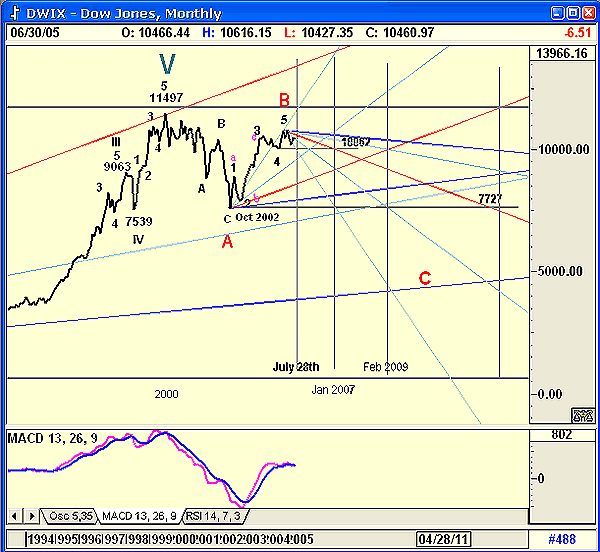 Figure 1: Dow Jones monthly chart
Graphic provided by: AdvancedGET.
Figure 1, my chart of the week, is therefore one that appears regularly on the website. This time, I have made it of the Dow Jones Industrial Average, and the dates, when compared to the one on the S&P on the site, are different. However, do note that the dates are a guide only, and can be out of sync by many months.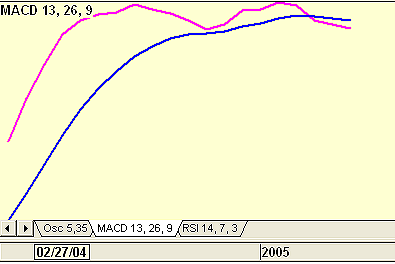 Figure 2: Blowup of MACD crossing
Graphic provided by: AdvancedGET.
What is important is the moving average convergence/divergence (MACD) indicator. Where the pink line has crossed below the blue line, a very definite and confirmed sell signal. Figure 2 is an enlargement of that cross.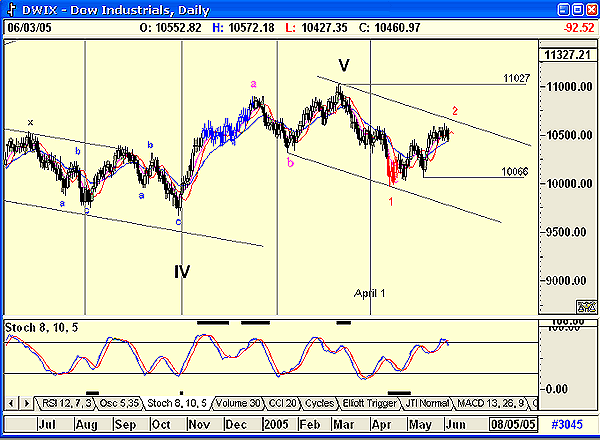 Figure 3: Dow daily chart showing possible end of wave 2
Graphic provided by: AdvancedGET.
This means that we can now start expecting the DJIA to weaken--not a collapse as most could expect, but a gradual weakening leading to a major recession in the US, affecting world markets, and Canada. Figure 3 is a daily chart of the DJIA giving my expected wave count.

The daily chart shows that a wave 2 up is almost complete, by probably testing the upper trendline. The stochastic indicator is overbought, but has not given a sell signal. It does show the uncertainty that is present in the market, and for that matter the world, at the moment. Of course, any break above the upper resistance line at 2 could see the DJIA rise to test 11027. On the other hand (note that President Harry S Truman remarked that he had yet to meet a one-handed economist), should the DJIA fall and break below the 10066 level, then we can see that the wave count as shown is correct, with the count as shown in Figure 1, also correct.

Very nervous times ahead indeed. With June quarterly reports starting to come out, we may find many company results not up to expectations.