The last time I wrote about Dow theory for Traders.com Advantage ("Dow Theory: Nonconfirmations and New Highs," June 10, 2004), I suggested that the Dow transports might make new year-to-date highs. At the same time, I pointed out that what would be more important going forward was not whether the Transports would make new highs for the year. The key question was whether or not the Industrials would follow--creating a bullish Dow theory confirmation to the upside. Such a confirmation to the upside would have, at a minimum, negated the previous Dow theory sell signal from March 2004 (see "The Return of the Son of Bearish Confirmations," May 13, 2004).


As the markets would have it, there was not to be a bullish confirmation. While the Transports did indeed go on to register a new high for the year in June, the Industrials more than failed to do so, falling short of even their April 2004 highs. This represented a non-confirmation to the upside, a Dow theory "non-event" as I have argued (echoing Edwards and Magee in their classic, Technical Analysis of Stock Trends). But this doesn't mean non-confirmations are utterly without meaning. As I noted in another recent piece on Dow theory ("Les Nonconfirmations Dangereuses?" Working-Money.com, July 21, 2004), technical analysts are free to interpret non-confirmations as they choose. Just because Dow theory insists that non-confirmations alone do not reflect a change in trend as far as Dow theory is concerned does not mean the technical analysts aren't capable of drawing independent conclusions from price action.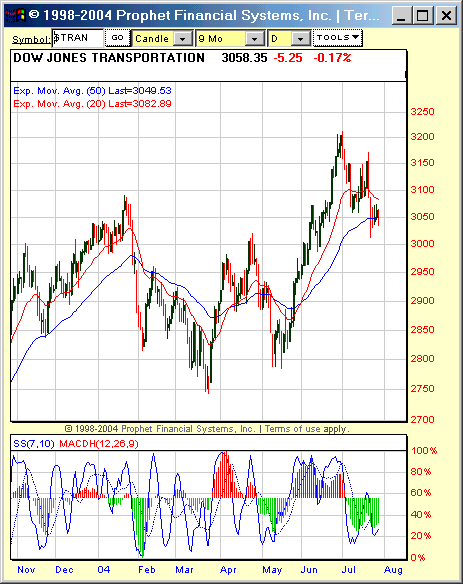 Figure 1: New year-to-date highs in the Transports havenít prevented the Average from making a new low in July.
Graphic provided by: Prophet Financial Systems, Inc.
That said, while the June non-confirmation to the upside was no Dow theory sell signal, it was a reasonable case to make to say that neither was this non-confirmation a bullish indication. And true enough, the Transports reversed early in July, falling beneath the June highs and, even further, making new monthly lows late in July.


This is where the confirmation game gets interesting. Because while the Transports put in a minor low in July, only to follow it up with a lower monthly low on July 22nd, the Industrials slid for the entirety of July, marking lower low after lower low virtually each day. And while not as dramatic as markets crashing down after a brief aborted rally, the fact that both the Transports and Industrials have set new monthly lows in July with about a week of each other (Industrials on the 16th, Transports on the 22nd).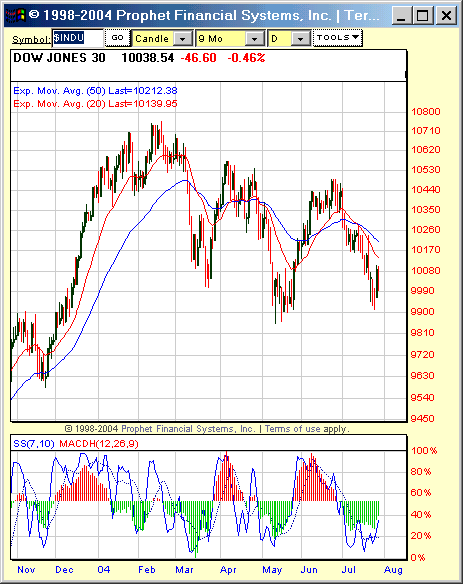 Figure 2: No new highs in June or July. Will new year-to-date lows arrive in August?

While this confirmation to the downside is not as tight as were many of the confirmations to the upside during the bull market of 2003, a period in which the Averages often confirmed each other's new highs on the same day--I still think this development is worth watching. It will certainly be worth reflecting back upon should the Transports and Industrials close beneath their May 2004 lows.