PRINT THIS ARTICLE
DOUBLE TOPS
---
Double Top Formation on the Nasdaq
05/15/00 10:50:24 AM
---
by Sean Moore
---
April proved to be a tumultuous month for the technology-based Nasdaq Composite Index. From a charting standpoint, the sharp April sell-off within the index followed a picture-perfect double top formation.
Security:
NASDQ
Position:
Sell
The chart in Figure 1 displays the open, high, low, and close bars for the Nasdaq Composite Index over the past few months. After several months of large gains and new record highs, the index climbed above the 5000 mark for the first time in early March, 2000. This point, the first top of the double top formation, is circled in purple on the chart. A pullback to the 4500 level followed, setting up a line of support. The index then climbed back up to 5000 (upper-right circle) and tested the resistance line. Unable to close above this line of resistance, the price fell, setting up a classic double top formation.


A sell signal was produced as the index's value broke below the support line around the first of April. This was followed by a sharp sell-off, to around the 3600 level, signifying a serious blow to the technology sector. After a few highly volatile days, the sector was able to recover as investors started putting money back into these highly regarded technology stocks. What had been a point of support, at the 4500 level, was now a line of resistance. The index was able to recover enough to test this resistance line, but was unable break through it. This provided a second sell opportunity. Since testing the resistance at 4500, the index value has plummeted all the way into the 3200s and been unable to break the 4000 barrier.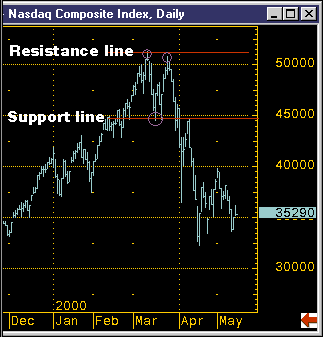 Figure 1: Daily chart of the Nasdaq Composite Index. This is a classic example of the double top formation.
Graphic provided by: CQG.
Being able to recognize this type of double top formation can certainly help save profits. More often than not, a security following this formation will react just as the Nasdaq did last month.


---
Sean Moore
Traders.com Staff Writer.
---
Click here for more information about our publications!
Comments
PRINT THIS ARTICLE