It is easy to take for granted many of the tenets of Dow theory. Think the "Averages discount everything"? Sure! Volume ebbs and flows with the trend? In a healthy market, you betcha. A trend is a trend until the end when it bends? Roger, that.

So when I focus on the principle of confirmation when discussing Dow theory, I don't mean to ignore those aspects of the theory that have more or less infiltrated technical analysis in general, becoming less the rules of Dow theory and more the sort of simple, common sense, maxims that exist in every discipline, study or practice.



That disclaimer said, I can't help but be riveted by the question of whether or not the Dow Transports will follow the Dow Industrials below the March 2004 lows. Such an event would be the second major bearish confirmation in the Averages since the markets topped in earlier this year (January for the Transports, February for the Industrials).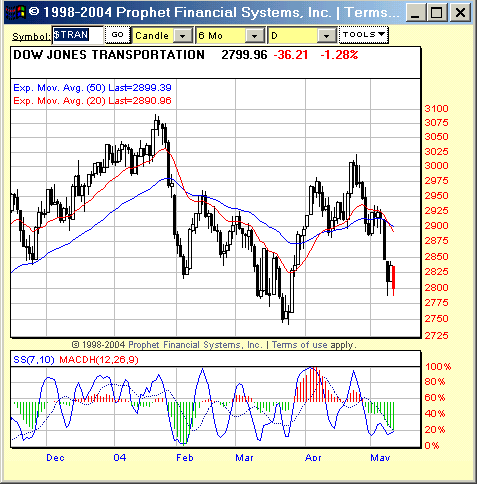 Figure 1: After topping in January and rallying early in the spring, the Dow Transports look poised to test the March 2004 lows.
Graphic provided by: Prophet Financial Systems, Inc..
The initial bearish confirmation came in March 2004 as both the Industrials and the Transports retreated from early year highs to move below their February lows. This bearish confirmation (see my Working-Money.com article, "Bearish Confirmations," from April 14, 2004) came after a series of non-confirmations which, while not supporting the bearish or bullish case per se, did serve as Dow theory, non-event "warnings" that the trend may be in trouble.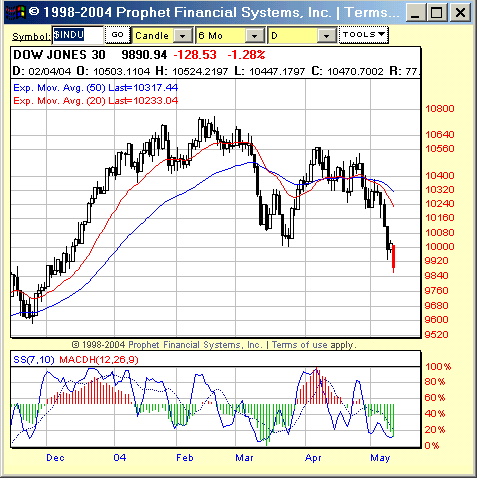 Figure 2: Having taken out its March lows, the Dow Industrials could be leading the Transports down.

Presently, the question is whether the weakness in the market this spring represents a minor correction or the beginning of something much more negative to come. If the Dow Transports fail to close beneath their March 2004 lows -- creating a non-confirmation with the Industrials which have already done so -- then the "minor correction" case will be bolstered. If, however, the Dow Transports do in fact close beneath their March 2004 lows during the current correction, then the likelihood that both Averages will experience significantly lower prices in the intermediate term will be great.


Even if the Dow Transports close beneath their March 2004 lows -- creating a bearish confirmation move to the downside -- don't be surprised if the Transports rally in the short-term. Recall that after the bearish confirmation in March when both averages exceeded their February lows, significant trading rallies developed immediately after. The Dow Industrials, for example, rallied 560 points from its March lows, with the Transports advancing some 250+ points. A similarly bullish countertrend move is quite possible in the wake of what might soon be yet another bearish confirmation in the Dow Jones Averages.