PRINT THIS ARTICLE
HEAD & SHOULDERS
---
Canadian Dollar Futures Lead Bearishness In Commodities
05/11/04 10:16:39 AM
---
by Ashwani Gujral
---
The Canadian dollar had shown bearish patterns long before the commodities started their downtrends. Canadian dollar futures have broken down from a head and shoulders pattern, indicating that commodities might have much more downside to go.
Security:
N/A
Position:
N/A
When looking at technical patterns, intermarket relationships can provide important confirmations. One such intermarket relationship is between Canadian dollar futures and various commodities. I had written about Canadian dollar futures ("The Canadian Dollar Topping Out," Traders.com Advantage, 03/08/2004), and stated that if the head and shoulders topping pattern visible on the chart broke down, it could spell trouble for the commodities bull market. And we all know that since then, commodities have taken a tumble. This proves that Canadian dollar futures have a leading indicator effect on the commodities markets. It is similarly possible to find other leading indicators in the case of other currencies, stocks and commodities. But for now, let's examine what Canadian dollar futures have to say about commodities.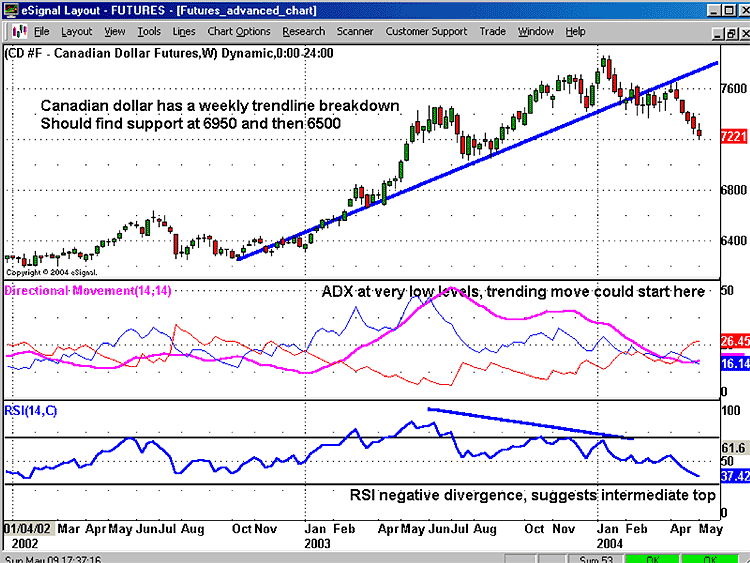 Figure 1: Weekly chart of Canadian dollar futures.
Graphic provided by: eSignal.
On the weekly chart, Canadian dollar futures display a breakdown of an uptrend that was in force since October 2003. This breakdown is significant because of the length of the trendline, which shows a long-term trend may be reversing. The ADX, which was consolidating while Canadian dollar futures were distributing, has reached a low level and may be ready to rise if a trending move to the downside is coming. You can also see RSI negative divergence with price, which suggests an intermediate top may have been formed. Support may be found at 6950 and then 6500. Traders new to technical analysis often make the mistake of using just one indicator and trying to trade a trend. It is important to understand that until there is a confluence of many indicators, following one indicator can be misleading.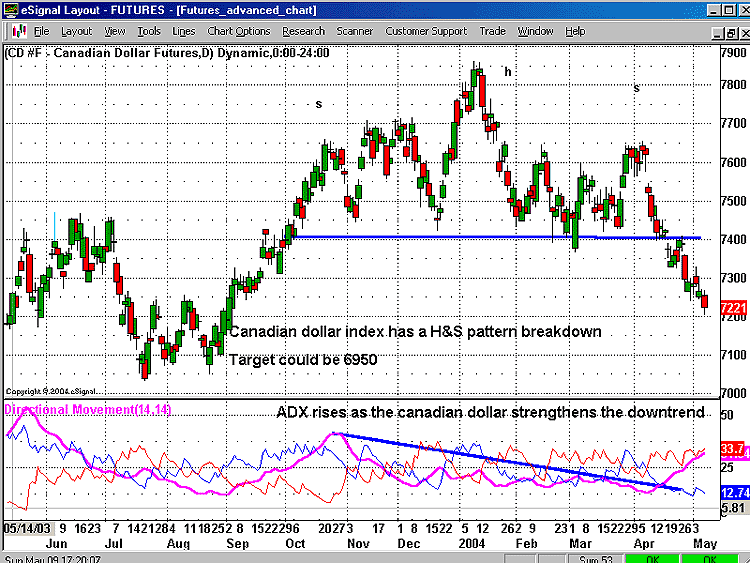 Figure 2: Daily chart of Canadian dollar futures.

On the daily chart Canadian dollar futures have formed a bearish head and shoulders topping out pattern and have broken down decisively below it. The target of this pattern is the height of the head of the pattern from the neckline extrapolated below the neckline. In the case of Canadian dollar futures this target can be calculated as 6950. The ADX, after declining for a long time as prices consolidated, started rising sharply as the Canadian dollar's downtrend gathered strength.


To summarize, the Canadian dollar can be taken as the lead indicator for price action in other commodities, and right now the Canadian dollar indicates more downside for commodities. Traders will do well to look for a bottoming out pattern in Canadian dollar futures and use that as an indication of a bottom in other commodities.


---
Ashwani Gujral
He is founder of AGIP Securities Pvt. Ltd. which offers money management services, live chat rooms (during market hours) and independent technical analysis consultancy. The company has a big media presence from the likes of CNBC, NDTV Profit, and ZEE Business.
Title:
Chief mkt strategist
Company:
AGIP Securities
India
Phone # for sales:
9871066337
Website:
www.ashwanigujral.com
E-mail address:
contact@ashwanigujral.com

Traders' Resource Links

AGIP Securities has not added any product or service information to TRADERS' RESOURCE.
---
Click here for more information about our publications!
PRINT THIS ARTICLE