PRINT THIS ARTICLE
FLAGS AND PENNANTS
---
Sirius Satellite Radio And Its Flag
09/29/03 10:59:49 AM
---
by Koos van der Merwe
---
In a recent press release Sirius Satellite Radio announced they were building a digital satellite radio system that will broadcast up to 100 channels of music and entertainment programming to motorists throughout the continental United States. The company plans to offer channels of commercial-free music and channels of news, sports and entertainment programming for a monthly subscription fee. Sirius Satellite Radio has an exclusive agreement with Ford Motor Company to install Sirius receivers in Ford vehicles.
Security:
SIRI
Position:
Accumulate
Sirius Satellite Radio fell from a high of $67.90 on March 10, 2000 to a low of $0.45 on March 13, 2003. Since then its prices has been steadily rising on strong volume, reaching a high of $2.40 on June 4, 2003. This was out of a cup and handle formation and with a gap. After that, the share has been falling in what appears to be a rather larger flag formation, hitting its long-term support line on August 7th at $1.41. It then followed the support line upwards, eventually breaking out of the upper flag resistance line on September 17th at $1.88.


What now? Analyzing the chart using Advanced GET, I am forecasting the following.

1. The MOB (make or break) study suggests a target of $2.58 with a possible completion date of October 6th. The MOB (make or break) study is a tool that suggests a target price area for any pattern that has an impulse-correction-impulse pattern.

2. Determining a target using the cup and handle formation suggests $2.81 - close to the MOB target.

3. Using what could be a flag pattern to suggest a target gives $4.35. ($2.40 - 0.45 = $1.95 + $2.40 = $4.35.)

4. Volume does appear to rise on strength and fall on weakness. This is a good suggestion of underlying strength.

5. The RSI indicator, my indicator of choice, is looking overbought and should be trending down. The fact that it isn't and appears not to be able to fall below the 30 horizontal line is also a sign of underlying strength.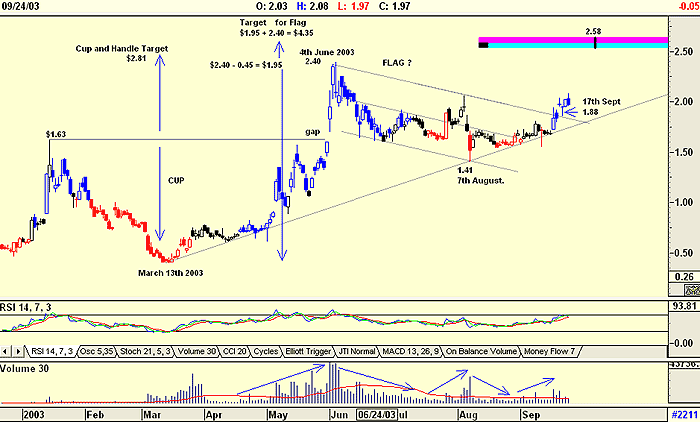 Figure 1: Dail chart of Sirius Satellite Radio.
Graphic provided by: AdvancedGET.
My second chart is a point and figure chart of Sirius Satellite radio. In it you can see the resistance level developing at the $2.04 level - a double top - with Wednesday's retracement. A break above this level gives a point and figure horizontal count target of $2.23 with a vertical count target of $2.54.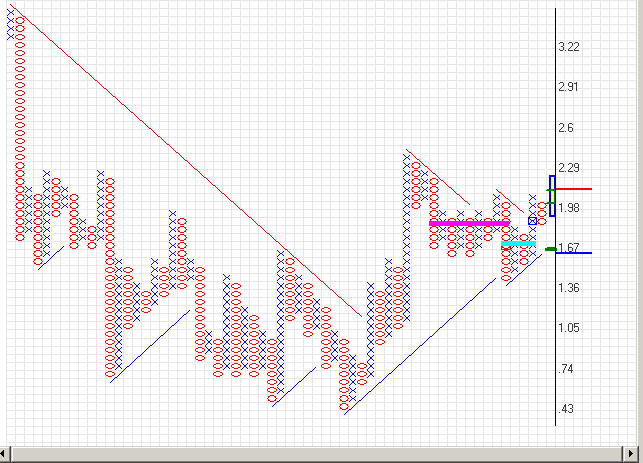 Figure 2: Point and figure chart of Sirius. Graphic provided by PFScan.

The fact that Ford Motor company has chosen Sirius receivers for all their vehicles is a strong plus for the company. Charts, as shown above, are suggesting that purchasing shares at these levels may be a good medium to long-term investment. Assuming prices move in the anticipated direction, it could even be a viable short-term trading opportunity.


---
Koos van der Merwe
Has been a technical analyst since 1969, and has worked as a futures and options trader with First Financial Futures in Johannesburg, South Africa.
| | |
| --- | --- |
| Address: | 3256 West 24th Ave |
| | Vancouver, BC |
| Phone # for sales: | 6042634214 |
| E-mail address: | petroosp@gmail.com |
---
Click here for more information about our publications!
Comments
Date:
 09/30/03
Rank:
 4
Comment:
PRINT THIS ARTICLE