The cycle as shown on the chart is interesting for the following reasons. Prior to April 2001, the cycle periods were 105 days between lows, with the high point in the cycle favoring the left side of each cycle. This is typical of a Bear market, and London gold fix duly fell to a low of $256.27


However, as you can see in the chart, since April 2, 2001 the cycle parameter has changed to 82 days between lows, with the highs of the cycle, being at the 50% mark, that is, half way in the cycle. This suggests indecisiveness, with the gold neither bullish nor bearish, yet as we can see from the chart, the price of gold rose to a high of $376.57 on February 6, 2003.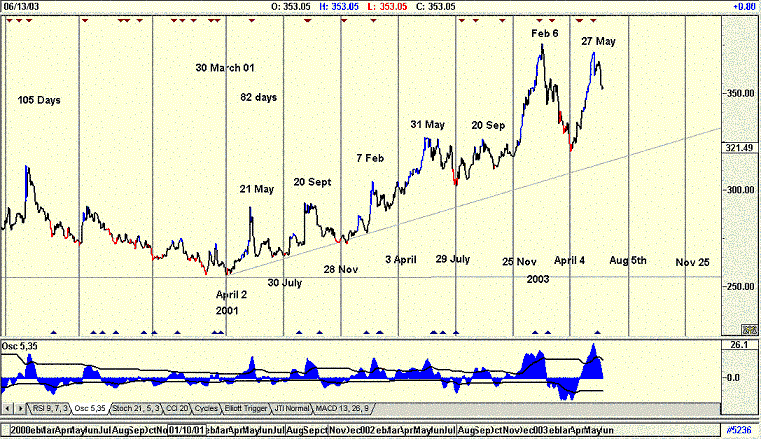 Figure 1: The regularity of the present London Gold Cycle
Graphic provided by: AdvancedGET.
What is even more confusing is that the dates of the highs and lows are consistant, e.g. the low of April 2, 2001; April 3, 2002 and April 4, 2003. This regularity is also found on the highs give or take 1-2 days, e.g. the high of May 21, 2001; the high of May 31, 2002 and the high of May 27, 2003. Also look at the highs of February 7, 2002 and February 6, 2003 and the lows of November 28, 2001 and the November 25, 2002.


Does this mean that we can expect a low around late July/early August of this year; a high around September 20, followed by a low in late November and another high in February 2004?

Regularity of this nature in a market disturbs me, and bears deeper investigation. What caused the cycle to change on April 2, 2001 and regularity to appear? Can this regularity be depended on or will the cycle change sometime in the future? These are questions that should be answered.


Finally, I did look at the US$ cycle and considered the performance of gold in Euros. The Euro is following a 78 day cycle, which is close enough, but its highs lean to the right of the cycle, suggesting bullishness, and not the middle as with gold. I can only assume that the regularity could be Central Bank buying and selling, which would follow the regularity of civil servant formality, and I will look into this further.

I leave this question open to readers, and any input here will be welcome, and a challenge.