Register or Log In — Traders.com and STOCKS & COMMODITIES magazine
Options | MAY 2001
Option Credit Spreads by Lee Lowell
Limited Risk With Limited Profit Option Credit Spreads Selling options is usually a good idea. Hereís a tactic to do it. by Lee Lowell Option trading all comes down to probability of profit. Statistically, option sellers always have a better chance of profiting. Itís true that when you sell options your profit is limited, but your chances of walking away with that profit are high. The reverse is true for option buyers. Their potential profit is limitless, but the odds of achieving that profit are very small, especially with out-of-themoney› options. Why not put the odds of success on your side and learn how to become a smart option seller? Naked (uncovered) option selling entails unlimited risk and limited profit, but there is a strategy of option selling that has limited risk as well as limited profit. Itís called a credit spread.
by Lee Lowell
Technical Analysis of STOCKS & COMMODITIES
The Traders' Magazine since 1982
has had over 1,226,237 subscribers from 174 different countries.
37,000 Page Traders' Archive for $89.99
NOT A SUBSCRIBER?
To continue reading, sign-up for trial access to Traders.com and the S&C Archive — 37,000 pages of trading ideas!
After verifying your email address, you will have limited access to the S&C Archive, as well as access to a Digital Edition of S&C, and access to Traders.com Advantage and Working Money for 30 days.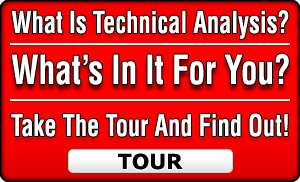 ALREADY A SUBSCRIBER?
Log-in now to view articles from the S&C Archive.
SAMPLE MAGAZINE LABEL:
ID

123456
20020401
First Middle
Last

Last Name
Company

Company Name*
Address line 1
Anywhere WA 12345-6789
*Where applicable
Your Subscriber ID is located at the top of your magazine label, highlighted here in red.
Your last name can be found on the second line, highlighted here in blue.
*If you have a company name on the label, that can also be used. It will appear below your name on the label.
If you do not have a Subscriber ID on your label, you can find it on your statement or renewal form.
For help locating your Subscriber ID number, please call us at 1-800-832-4642 or send an email to Survey@Traders.com. If sending an email, please include your name and mailing address.