Register or Log In — Traders.com and STOCKS & COMMODITIES magazine
Forex Focus | MAR 2008
Forex Focus: An MACD Trading System by Alexander Sabodin
Forex Focus: An MACD Trading System by Alexander Sabodin This simple trading system was applied successfully to forex pairs using the moving average convergence/divergence. See if itíll work for you. Today, we see advertisements of different automatic trading systems at numerous websites and forums. If we took those ads seriously, all we would have to do is click the mouse and money would pour into our pockets. Not only that, such black boxes usually donít come cheap. Keeping all that in mind, letís try to create our own trading system. As long as you donít lay claim to the holy grail, a trading system can help you make that trade. THE MACD TRADING SYSTEM To build our own trading system, we will use the following indicators: 1. Bollinger Bands: Period 20, deviations 2, shift 0, apply to close. 2. MACD: Fast exponential moving averages (EMA) 12, slow EMA26, apply to close. 3. Stochastic oscillator: %K period 5, %D period 3, slowing 3, price field close/close.
by Alexander Sabodin
Technical Analysis of STOCKS & COMMODITIES
The Traders' Magazine since 1982
has had over 1,226,237 subscribers from 174 different countries.
37,000 Page Traders' Archive for $89.99
NOT A SUBSCRIBER?
To continue reading, sign-up for trial access to Traders.com and the S&C Archive — 37,000 pages of trading ideas!
After verifying your email address, you will have limited access to the S&C Archive, as well as access to a Digital Edition of S&C, and access to Traders.com Advantage and Working Money for 30 days.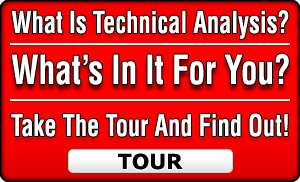 ALREADY A SUBSCRIBER?
Log-in now to view articles from the S&C Archive.
SAMPLE MAGAZINE LABEL:
ID

123456
20020401
First Middle
Last

Last Name
Company

Company Name*
Address line 1
Anywhere WA 12345-6789
*Where applicable
Your Subscriber ID is located at the top of your magazine label, highlighted here in red.
Your last name can be found on the second line, highlighted here in blue.
*If you have a company name on the label, that can also be used. It will appear below your name on the label.
If you do not have a Subscriber ID on your label, you can find it on your statement or renewal form.
For help locating your Subscriber ID number, please call us at 1-800-832-4642 or send an email to Survey@Traders.com. If sending an email, please include your name and mailing address.