Register or Log In — Traders.com and STOCKS & COMMODITIES magazine
Interview | BON 2006
Interview: Bob Pelletier Of CSI Data by Jayanthi Gopalakrishnan
Stocks & Commodities V. 24:13 (40-45): Interview: Bob Pelletier Of CSI Data by Jayanthi Gopalakrishnan Not many current traders can remember a time when commodities weren't a driving force in the markets, but Robert Pelletier, president of CSI, can. Pelletier has a background in statistics, probability theory, and analytical modeling, worked in the Advanced Analytical Methods Laboratories at the General Electric Co. in New York, consulted for the US Navy in Hawaii under Planning Research Corp., and originally formed CSI as a historical market data supplier in 1970. STOCKS & COMMODITIES Editor Jayanthi Gopalakrishnan sent Pelletier a series of questions during January 2006. How did you get interested in commodity trading? I formed Commodity Systems, Inc. (CSI), in 1970. That event was triggered by my first experience with the futures market back in the early 1960s. At that time, commodities were something only commercial hedgers and a few traders found sufficiently interesting as a medium of trading. My initial exposure to commodities began with President Kennedy's 1961 foreign policy debacle: the Bay of Pigs invasion. Cuba, which was a leading world supplier of raw sugar cane crops, was invaded by Cuban exiles under US sponsorship. I was working on a mountaintop in Benton, PA, at the time with a seasoned trader friend who took the opportunity to introduce me to the world of commodity futures trading. At the time of the invasion, world sugar was priced at only 1.5 cents per pound. Because of the invasion, the price of sugar rose to 13.5 cents per pound in just a few weeks. This incredible jump in price translated into sugar contract holdings of literally hundreds of thousands of dollars as a friend of mine pyramided his tiny one- or two-contract position into perhaps 100 or more contracts, where each contract represented 112,000 pounds of sugar. Each cent appreciation in the price of sugar rewarded the long-holder with $1,120 per contract.
by Jayanthi Gopalakrishnan
Technical Analysis of STOCKS & COMMODITIES
The Traders' Magazine since 1982
has had over 1,226,237 subscribers from 174 different countries.
37,000 Page Traders' Archive for $89.99
NOT A SUBSCRIBER?
To continue reading, sign-up for trial access to Traders.com and the S&C Archive — 37,000 pages of trading ideas!
After verifying your email address, you will have limited access to the S&C Archive, as well as access to a Digital Edition of S&C, and access to Traders.com Advantage and Working Money for 30 days.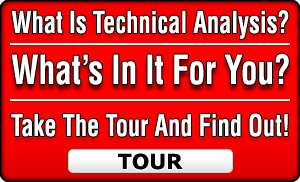 ALREADY A SUBSCRIBER?
Log-in now to view articles from the S&C Archive.
SAMPLE MAGAZINE LABEL:
ID

123456
20020401
First Middle
Last

Last Name
Company

Company Name*
Address line 1
Anywhere WA 12345-6789
*Where applicable
Your Subscriber ID is located at the top of your magazine label, highlighted here in red.
Your last name can be found on the second line, highlighted here in blue.
*If you have a company name on the label, that can also be used. It will appear below your name on the label.
If you do not have a Subscriber ID on your label, you can find it on your statement or renewal form.
For help locating your Subscriber ID number, please call us at 1-800-832-4642 or send an email to Survey@Traders.com. If sending an email, please include your name and mailing address.