Register or Log In — Traders.com and STOCKS & COMMODITIES magazine
Websites For Traders | MAR 2005
Websites For Traders: The KirkReport.com by David Penn
Stocks & Commodities V. 23:3 (72, 93): Websites For Traders: The KirkReport.com by David Penn THEKIRKREPORT.COM I have no idea who in the world Charles E. Kirk is. But after only a few months of peeking in on his website/blog, TheKirkReport.com, Iím sold. I donít know if there is a more worthwhile location on the Internet to go for reasoned, agenda-free thought and commentary on the stock market. That Kirkís website is updated regularly, is chock-full of interesting hyperlinks to other resources on the web, and has the sort of casual chatting-over-lunch-the-other day tone that helps make the best weblogs so readable is all the more reason to read The Kirk Report. SO WHO IS HE? Kirkís anonymity is hardly his fault. Not only has he and his website/blog been discussed (albeit too briefly in my opinion) in prestigious financial publications, but TheKirkReport.com features an informative ďAbout MeĒ page that tells visitors just who Kirk is, what his background in the financial markets is, and what his intentions are for his website. At the risk of spoiling the surprise, Kirk is an individual investor who has been trading stocks for more than a decade. Heís got a juris doctor (law) degree, a little history as a newsletter founder and contributor (the newsletter is called MoneyXperts), and even spent some time as a private investigator.
by David Penn
Technical Analysis of STOCKS & COMMODITIES
The Traders' Magazine since 1982
has had over 1,226,237 subscribers from 174 different countries.
37,000 Page Traders' Archive for $89.99
NOT A SUBSCRIBER?
To continue reading, sign-up for trial access to Traders.com and the S&C Archive — 37,000 pages of trading ideas!
After verifying your email address, you will have limited access to the S&C Archive, as well as access to a Digital Edition of S&C, and access to Traders.com Advantage and Working Money for 30 days.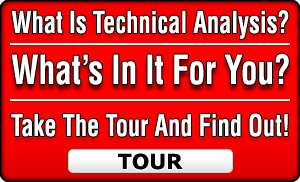 ALREADY A SUBSCRIBER?
Log-in now to view articles from the S&C Archive.
SAMPLE MAGAZINE LABEL:
ID

123456
20020401
First Middle
Last

Last Name
Company

Company Name*
Address line 1
Anywhere WA 12345-6789
*Where applicable
Your Subscriber ID is located at the top of your magazine label, highlighted here in red.
Your last name can be found on the second line, highlighted here in blue.
*If you have a company name on the label, that can also be used. It will appear below your name on the label.
If you do not have a Subscriber ID on your label, you can find it on your statement or renewal form.
For help locating your Subscriber ID number, please call us at 1-800-832-4642 or send an email to Survey@Traders.com. If sending an email, please include your name and mailing address.